Pippa Mann Warns Of The Danger Of A Handmaid's Series
Pippa Mann Warns Of The Danger Of A Handmaid's Series
Pippa Mann is one prominent female racers who is warning others of the dangers associated with an all-female series.
Jun 20, 2017
by Victoria Beaver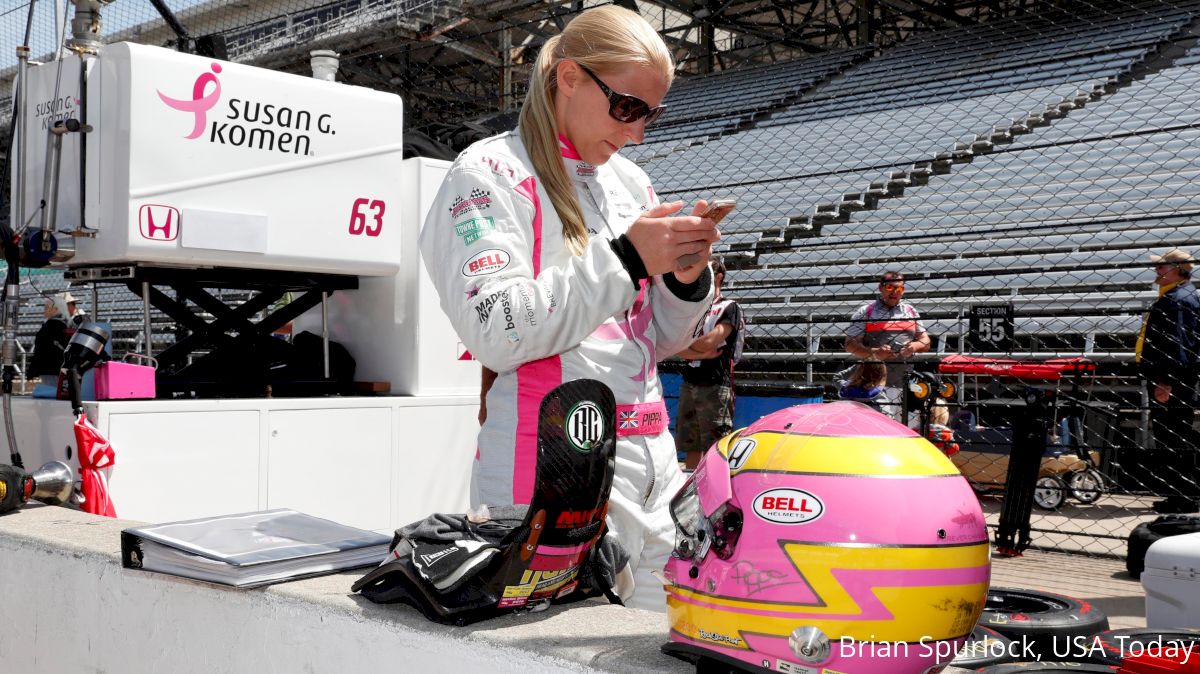 By Victoria Beaver
After voicing her concerns on Twitter this week, Pippa Mann has released a full
blog post
warning against a proposal from a group in Europe trying to fund and field an all-woman racing league. In her post, the British racer compared the proposal to the dystopian society in the Margaret Atwood novel "The Handmaid's Tale," which is also a hit TV show on Hulu.
By concentrating funding for female racers on a separate series, Mann believes it would create an easy way to box women out of their current series.
"Just as the twisted society of Gilead in 'The Handmaid's Tale' is desperate to sell itself as a real solution to the problems of that imagined 21st century, the ring masters of this travesty are desperate to sell themselves as the solution needed to the sponsorship struggles faced by so many female drivers," she wrote.
"Stripping away our identity as racers and forcing us into segregation is not empowerment. Oppression masquerading as opportunity is still oppression."
Mann got her start in karts before relocating to America and working up to the IndyCar series through Indy Lights. She was the eighth woman to qualify for the Indy 500 in 2011 and the only woman in the field this year.
Due to the nature of the sport, racing is one of the few places that men and women can compete equally on the field. There is no women's tee or handicap at the tracks. And everyone weighs the same behind the wheel.
As recently as the 1950s, there have been major female-only races run alongside main events at tracks such as Watkins Glen. Local tracks still have powderpuff races, and NASCAR still runs a "Better Half Dash" alongside the fall Charlotte race each year. Unlike the newly proposed series, those events don't mask themselves as an opportunity for struggling professional female drivers.
If this league found the traction that it needs to start running, it could be running as early as this fall. In order to stop this from gaining further traction, Mann has taken to social media to encourage the online racing community to join #TheResitance and support female racers. She asks female racers to post photos of their accomplishments, their podiums, and their wins -- every time they've gone out on their respective tracks and proved themselves against the boys.
"As female racers, we are racers first, and our gender comes second," Mann wrote. "We grew up dreaming of winning races, and winning championships, against everyone -- the same as every male racer does. We did not grow up dreaming of being segregated and winning the girl's-only cup."
Through FloRacing's "Women in Racing" series, we have had the pleasure to talk to two women who have touring championships under their belts.
Morgan Turpen
captured the USCS National Sprint Car championship two years in a row and is primed to add her third straight with eight wins so far this season.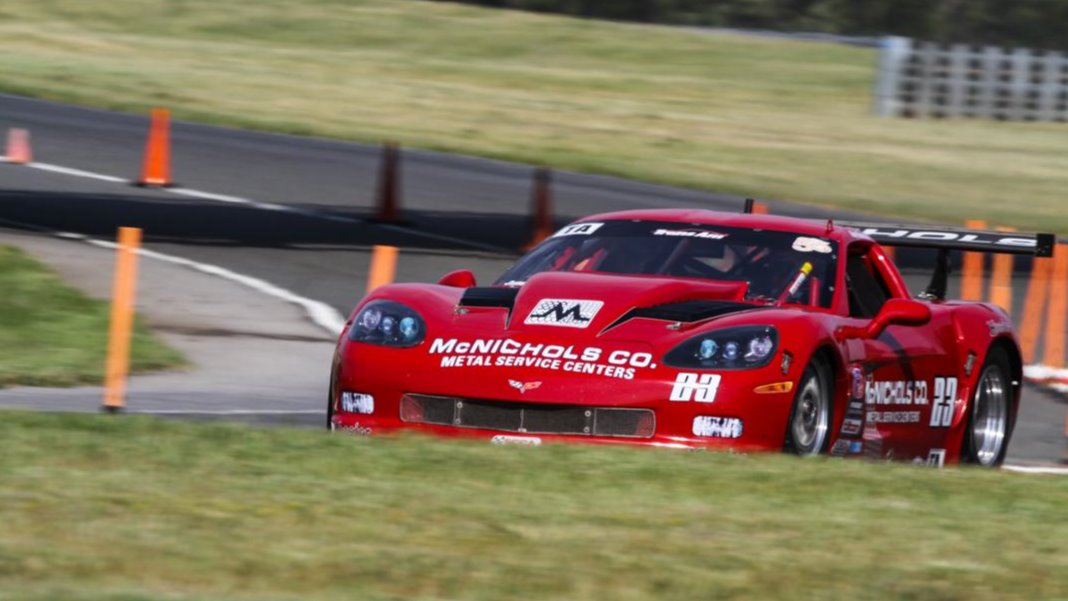 (
Amy Ruman has two Trans-Am championships under her belt; photo by Greg Clark Photography.
)
Amy Ruman
also has back-to-back championships under her belt in Trans Am.
"I don't think it's easy for anyone to get started in racing. It's so expensive and there's money involved and egos involved," Ruman said. "I think you have to be good at what you do and if you prove that and someone believes in you, you catch their eye."
While winnings help to keep teams funded and on the track, they are not the whole picture. In order to continue racing, every driver has to fight to find and keep sponsorship, a difficult task that forces many racers to quit before they even really get started. This will make the all-girls league appealing to some, a way to stay on the track when it looks like there isn't another option.
And therein lies part of the problem.
Racing is a sport that requires a complete package of skills on and off the track. This is a lesson Lyn St James is teaching prospective racers in
Project Podium
, a grant opportunity that matches funding for female racers up to $10,000 and more importantly helps train female drivers how to be aggressive in finding funding and sponsorship going forward. She's a perfect example of what good can come out of women helping women and passing the baton. This series first featured
McKenna Hasse
, who benefited from a grant back when she was 16 and who became the first female racer to win at the famed Knoxville Raceway.
The 2017 class of NASCAR's Drive for Diversity includes two female racers, Macy Causey and Madeline Crane. This program has been a way to help women and minorities break into the sport since 2004 and was also used as a stepping stone for
Natalie Decker
. Here too, women race alongside men in head-to-head competition.
All of this excitement fell at the start of 2017's Women's Sport Week and should be seen as a reminder that even though great strides have been made in racing and sports in general, a backslide is always possible if we stop paying attention.
After all, the Republic of Gilead was not built in a day.
Women in Racing
Loni Unser
Amy Ruman
Natalie Decker
Tammy Kaehler
Hanna Zellers
Lyn St. James
|
Project Podium
Morgan Turpen
Ahnna Parkhurst
Amber Balcaen
Sarah Cornett-Ching