2017 SVRA Brickyard Vintage Racing Invite
Amy Ruman Rules Trans Am
Amy Ruman Rules Trans Am
With back to back championships, Amy Ruman ruled the series in 2015/2016, but she is still seeking her first 2017 win.
Jun 16, 2017
by Victoria Beaver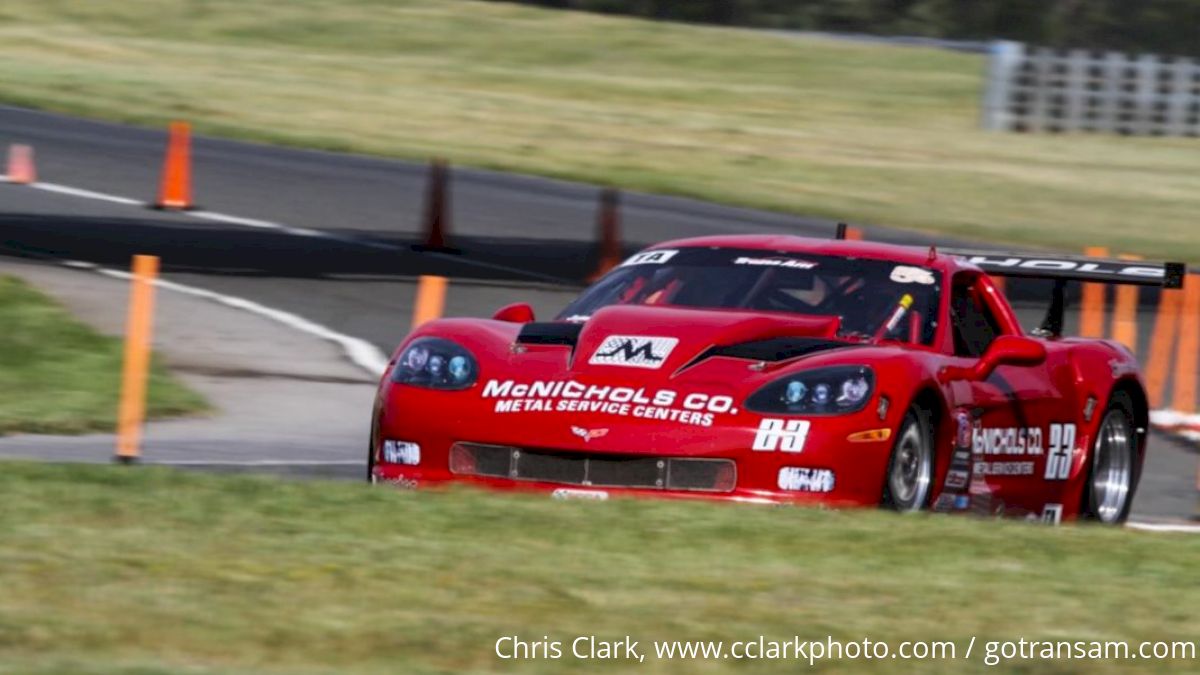 By Victoria Beaver
Amy Ruman is not only the first woman to win a Trans Am Championship but is also one of very few female drivers to capture a major championship in motorsports.
Ruman won the 2015 Trans Am title on the strength of a landslide of wins, including eight victories in the circuit's 12 races. Last year, she repeated to become the two-time defending champion.
Ruman's dominance in the series has led her to claim a litany of firsts for female drivers. She was the first woman to win a race in the series back in 2011 at Road Atlanta. Since then, she's added a staggering 15 wins in the four seasons that followed. Ruman was also the first woman to win during a solo race at Daytona, when she won there in 2014.

This season, Ruman is currently running in third position in the chase for the Trigon Trophy. She started the season with two back-to-back fifth-place finishes at Sebring and Homestead, landed on the podium with a second-place finish at Road Atlanta, and experienced mechanical problems that caused her to leave early in Detroit and finish seventh.
This week, Ruman will be racing in her Chevrolet Corvette with the rest of the Trans Am series at the Brickyard for the first time.
"It's all our first time here, so we're learning the track," Ruman said. "Trying to figure it out, be as fast as we can out of the box. We don't have a lot of track time here this weekend. We had kind of an off week at Detroit a week and half ago, so hopefully we can bounce back from that."
Ruman started racing when she was 18 but has been around racing and cars her entire life. Her parents, Bob and Barb Ruman, we're involved in Autocross and SCCA before her dad moved into Trans Am in the late 1990s.
"We just grew up in the racing community," Ruman said. "I was a track rat and was always around cars with my family. I really got excited about the Trans Am series when my dad was running in it in the late 1990s, early 2000s, back when in the days of Tommy Kendall. He raced against him and Paul Gentilozzi and people like that."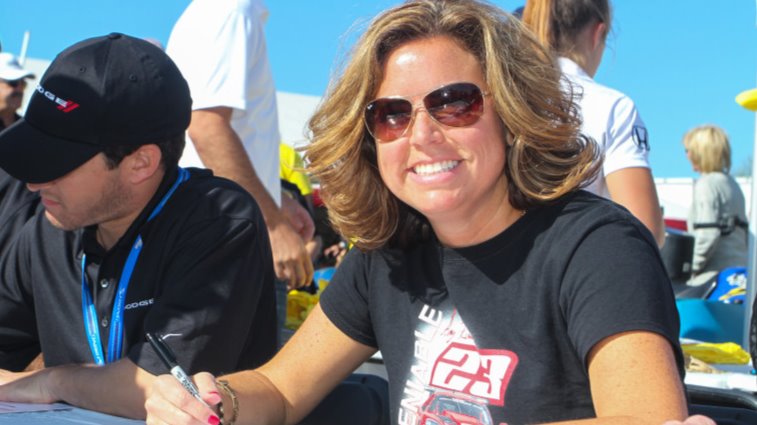 Since those days, Amy and her sister, Nikki, have become the main racers, but Bob and Barb are still involved with the race team. Amy's crew chief is also her husband, Dave Skinner. Racing is known for its family relationships, which can at times supply equal doses of support and stress for a driver.
"It's great when you get to celebrate and everything is going your way but obviously when things aren't going your way or tensions are high or tempers are flaring, you have to remember at the end of the day that you're family." Ruman said. "But I wouldn't want to do this with anyone else. I could, but it makes it all the better that that's who I get to do it with and get to share my experience with."
Bob, Amy, and Nikki are the three members of the extended Ruman clan who have raced. Currently, Amy is one of three women racing in the Trans Am alongside Mary (Mickey) Wright in the TA class and Cindi Lux in the TA3 class.
"I think there's always been more females running than people realize," Ruman said. "I think that sometimes you just don't hear about it as much. In today's society people are more accepting of certain things, and they might go more out of their way to accept that a female is good and has proved herself… There's also more equal opportunity now for some of us then there was in the past."
Ruman has gone beyond proving herself as a contender to proving herself as a champion. Her goals for the weekend are, as always, to win
"Our primary goal is to finish the race and get the best finish that we possibly can so hopefully that's a win," she said. "We would love to add it to the win column at Indy and on to the win column of my career. I think that our main goal is to win the race and to keep as a many champion points as we can."
Sportscar Vintage Racing Association Coverage
Mazda MX-5 Joins The SVRA Weekend
Venerable Series, Venerable Track: Trans-Am Takes On Indy
Lyn St. James Legendary Career
The Sportscar Vintage Racing Association Joins FloRacing
Where To Watch
Indianapolis Motor Speedway
4790 W 16th St.
Indianapolis, IN, 46222
How To Watch
ON TV:
Now available on Roku and Apple TV 4 -- download the FloSports app today!
STREAMING:
Available only on FloRacing. A yearly FloPRO subscription provides access to ALL FloSports sites.
SIGN UP HERE


Women in Racing
Natalie Decker
Tammy Kaehler
Hanna Zellers
Lyn St. James
|
Project Podium
Morgan Turpen
Ahnna Parkhurst
Amber Balcaen
Sarah Cornett-Ching
McKenna Haase