By Jonathon Masters

When I was growing up in the racing industry in the late 1980s and mid-1990s, the stacker trailer with a toterhome rig was a luxury. As recent as the early 2000s, we were going Summer Nationals with nothing more than a single-car enclosed trailer (or sometimes an open trailer) and a Ford dually. Good equipment and a good driver were all you needed to be successful in dirt racing.

At the time, it was possible to compete at a national level with such basic equipment and more than enough to compete on a regional level. Racing at the local level did not call for much more than open trailer with a tire rack.

Today, if you go to any local track in America you can see late model or modified racers unloading their cars from a lift gate, two-car, and fully stocked trailer with a toterhome rig to pull it.

Thousands of racers with $150,000-$250,000 mobile race shops are heading to local and regional events each week to race for $1,200-$5,000-to-win events. A lot of racers see it as an unavoidable or necessary expense. What changed?

One factor that played into the rise of the quarter-million-dollar race trailer was the economic times of the mid-1990s through the mid-2000s. It was a very prosperous period for the country and motorsports in general. Everyone was spending more, and that led to the early adopters of the expensive race trailers. Racing has always been a reactionary sport of people not wanting to be outdone, so soon everyone was getting them.

First, it was a national trend, with Scott Bloomquist, Donnie Moran, and Billy Moyer leading the way. Shortly thereafter, every national racer was paying for his or her mobile race shop and the diesel gasoline that went in it. The $250,000 trailer was here to stay on a national level. Soon tracks that had once allowed infield pitting were struggling with fans not being able to see the backstretch because of the height of the modern racing trailers.

The regional and local drivers were the next to adapt the mega trailers. One of the trailers would roll in and soon the local track looked like Daytona International Speedway even during smaller events. One would think that it was going to stop here, but there was still more to come.

Today, it is standard practice to have working shock dynos in some trailers. Racers have also put satellite dishes, built-on tire grooving equipment, slide outs in the trailer for added work room, and more bells and whistles in their mobile race fortresses. Some of these trailers and rigs have blasted past that $250,000 mark and into the $400,000 to $500,000 range. Keep in mind that these trailer and truck prices are based on slightly used haulers and trucks. Those who wish to go new will almost always be in the $400,000 range. The question we have to ask ourselves is if it's worth it.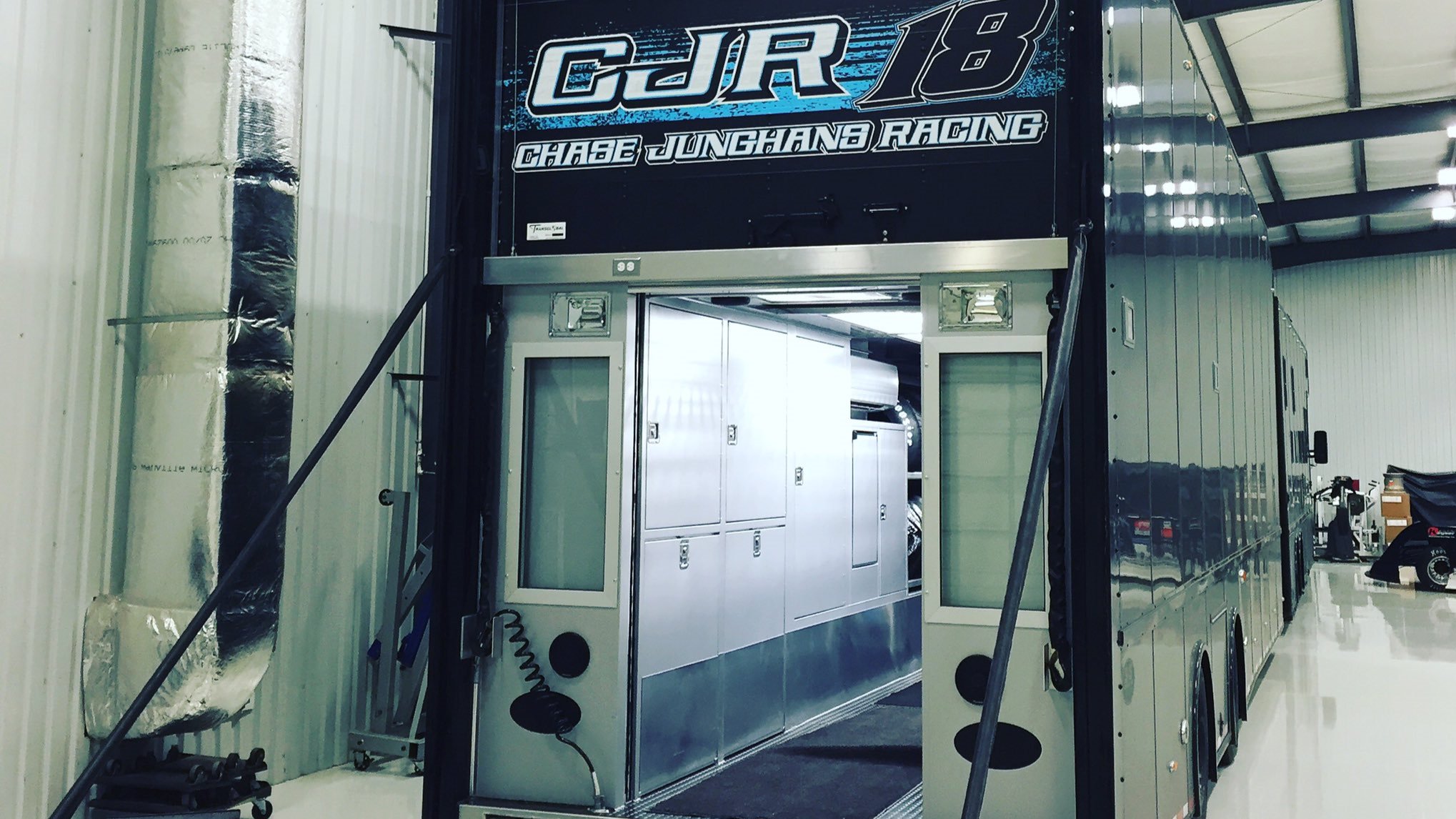 The cost of racing nationally is around $500,000 if one is starting from the ground up. But how would that change if you were to save some of your costs on a more affordable trailer? Let's be reasonable and keep the trailer for the cars and just use a semi-tractor to haul it. If we buck the toterhome, it would cut around $75,000 off our total. That is enough savings to purchase more than 900 hotel room nights.

I am not here to question a toterhome's worth to a national team. It's a long season, and the convenience of being able to sleep anywhere and have all your equipment with you when you are hundreds of miles from home is pretty important. However, local and regional drivers need to step back and take a long hard look at these costs and evaluate their needs.

Most local and regional racers have fewer than 20 overnights a year. They are also within 200 miles from home 90 percent of the time. Imagine how much more you could invest in your racing program by not dedicating $150,000-$250,000 on your truck and trailer. Your shock program, engine program, and more could all benefit by trading in your mega trailer for a single-car enclosed trailer and that dually that you probably already own.

Local and regional warriors need to ask themselves, "Is it more important for me to look good getting to the track or looking good on the track?"

- Jonathon Masters has a lifelong connection with dirt racing. His family has owned and operated MasterSbilt Race Cars manufacturing dirt late model chassis for 35 years. He attended college in North Carolina for motor sports management and has written for various industry publications. Jonathon was an account executive at The International Motorsports Industry Show, founder of the Heartland Auto Racing Show, and has been a racing industry professional for over a decade.


Exclusive Content
Weekly Columns by Jonathon Masters
What It Takes To Succeed In Racing: Part 1, Equipment
|
Part 2, Crew
|
Part 3, Driver
Eldora's Party On The Hill
The Rise Of IMIS
The Making of a Crown Jewel
Steve Casebolt Moves to Jim Beeman Motorsports
Weekly Columns by JD Hellman
Dale Jr. Snaps Winless Streaks At Michigan
Welcome to the Bigs Bubba
Dover International Speedway Has Some Monster Storylines
Daniel Suarez Translates Opportunity Into Success
For Ryan Blaney The Future Is Now And It's A Bright One