By J.D. Hellman

If there ever was a theme for Sunday's FireKeepers Casino 400 at Michigan International Speedway, it would be "New Kids on the Block versus Old School Racing."

Unless rain becomes an issue, Sunday promises to see a race run under hot, sticky, and sunny conditions, with the potential of temperatures in the mid-to-high 80s, maybe even reaching into the low 90s.

There are a number of different storylines to watch heading into the 15th race of the NASCAR Cup season. Some are more important than others -- but they all potentially play a big part in the outcome of Sunday's battle.

Let's take a look at five of the most prominent storylines:

Junior, Junior, Junior: Although he's known for his success at other race tracks such as Daytona (four wins), Phoenix and Richmond (three wins each), and Talladega (six wins), MIS has played a key role in Junior's Cup career. He's cracked his two longest losing streaks in the Irish Hills of Michigan, ending a 68-race winless streak in 2008 and a massive 143-race winless streak that finally was snapped in 2012. Earnhardt has not reached Victory Lane since late in 2014. Given that he will retire at the end of this season, and how badly his racing luck has been in 2017, Earnhardt needs a lift -- a big lift -- and a win Sunday would certainly do that, considering he comes into the race with yet another lengthy winless streak now of 33 races. Will lightning strike for a third time at MIS for Junior?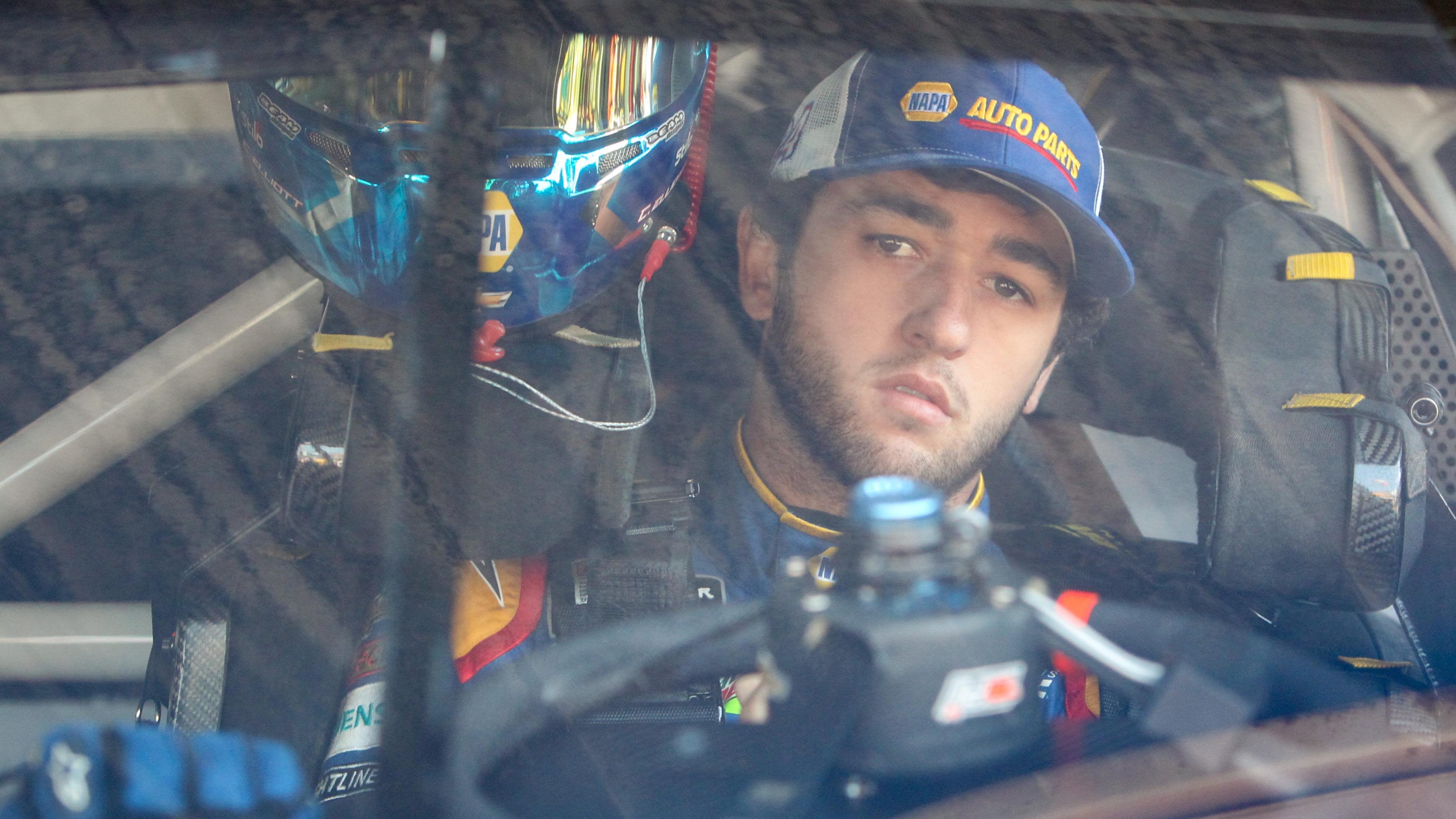 The Chase is gone; long live Chase: NASCAR may have gotten rid of the Chase for the Cup (preferring to call the 10-race postseason simply "the playoffs), but THE Chase will likely be with the sport for the next 20 years or so. We're talking about, of course, Chase Elliott. And Sunday is a pivotal race for the son of NASCAR Hall of Famer Bill Elliott. The younger Elliott did outstanding in his first two Cup appearances at Michigan last season, finishing runner-up both times. Ironically, Elliott could have won both races, had it not been for struggles on the last restart in each of those events. And now here comes Elliott back to Michigan again, hoping he will be able to finally finish off the race with his first career Cup victory, much like Kyle Larson did in last year's late-summer race at MIS.

The "other" Kyle made his big breakthrough at Michigan: Speaking of Kyle Larson, as we said, he finally earned his first career Cup win in last August's midsummer race at Michigan. Don't be surprised if Larson wins a second straight time this Sunday, as MIS is the kind of track that brings out the best in Larson for three reasons: speed, speed, and more speed. MIS is the fastest track on the Cup circuit, where drivers routinely cover the two-mile oval at speeds as high as 215 mph on the front and back straightaway. Plus, Michigan's width will allow Larson to not only go fast but also to run the kind of high line that he loves to drive in the turns. MIS is a twin of California Speedway, and Larson won there this spring.

Second verse, same as the first: Ryan Blaney did what good friend Chase Elliott didn't do last Sunday at Pocono: He won his first career Cup race. And that victory has been the talk of NASCAR throughout week. So what comes after a first win? A second win, of course. And Blaney has a good chance of doing that Sunday. If he does, it would be a significant piece of NASCAR history, as it would be the 100th win for the iconic Wood Brothers, for whom Blaney races -- and who he put into the playoffs with his triumph at Pocono.

The first one is over, now it's on to No. 2: Darrell "Bubba" Wallace Jr. made his NASCAR Cup debut at Pocono. Lots of eyes were on him then, and they'll be on him once again Sunday at Michigan. Bubba finished 26th in his first Cup race, which actually was a decent showing considering he is driving for the most iconic race team and with the most iconic car number in NASCAR history: Richard Petty Motorsports and the No. 43 Ford. Now that all the pressure is off him following his first Cup race, don't be surprised if Bubba himself has a surprisingly strong finish Sunday, perhaps even a top 15 -- or, dare we hope it, maybe even a top 10 finish.


Exclusive Content
Weekly Columns by JD Hellman
Welcome To The Bigs Bubba
Dover Has Some Monster Storylines
Daniel Suarez Turns Opportunity Into Success
Memorial Day Is Christmas For Race Fans
For Ryan Blaney The Future Is Now And It's A Bright One


Weekly Columns by Jonathon Masters
Eldora's Party On The Hill
The Rise Of IMIS
The Making Of A Crown Jewel
What It Takes To Succeed In Racing, Part 1 Equipment | Part 2, Crew | Part 3, Driver
Steve Casebolt Moves to Jim Beeman Motorsports