FASTRAK Considers Plans To Alter Engine Rebuild Program
FASTRAK Considers Plans To Alter Engine Rebuild Program
The elimination of FASTRAK's engine rebuild program could return the series to its roots as an affordable way to race dirt late models.
Jun 13, 2017
by Dan Beaver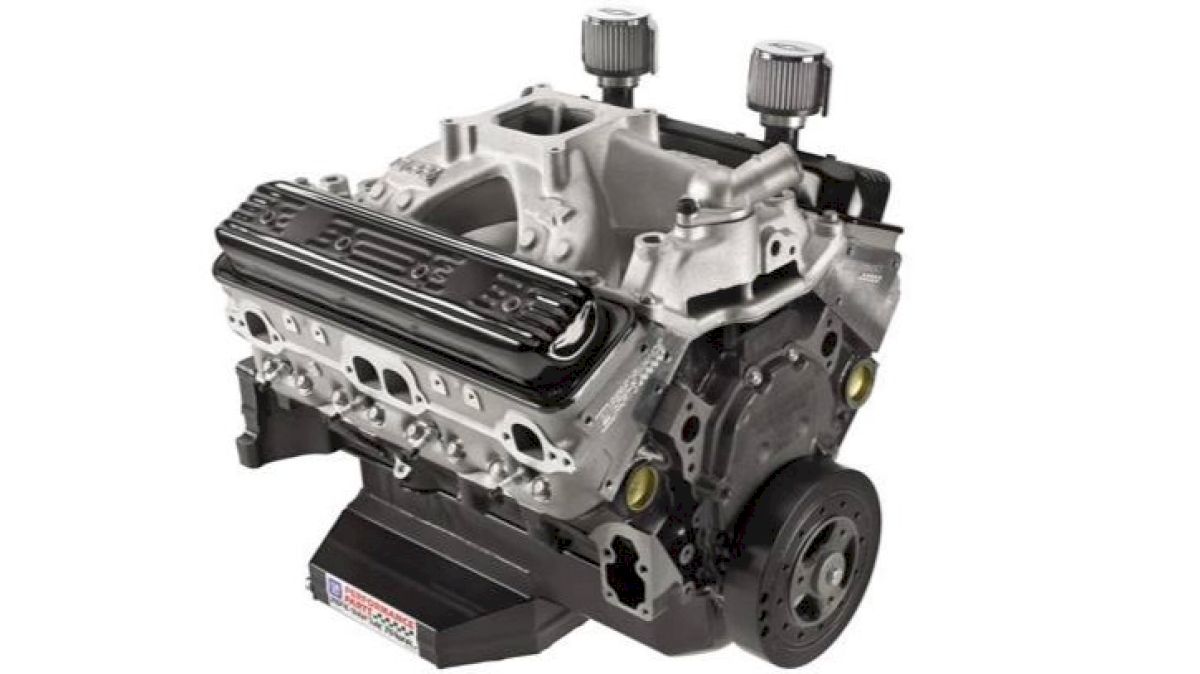 The FASTRAK Racing Series announced on Tuesday that it is considering the complete elimination of its engine rebuilding program.
Originally conceived as a cost-reduction measure for late model racers, the practice of rebuilding crate engines has skyrocketed among certain builders -- raising the cost from $5,700 for the original up to $14,000 through the life of the engine.
"There are rebuilders in the market that are charging $3,000 to the sky is basically the limit, and that's not how the program was designed," said Stan Lester, founder and CEO of FASTRAK. "When this was a $5,700 engine and builders were charging $2,000 to $2,500 to rebuild it made sense, but with some builders charging $3,000 to who knows what, why are we rebuilding engines at all?"
The practice of charging higher than ideal prices for rebuilding is not the only thing difficult about monitoring the current program.
"Some builders insist on taking about brand new engines and blueprinting them, which is and has always been against our policy," Lester said.
"This is a GM crate engine program, and it needs to stay that way. Any aftermarket parts should have never been allowed, and that's done nothing but create additional problems. If builders can't control themselves, it's easier for us to drop the program of rebuilding versus wasting so much time dealing with it on a daily basis."
The philosophy behind crate racing has always been to lessen the financial impact and keep high-budget teams from gaining a significant advantage over drivers with less funding. That puts the outcome of the race back in the driver's hands -- and of course, his right foot.
"The reason people got into crate racing is because it was cheaper, but when builders almost triple the price, that's completely out of hand," Lester said.
If it comes, the decision to eliminate engine rebuilds will return the series closer to its original design.
"I hope the teams can appreciate us taking a stance on this matter once and for all. This is something we have been contemplating for a long time as prices have continued to soar upwards," Lester said.
Still in the exploratory stage, the new plan would not be implemented immediately. Teams have already expended the capital and little would be accomplished by rendering those expenditures worthless.
"No one needs to panic," Lester said. "Of course, we would have to go through a process of years to eliminate the rebuilds currently on the market. We understand that, but we also understand there is no way in hell a crate engine should be $12,000-14,000."
Exclusive Content
Weekly Columns by Jonathon Masters
Eldora's Party On The Hill
The Rise Of IMIS
The Making of a Crown Jewel
What It Takes To Succeed In Racing,
Part 1 Equipment
|
Part 2, Crew
|
Part 3, Driver
Steve Casebolt Moves to Jim Beeman Motorsports
Weekly Columns by JD Hellman
Welcome to the Bigs Bubba
Dover International Speedway Has Some Monster Storylines
Daniel Suarez Translates Opportunity Into Success
Memorial Day Is Christmas For Race Fans
For Ryan Blaney The Future Is Now And It's A Bright One