Leading The USCS Points Won't Allow Morgan Turpen To Slow Down
Leading The USCS Points Won't Allow Morgan Turpen To Slow Down
Morgan Turpen did not intend to run fulltime in the United Sprint Car Series, but when she started winning races, she couldn't stop.
May 12, 2017
by Victoria Beaver
Morgan Turpen has won back-to-back USCS weekends and looks poised to do it again next weekend at Needmore Speedway in Norman Park, GA.
To dominate the way she has, Turpen is applying skills she has learned on and off the track. She spends the weekdays teaching high school and devotes her weekends to schooling the field in her 360 sprint.
"I think that teaching has helped me a lot with patience, and I think that's a big thing to have on the racetrack," Turpen said. "It's taught me to let things go where necessary. Sometimes, I have a tendency to take things personally. I've really learned in teaching and racing that you can't let that happen. The more I've let things go and not bother me the better I've done."
Turpen is not only dedicating time to the classroom as a teacher but also as a graduate student. This season, the part-time racer has been balancing a full-time job, a successful campaign in the Deep South and Mid-South USCS regions, and a full class load as she pursues her master's degree in education.
The 24-year-old finds balance between the three by being honest and putting in the hard work needed to succeed.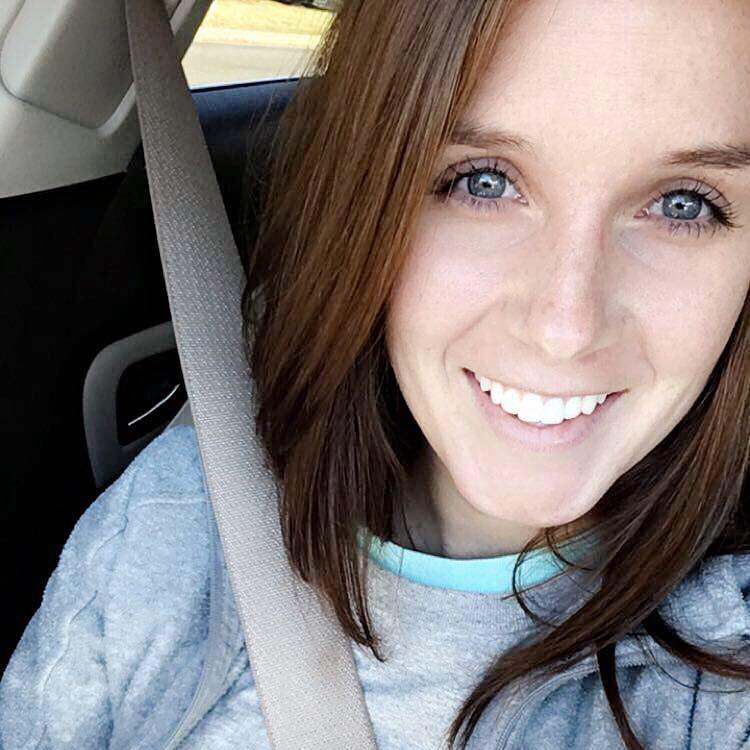 "It's working pretty well," she said. "I have a good amount of days that I can take off. They know what I do. On Fridays, if I do have to take off, they have no problem with it, and honestly a lot of the Fridays are not during the school year. I think I've only taken off like eight days since last August. With grad school too, it's a lot. But you just have to do it to make it happen."
One of the benefits of racing part time this season for Turpen was supposed to be the ability to skip races at tracks that she has trouble with or weekends with a high chance of rain. However, since she's leading the points race in in two divisions, she feels the need to continue to show up to the events until she is dethroned.
"That's one of the perks of not racing full time, being able to pick and choose," she said. "That's why I didn't want to run for points, but then you get stuck in the system and you've got to go to those races. You have to make sure that you're there even if there's a chance of a rain. That's what I was trying to cut out, but of course now I'm leading the points. So as long as I'm leading them, I'm going to make those shows."
With five wins under her belt already this season, her name should be heavily circulated among media, competitors, and fans. However, when a poll was placed online of the 10 best female drivers, her name was excluded. While Turpen didn't give the poll merit, fellow driver Kevin Thomas Jr. and sprint car expert Bryan Hulbert were quick to point out the error.
[tweet url="https://twitter.com/kevinthomasjr/status/860672100864077825" hide_media="0" hide_thread="1"]
[tweet url="https://twitter.com/bryanhulbert/status/860677370642128896" hide_media="0" hide_thread="1"]
"I know how the racing game is played, and I've gotten used to it so it doesn't really bother me that much," she said. "I mean clearly everyone knows who's the hottest driver in sprint car racing. I don't really pay attention to that type of stuff."
As school comes to an end and racing swings into full gear, Turpen is ready to get on the road and race wherever it's not raining. Her educating ways will be coming with her as she passes on her knowledge and experience to young fans and their parents at the track.
"Every race night someone comes up and says, 'We just got her in go-karts, we just did this, we just did that,' and I'm proof that you can make it happen," Turpen said. "I might not have made it all the way to NASCAR, but I'm winning races and I went to school. So I kind of talk to them about that. My parents held school over my head. If I didn't do good in school, I didn't race. I talk to girls about that."
These days the only things held over Turpen's head are checkered flags.
Women in Racing
Ahnna Parkhurst
Amber Balcaen
Sarah Cornett-Ching
McKenna Haase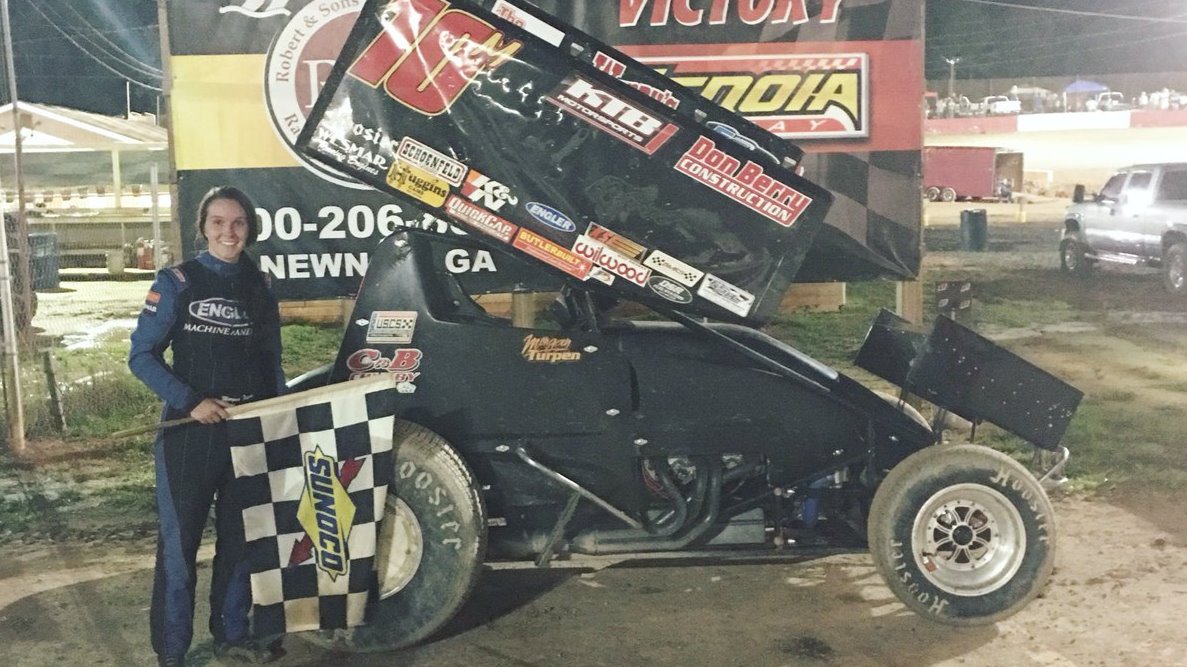 Morgan Turpen's 2017 Sweeps
Flomaton Speedway
I-75 Speedway / Smoky Mountain Raceway