2023 South Carolina 400 at Florence Motor Speedway
Kevin Harvick, Dale Earnhardt Jr. Break Down First Year As CARS Tour Owners
Kevin Harvick, Dale Earnhardt Jr. Break Down First Year As CARS Tour Owners
CARS Tour co-owners Dale Earnhardt Jr. and Kevin Harvick share their thoughts after their first year of owning the regional Late Model touring series.
Nov 15, 2023
by Rob Blount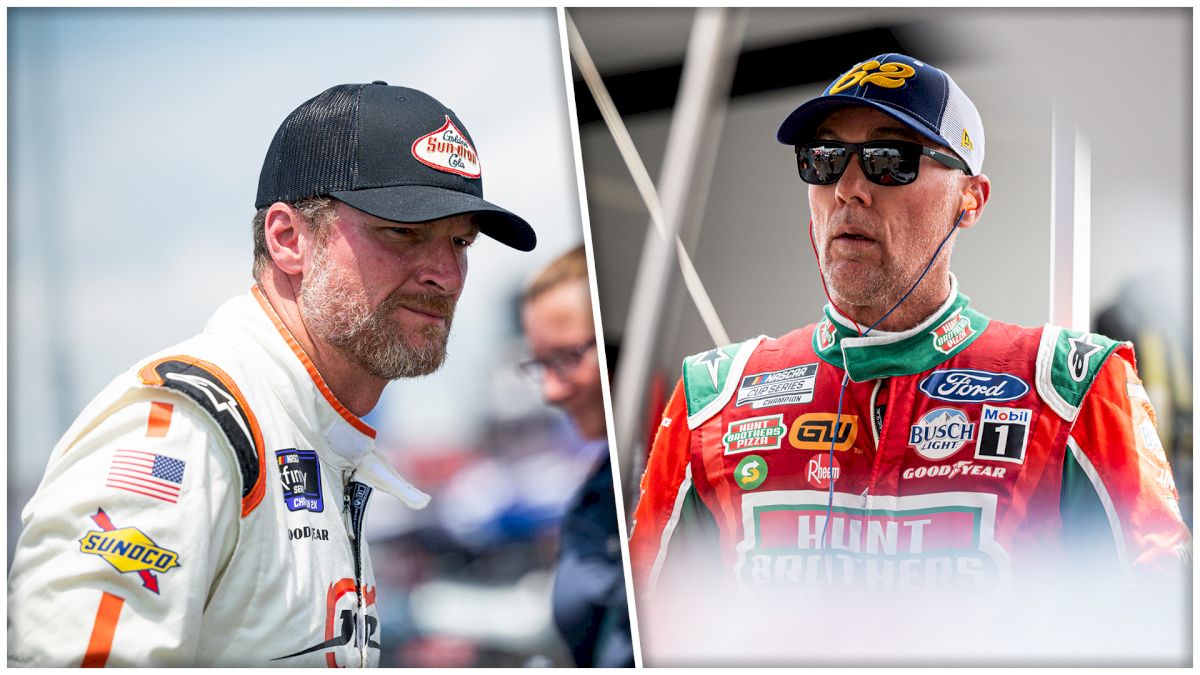 Newly retired NASCAR Cup Series champion Kevin Harvick recently made a guest appearance on the "Dale Jr. Download" podcast with host and CARS Tour co-owner Dale Earnhardt Jr. Together, the pair broke down what they learned from their first year of owning a grassroots late model touring series.
Earnhardt and Harvick, along with Jeff Burton and Justin Marks, are closing in on the end of their first year of ownership of the CARS Tour. While both of the former NASCAR Cup Series drivers raced with the series at some point this year and owned cars that raced in the series, they both explained that the challenges of running the series are much different than the challenges of competing.
"I've owned a car, but I didn't really dive into the books," said Earnhardt. "I was like, 'We're racing. I don't care what it costs.' It's the financial challenges of not only the owner, but of the series. Now we're learning the delicate numbers of the series itself, and trying to understand where you can get better."
Harvick expanded upon Earnhardt's point by saying that he realized this year that many of the CARS Tour teams that compete have other challenges that they face before getting to the race track.
"When he talks about, 'Just figure out, we're going to go race.' Well, that's what we've always done. But that's not what everybody else does. For a lot of these guys it's a business or it's something that they do after their job. So it has to make sense. I had no idea before being involved in this what the options were for engines, what the tire compound was, how much it costs to race. And you listen to the team owners and the things they bring up, it's the simple things."
He explained that their weekend format of practicing later in the day on a Friday, followed by short practices on race day, came about from meeting with their car owners before the season began.
"One of the great moments that I thought we had with the owners was when they said. 'We don't want to travel on Thursday night. Is there a way that we can push practice a little later in the afternoon so that every race we go to we can leave Friday morning? That way everybody doesn't have to get hotel rooms and doesn't have to take an extra day off work.' So you have to think of those sort of things."
Another aspect that became quite important to Earnhardt and Harvick was when the feature events would actually start. Harvick explained that they placed a lot of emphasis on starting their races at the advertised start time to help improve the at-track experience and the at-home experience for those streaming the races live on FloRacing.
"After Hickory (in the spring) everybody had enough because we wrecked some cars and had some issues in the Pro Late Model race, and I don't think we started (the LMSC race) until 10:30," Harvick explained. "It was crazy. And just just working with the teams and the race track and with FloRacing to say, 'Okay, we're going to start at eight o'clock. If we've got to move some stuff around, we've got people that are streaming this and we need to be consistent.'
"That was probably the one thing that was the biggest hurdle that we had to overcome throughout the year. And when you listen to the team owners, that actually helped them get home at a decent hour. I know I wouldn't take my kids to a race that started at 10:30 anywhere."
Harvick and Earnhardt both emphasized that part of their goal in buying the CARS Tour was to take something that was already in a good spot, and make it even bigger and better. The other goal they had was to expose this racing and these competitors to larger audiences to show how good they really are.
"We bought a series that was healthy," Earnhardt said. "We didn't save the CARS Tour. We bough a series that was functioning and had all of these protocols already in place. A lot of the decisions we made, even recently, we went back to how it happened with Jack (McNelly) and a lot of the times a lot of similar decisions were made."
"We want to be able to help (the grassroots racers) understand what racing is all about at all levels, and give them a bigger platform to expose how great they are to the world," said Harvick. "I think that part is fun, and I think it will get better."
Every CARS Tour race from the 2023 season is available on-demand on FloRacing with a monthly or annual subscription. To subscribe to FloRacing, click here.
The 2024 CARS Tour schedule will be released soon.