NHRA
NHRA Set To Return To Virginia Motorsports Park In 2024
NHRA Set To Return To Virginia Motorsports Park In 2024
The NHRA Mission Foods Drag Racing Series will return to Virginia Motorsports Park in the 2024 season with all professional classes.
Nov 9, 2023
by Drag Illustrated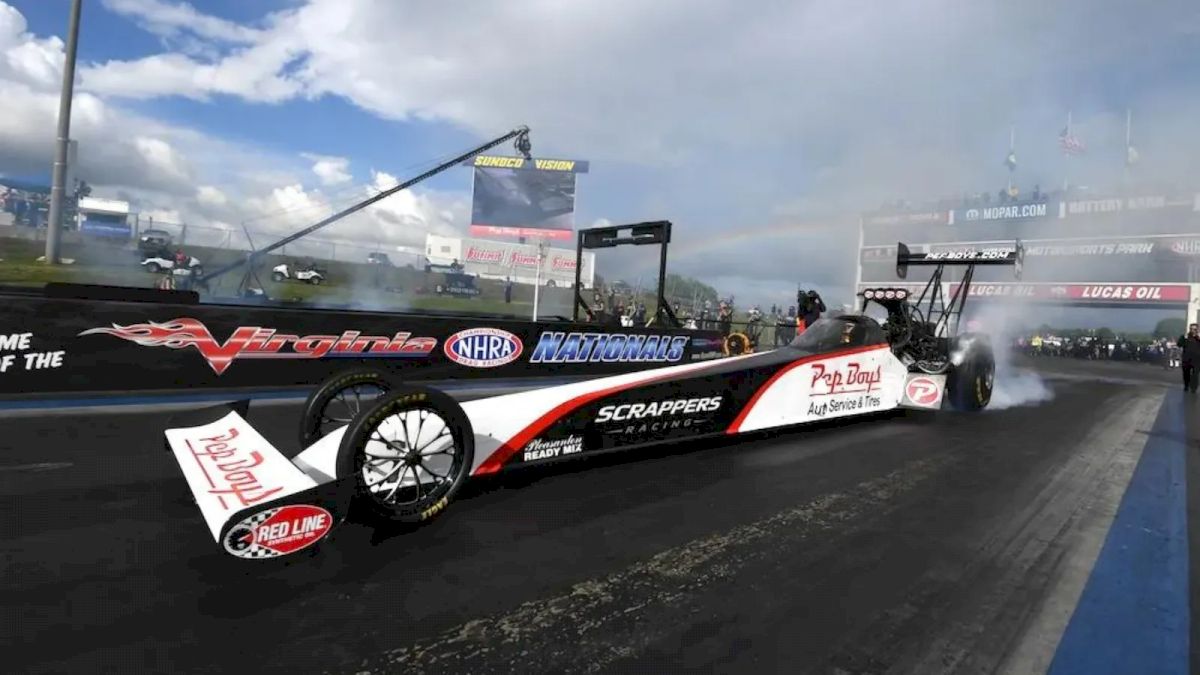 NHRA officials announced today a return to Virginia Motorsports Park, regarded as one of the quickest and fastest tracks on the circuit, for the upcoming 2024 NHRA Mission Foods Drag Racing Series season.
The Richmond-area facility will play host to the Virginia NHRA Nationals on June 21-23, serving as the ninth of 21 races during the 2024 campaign and filling one of the two TBD dates on next season's highly-anticipated schedule. The remaining race location will be announced in the coming weeks. Ticket renewals for the Virginia NHRA Nationals will begin on Nov. 13 and tickets will go on sale to the general public on Dec. 18 for NHRA's return to the popular Virginia Motorsports Park.
All four NHRA professional categories (Top Fuel, Funny Car, Pro Stock and Pro Stock Motorcycle) will be in action in Virginia, along with specialty series like the NHRA Pro Mod Drag Racing Series, Johnson's Horsepowered Garage Mountain Motor Pro Stock and Top Fuel Motorcycle, as fans will be treated to a memorable weekend full of action in NHRA's return to VMP.
"It's exciting to see the NHRA Mission Foods Drag Racing Series return to Virginia Motorsports Park in 2024," said Tommy Franklin, VMP President and Owner. "We want to give our fans the best possible experience at our track, and hosting the world's quickest and fastest motorsport at our facility makes for a truly memorable weekend. We're thrilled to host all four pro categories at VMP as we continue to make this facility a premier destination for racers and fans, and we can't wait to have a fantastic event."
NHRA last race at Virginia Motorsports Park came in 2022, with Brittany Force (Top Fuel), Robert Hight (Funny Car) and Matt Smith (Pro Stock Motorcycle) picking up wins. Both Force and Smith went on to win world titles that year, and Force was also part of a record-setting weekend in Virginia. Racing on one of the smoothest surfaces on the NHRA tour, Force shattered the track record with a run of 3.654-seconds, also going a track-best 335.82 mph.
Matt Hagan set both ends of the track record with an impressive blast of 3.853, also going 335.82, while Angie Smith broke track records in Pro Stock Motorcycle with a run of 6.756 at 201.37. Larry "Spiderman" McBride also captivated fans in Virginia in 2022 at his home track in Top Fuel Motorcycle, going 268.38 mph and making the fastest motorcycle pass in drag racing history.
Next year's race will also mark Pro Stock's first appearance at the facility since 2019.
NHRA returned to Virginia Motorsports Park in 2018, racing in consecutive years and then again in 2022. The standout facility has made continuous upgrades in recent seasons, making it a favorite among racers and fans. Top Fuel points leader Steve Torrence won in both 2018 and 2019, while John Force has four wins in Virginia, with the last coming in 2000. Bo Butner won the most recent Pro Stock race in 2019, while M. Smith is the only active rider in Pro Stock Motorcycle with a win at the track.
Next year's event includes the Mission #2Fast2Tasty NHRA Challenge, a unique bonus event that brings competitive racing to Saturday and offers a bonus purse and bonus championship points. With qualifying on Friday, final qualifying and the Mission #2Fast2Tasty Challenge on Saturday and eliminations on Sunday, fans can experience a weekend loaded with 11,000-horsepower, 330-mph excitement in 2024.
"We're thrilled to add a great track like Virginia Motorsports Park to our 2024 schedule," NHRA President Glen Cromwell said. "The Franklin family and their team are some of the most dedicated in our sport, and they've worked incredibly hard to make VMP a standout facility. Our teams love racing there, it's an area full of passionate racing fans and we're all looking forward to putting on a terrific show for them next June."
For more information about the NHRA, including the 2024 schedule, visit www.nhra.com.