2024 Tulsa Shootout
Hailie Deegan To Compete In Tulsa Shootout
Hailie Deegan To Compete In Tulsa Shootout
NASCAR Craftsman Truck Series driver Hailie Deegan has announced her plans to compete in this year's Tulsa Shootout.
Nov 8, 2023
by Brandon Paul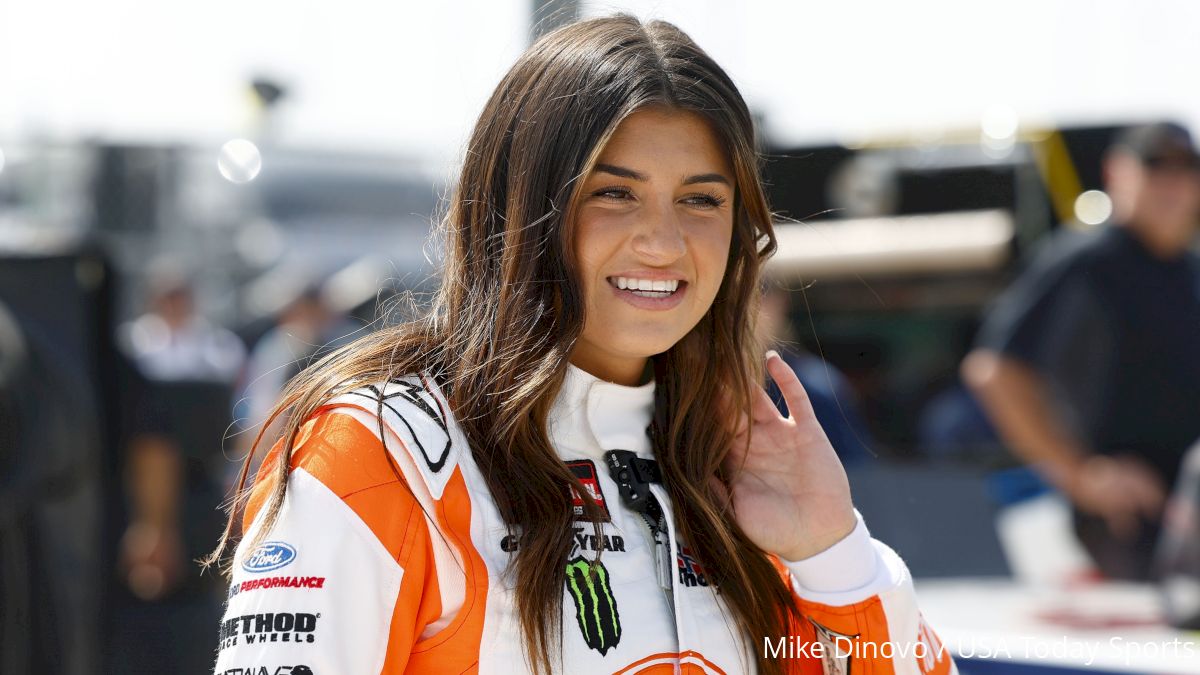 Making her return to Oklahoma, NASCAR Craftsman Truck Series driver, Hailie Deegan (Temecula, Cali.) will be back on track for the 39th annual Tulsa Shootout, happening December 26-31, 2023 at the SageNet Center in Tulsa, Okla.
Last competing at the "Mecca of Micros" in Non-Wing competition during the 2022 event, Deegan placed 13th in the seventh C-Feature.
"So, my first trip to the Shootout was my first time in my own Micro. I'd raced other people's cars a few times here and there, but that was my first experience, and it was by jumping into the big fishbowl," chuckled Hailie.
"It was tough, but it was really cool to experience it and to know now what to expect coming back, and now that I've had a few more laps, I can do better this time."
Just finishing her third season in the NASCAR Craftsman Truck Series, the 2024 season will see her switch gears into the NASCAR Xfinity Series with AM Racing.
Racing the Tulsa Shootout with her fiancé, Chase Cabre, both are well attuned to the pressures of racing on the national/global stage. While the goal of any athlete is to win, the ultimate goal will be simple for Deegan when she's in Tulsa. To have fun.
"It's definitely less pressure, and I'm going there to have fun, and enjoy it. I don't have anything on the line when going there, so it's more a fun type of racing and a lot less pressure than the NASCAR side of things."
For more information on Hailie and her racing, follow her on Social Media at https://twitter.com/HailieDeegan and https://www.facebook.com/HailieDeegan4.
The complete list of entrants into the 39th annual Tulsa Shootout is updated as often as possible at https://www.myracepass.com/events/446181/entries.
Teams can enter online 24/7 at https://www.myracepass.com/series/1531/registrations/8517. The entry blank has been mailed out, and can be returned to 1141 S. 83rd East Ave. Tulsa, OK 74112, or faxed to (918) 836-5517.
Early entry is $100 per class and will run through November 29, 2023. Starting November 30, 2023, the cost per class will be $125, and will close on December 13, 2023. After that, teams will have to enter at the event during check-in on Monday, December 26, 2023
The 39th annual Tulsa Shootout dates are December 27-31, 2023. Teams will move in, draw, and purchase Pit Passes on Tuesday, December 26, 2023. Practice will occur on Wednesday, December 27, 2023, with the first rounds of Heats taking the green around 7:00 P.M. (CT). Racing will continue each day, starting at 9:00 A.M., with the race for the Golden Driller wrapping up on New Year's Eve.
Happening about every ten years, the final day of racing will be on a Sunday.
Fans not able to attend the 39th annual Tulsa Shootout can see every lap of action on http://www.floracing.com.
The Tulsa Shootout takes place at the Tulsa Expo Raceway, located inside the SageNet Center in Tulsa, Okla. More information on the event will be released as the event draws closer. All official rules, event information, and dates are online at http://www.tulsashootout.com. Fans can also follow the Tulsa Shootout at https://www.facebook.com/TulsaShootout and on Twitter (@TulsaShootout).