2023 World Cup Finals
World Cup Finals Classes and Run Schedule
World Cup Finals Classes and Run Schedule
The World Cup Finals from Maryland International Raceway will be live on FloRacing.com November 1-5, 2023. Watch your favorite Import vs Domestic battles.
Nov 1, 2023
by Courtney Enders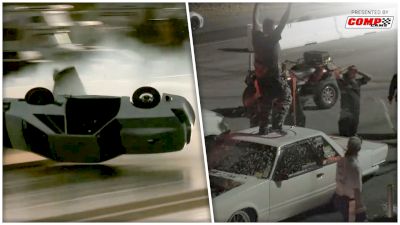 The much anticipated Haltech World Cup Finals: Import vs Domestic is here! The internationally renowned event will be held at Maryland International Raceway November 1-5, 2023 and streamed live on FloRacing.com
There will be a ton of on and off track action in this five-day event and we will keep you updated on any schedule changes, results, exciting happenings and more as the event goes on.
As of now, the schedule is set, but with some cold weather in the forecast, be sure to continue to check our social accounts for any adjustments. As of Wednesday before the event, the schedule is as follows:
World Cup Finals Class Reference
OE: Outlaw vs Extreme
RM: Renegade vs Modified
XH: X275 vs Hot Rod
WT: Warriors vs Tres Cuarto
STS: Stick Shift
SF: Street Fighter
WS: Wild Street
SS: Super Street
MS: Mean Street
AM: All Motor
PS: Pro Street Bike
Thursday World Cup Finals Schedule
Qualifier #1- 12:00 pm - 5:00 pm
Run order: AM, MS, OE, PM, RM, PS, XH, WT, SF, STK, WS, SS
Friday World Cup Finals Schedule
Qualifier #2- 10:00 am (AM, MS, SS, OE, PM, RM, PS, XH, WT, SF, STK, WS)
Qualifier #3 - 3:00 pm (OE, PM, RM, PS, XH, WT, SF, STK, WS, AM, SS, MS)
Kids Costume Contest (ages 0-17)
Camper Village Halloween Decoration Contest 8:30 pm
Saturday World Cup Finals Schedule
Qualifier #4: (AM, MS, SS, OE, PM, RM, PS, XH, WT, SF, STK, WS)
Qualifier #5: (OE, PM, RM, PS, XH, WT, SF, STK, WS, AM, SS, MS)
Adult Costume Contest (Ages 18+)
Sunday World Cup Finals Schedule
Round #1- 10:00 am (AM, MS, SS, OE, PM, PS, XH, WT, SF, STK, WS)
Live DJ on Stage 11:00 am - 4:00 pm
Round #2 - 12:00 pm (OE, PM, RM, PS, XH, WT, SF, STK, WS, AM, SS, MS)
Second Chance Race Begins: 1:30 pm
Round #3- 2:00 pm (OE, PM, RM, PS, XH, WT, SF, STK, WS, AM, SS, MS)
Bikini Contest: 3:00 pm
Round #4: 4:00 pm (OE, PM, RM, PS, Xh, WT, SF, STK, WS, AM, SS, MS)
FINALS: 6:00 pm (WT, WS, AM, SS, MS)