2024 Tulsa Shootout
Kyle Busch And Ricky Thornton, Jr. Headline First Tulsa Shootout Entry List
Kyle Busch And Ricky Thornton, Jr. Headline First Tulsa Shootout Entry List
NASCAR Cup Series star Kyle Busch and Dirt Late Model star Ricky Thornton, Jr. are among the nearly 700 entries for the 39th Annual Tulsa Shootout.
Oct 25, 2023
by Koty Geyer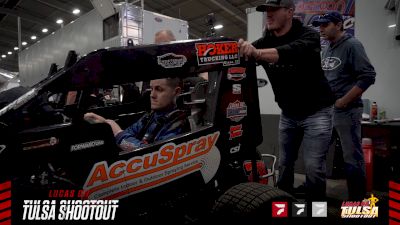 Entries are pouring in for the 39th Annual Tulsa Shootout slated for December 26-31 at the SageNet Center in Tulsa, OK. Nearly 700 entries have come in for the six classes that will be in action for the week leading up to New Year's Eve 2023.
Two-time NASCAR Cup Series champion Kyle Busch is entered in both the Winged and Non-Wing Outlaw divisions for the Tulsa Shootout. He returns to Tulsa for the third year alongside son Brexton, who is entered in the Restricted A Class and Junior Sprints.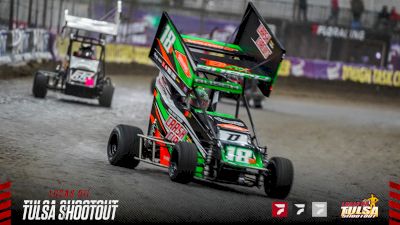 VIDEO: Brexton Busch The Star Of The Busch Family At Tulsa Shootout
Fresh off arguably the most dominating season in Lucas Oil Late Model Dirt Series history, Ricky Thornton Jr returns to the Tulsa Expo Center after a strong performance in last year's Tulsa Shootout. He made the A-Main in both Winged divisions and nearly won the Winged A-Class main event on Saturday night last year, while also coming up just two spots short of making the Chili Bowl Nationals Saturday night A-Main back in January.
Drivers with Golden Drillers that have filed entries include Joe B Miller, Blake Hahn, Jason McDougal, Cannon McIntosh and Frank Flud. Reigning Golden Driller winners Jack Thomas and Mattix McBride are also entered for the Tulsa Shootout.
USAC star Kevin Thomas Jr., POWRi Midget racer Corbin Rueschenberg, multl-time POWRi Outlaw Micro League champion Harley Hollan, Pennsylvania shoe Tim Buckwalter, and past KKM Giveback Classic winner Steven Snyder Jr. are all entered.
In total, 671 entries have been received from 290 drivers in 34 states, with entries being received until December 13. Jett Nunley, Xander Dundon and Braxton Weger are currently entered in five different divisions, with another 73 entered in four divisions.
Move-in day is on Tuesday, December 26, with practice and the first round of heat races slated for Wednesday, December 27. Racing continues each day at 9:00am CT until Sunday, December 31, when A-Features are contested and Golden Drillers are handed out.
Once again in 2023, all five days of racing from the Tulsa Shootout will be streamed live on FloRacing. If you're not already a FloRacing subscriber, click here to sign up today.
Tulsa Shootout Entry List