NASCAR
Dale Earnhardt, Jr. Tests Mazda MX-5 Cup Car At Martinsville Speedway
Dale Earnhardt, Jr. Tests Mazda MX-5 Cup Car At Martinsville Speedway
NASCAR Hall of Famer Dale Earnhardt, Jr. participated in a Mazda MX-5 Cup test session at Martinsville Speedway on Tuesday.
Aug 23, 2023
by Koty Geyer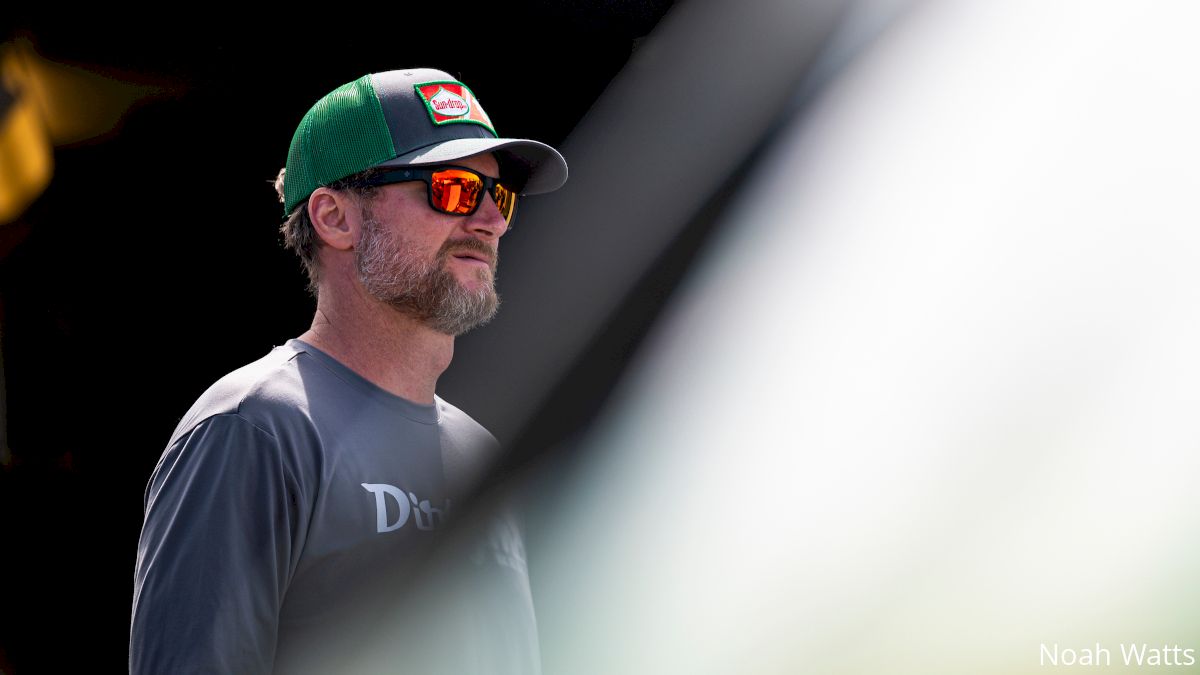 NASCAR Hall of Famer Dale Earnhardt Jr. got behind the wheel of a Mazda Miata at Martinsville Speedway on Tuesday afternoon as part of the Mazda MX-5 Cup two-day test at the half-mile.
The CARS Tour co-owner climbed into a Miata owned by McCumbee McAleer Racing co-owner and CARS Tour Late Model Stock competitor Chad McCumbee for the test that included former NASCAR Cup Series champion Bobby Labonte as part of collaborative effort between NASCAR, IMSA and the Martinsville Speedway.
It was a full-circle moment for Earnhardt and McCumbee. McCumbee portrayed a young Dale Earnhardt Jr. in the 2004 movie 3: The Dale Earnhardt Story.
Getting driver coaching from @chad_mccumbee. Appreciate him letting me take some laps today in his car. Full circle moment. https://t.co/7zv69DFq7U

— Dale Earnhardt Jr. (@DaleJr) August 22, 2023
Accustomed to driving Stock Cars of the NASCAR Cup and Xfinity Series' and Late Model Stocks, the Miata gave Earnhardt a new challenge at a track where he earned one win at during his NASCAR Cup Series career.
"I had a good time in the car right away, the car's really fun to drive," Earnhardt said in an interview with Flis Performance, the official manufacturer of Mazda MX-5 Cup cars. "It comes with some challenges and it's on edge, it handles differently at both ends of the racetrack. Braking in this car is probably different than anything I've experienced. It's got a light steering wheel with power steering, but that was easy to get used to."
IN CAR CAMERA as @DaleJr makes a pass on @Bobby_Labonte as they get some fun laps in in the @MazdaMX5Cup cars during the test session at @MartinsvilleSwy. pic.twitter.com/O3WMvmA51P

— Chris Weaver (@chris8video) August 22, 2023
If the Mazda MX-5 Cup does schedule a future race at Martinsville – and if Earnhardt competes in it – he says finding the extra speed needed would present an extra challenge. After Tuesday's test, he is a proponent of bringing a race to the half-mile in the future.
"It was fun but trying to find that extra little speed in that car's gonna be a real challenge. I think I got relatively competitive but finding that extra tenth or two I'm going to need to compete against the experts in the series is going to be hard to find out there. I know the series is super competitive and it should be a lot of fun for everyone if we do have a race here at Martinsville."
The Mazda MX-5 Cup typically contests races on road and street courses. The two-day Martinsville test was to see the feasibility of bringing the series to the facility for a first of its kind oval race in the future. Earnhardt was joined by Labonte, IMSA President John Doonan and Martinsville Speedway President Clay Campbell, both former racers themselves.