Where To Go Drag Racing
Where To Go Drag Racing
Do you have a need for speed? We've put together a list of race tracks where you can go drag racing.
Sep 18, 2023
by Courtney Enders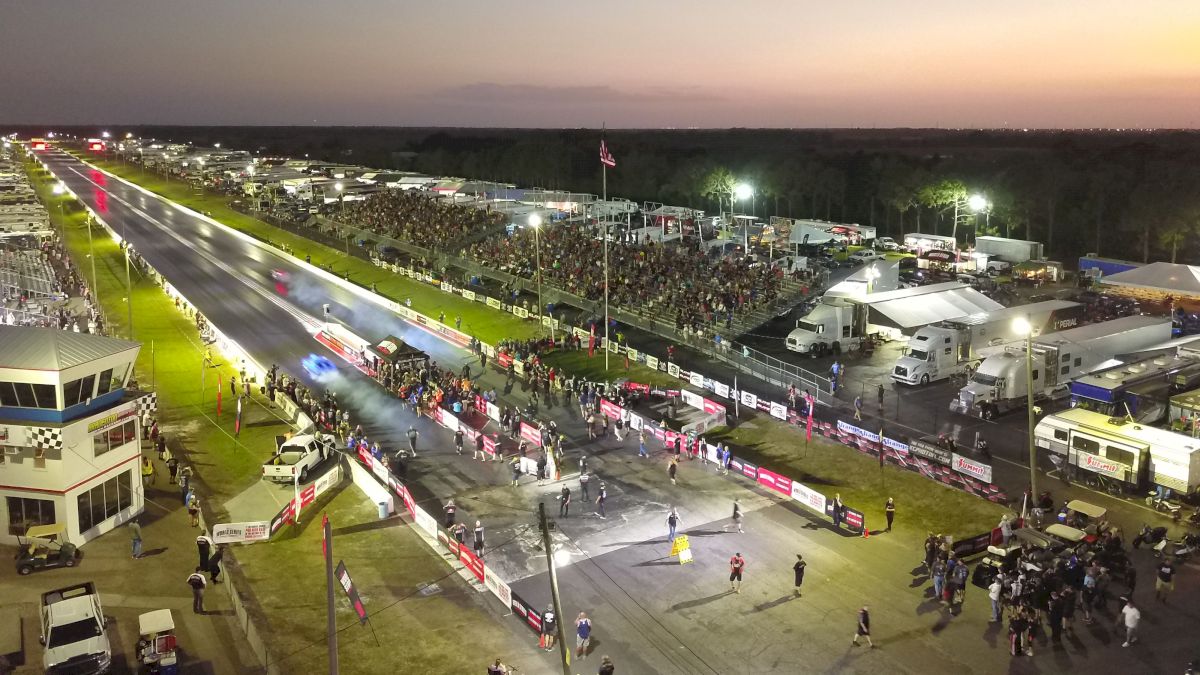 Since the invention of the motor vehicle, Drag Racing has been embedded into American Culture. Whether you're a professional Drag racer, someone looking for a place to safely race your street car, or just looking to spectate, there are over 400 active drag strips in North America to choose from.
The National Hot Rod Association (NHRA) was officially founded by Wally Parks in 1951, and through the decades many sanctioning bodies, groups and organizations have been formed to 'scratch the itch' and feed the passion of drag racing.
With that many options, finding where to drag race could be an overwhelming search, so we've compiled a list of some of the most popular drag strips in North America separated by sanctioning bodies.
With new tracks opening frequently, it's evident the sport of Drag Racing is on the rise and the passion for motorsports lives on generation after generation. For an up-to-date track listing visit: Speedways Online Dragstrip Directory
FloDragRacing Monthly Subscription Option
FloRacing offers monthly and yearly subscriptions to watch full replays of hundreds of the best Drag Races like Drag Illustrated's World Series of Pro Mod, PDRA series, The PRO Superstar Shootout, Funny Car Chaos, MWDRS, NMCA, Bradenton Motorsports Park events like FL2k, Snowbirds and more.
NHRA National Event Circuit:
Gainesville Raceway Park
Wild Horse Pass Motorsports Park
In-N-Out Burger Pomona Dragstrip
The Strip at Las Vegas Motor Speedway
zMAX Dragway
Route 66 Raceway
New England Dragway
Bristol Dragway
Summit Racing Equipment Motorsports Park
Bandimere Speedway
Pacific Raceways
Sonoma Raceway
Heartland Motorsports Park
Brainerd International Raceway
Lucas Oil Indianapolis Raceway Park
Maple Grove Raceway
World Wide Technology Raceway
Texas Motorplex
PDRA Event Tracks:
GALOT Motorsports Park
Virginia Motorsports Park
Summit Racing Equipment Motorsports Park
Maryland International Raceway
US 131 Dragway
Darlington Dragway
South Georgia Motorsports Park
Beech Bend Park
bradenton Motorsports park
Palm Beach International Raceway
Divisional / Bracket / Radial, etc:
Alabama Dragway
Ardmore Dragway
Auto Club Famoso Raceway
Fontana
Bama Dragway
Bunker Hill Dragstrip
Capitol Dragway
Cecil County Dragway
Carolina Dragway
Coastal Plains Raceway
Cordova Dragway park
Dragway 42
Eddyville Raceway park
Empire Dragway
Huntsville Dragway Irwindale Dragstrip at Irwindale Event Center
Kansas City International Raceway
Kauai Raceway Knoxville Dragstrip Maui Raceway park
i-40 dragway
Mo-Kan Dragway
National Trail Raceway
Orlando Speed World Dragway
Piedmont Dragway
Rockingham Dragway
Sacramento Raceway Park
No Problem Raceway
State Capitol Raceway
Capital City motorsports park
Mobile Dragway
Silver Dollar Motorsports Park
US 19 Dragway
Mooresville Dragway
Tulsa motorsports Park
Tri-State Raceway
Tri-State Dragway
Wilkesboro Raceway Park
byron Dragway
Milan Dragway
Edgewater Sports park
Pine Valley Raceway
Pueblo Motorsports Park
SRCA Dragstrip
Kearney Raceway Park
Sturgis Dragway
Rock Falls raceway
Alaska Raceway park
Firebird Raceway
Woodburn Dragstrip
Tuscon Dragway
Famoso Dragstrip
Canada:
Mission Raceway Park
Grand Bend Motorplex
Northland Motorsports Park
Saskatchewan International Raceway
Thunder Mountain Raceway
Toronto Motorsports Park
Tri-State Raceway
Tri-State Dragway
Wilkesboro Raceway Park