2023 AMSOIL Championship Off-Road at Bark River International Raceway
Event Preview: Bark River International Raceway 2023
Event Preview: Bark River International Raceway 2023
AMSOIL Champ Off-Road returns to the legendary and historic Bark River International Raceway in Bark River, MI this weekend. Watch live on FloRacing.
Aug 10, 2023
by Haley Shanley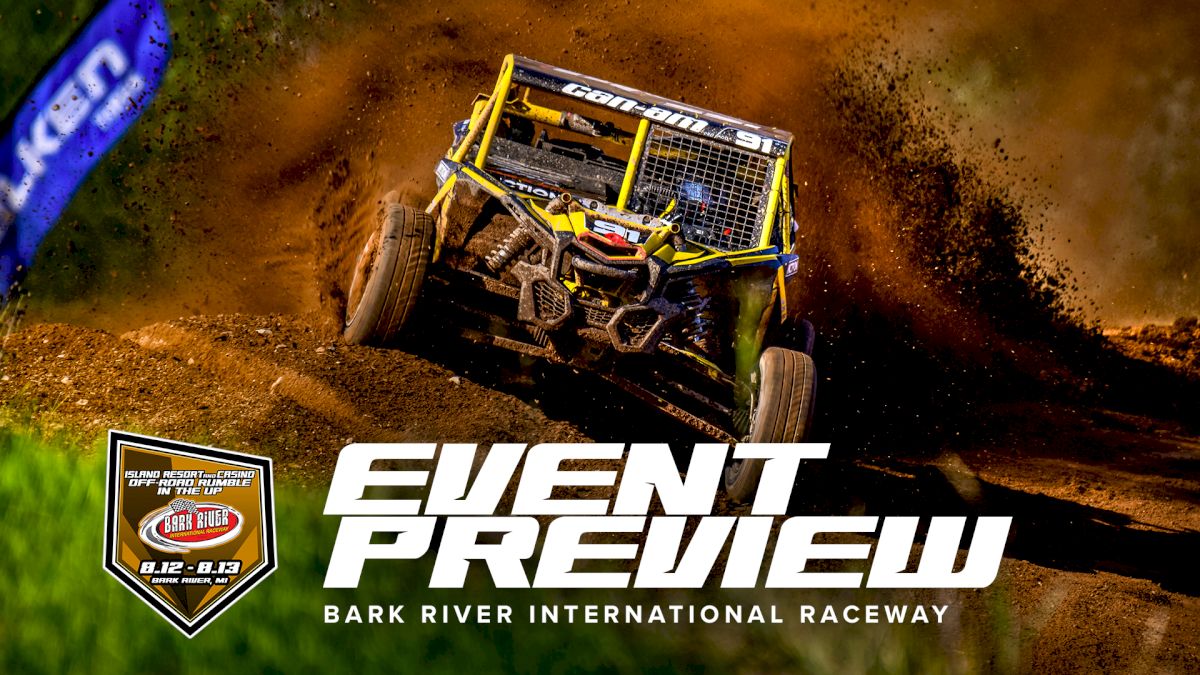 Event Facts
Stop number five on the 2023 AMSOIL Championship Off-Road presented by the US Air Force Tour brings us North to Bark River, Michigan. This will be Champ Off-Road's third race at this historic venue, and the first two visits have proven it's a big hit!
One of the most historic tracks in off-road history, Bark River held its inaugural race in 1976, called the "U.P. Off Road 100." It was a 100-mile race through the woods, similar to Crandon's original "Brush Run 101."
A unique track that could almost be described as a Crandon/ERX hybrid, Bark River's combination of high speeds, elevation changes, technical sections, big air, and natural terrain makes for great racing in every class on the schedule.
The Island Resort & Casino Off-Road Rumble in the U.P. is an event that fans and racers alike always have circled on their calendars. The track is one where veterans of the sport tend to shine; but fast, young guns have flashed their muscle there in recent years as well.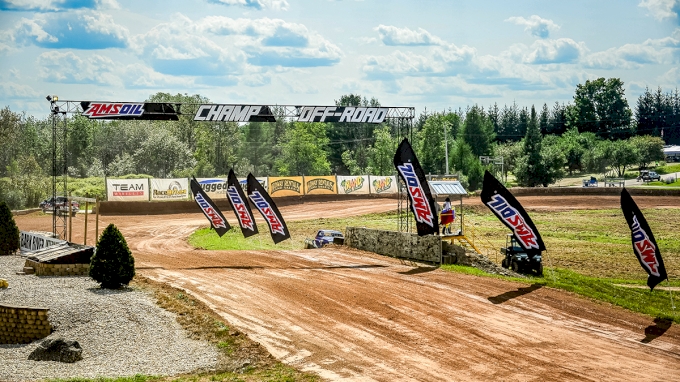 Pro Truck
Jimmy Henderson scored his third PRO4 victory of the season in Round 8 at Dirt City Motorplex after a hard-fought battle with CJ Greaves. The win brings Henderson to within 19 points of Greaves in the PRO4 season standings going into Bark River.
CJ Greaves has been the driver to beat in PRO4 at Bark River since making his debut in the class in 2015 with ten PRO4 wins at the facility; second among active drivers, behind only to his father's 25 PRO4 wins at the U.P. track. CJ has wins at Bark River in Pro Buggy, Pro Stock SxS, Pro Turbo SxS, PRO LITE, PRO2, and PRO4.
Andrew Carlson will be back in the PRO4 this weekend along with Johnny Holtger, who will be making his first-ever PRO4 appearance.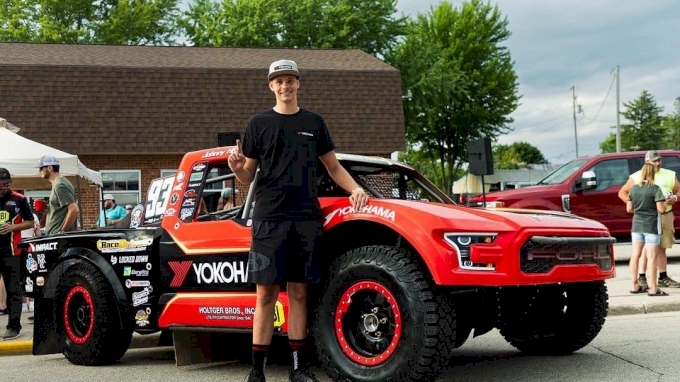 Cory Winner and Mickey Thomas come into Bark River separated by just one point in the PRO2 season standings after each grabbed a win at the Dirt City Motorplex two weeks ago. The pair also finished first and second in Round 10 at Bark River last season, with Thomas coming out on top.
Just behind Winner and Thomas in the PRO2 standings is Ryan Beat. After Beat started the season hot, but he has cooled off a bit and will fight to get back onto the top step of the podium for the first time since Round 4. Beat has struggled in the past at Bark River, with just one Top-10 PRO2 finish, and no podiums.
Perennial PRO2 frontrunners that are returning to action this weekend include Kyle Kleiman, Doug Mittag, Keegan Kincaid, and Ricky Gutierrez. Ricky G did not race at Dirt City Motorplex as the team was back at the California shop making necessary repairs to the truck following his crash at ERX Motor Park last month.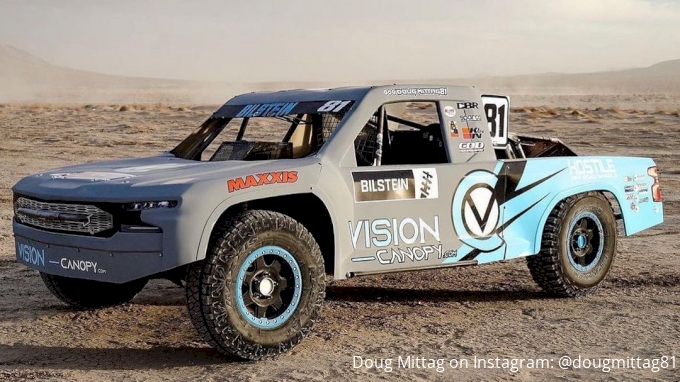 Kyle Greaves bounced back to win Round 8 at Dirt City after a crash the day prior that many thought would sideline him for the weekend. The win allowed Greaves to maintain a 15-point lead over Trey Gibbs coming into Bark River.Greaves won a race last year, but has never recorded a PRO LITE podium at Bark River outside of that one win.
Nick Visser worked his way into 2nd in the PRO SPEC points standings after winning Round 7 -- his first victory since the opening round of the season. He still trails Chad Rayford in the standings, who is searching for a Bark River win after recording three runner-up finishes at the U.P. track in his last three seasons in the PRO LITE class.
Pro Buggy
Billy Buth comes into Bark River with the Pro Buggy points lead, much like he did one season ago. Buth will be hoping for a better outcome in Michigan this season after his title hopes were derailed by a 13th place finish in Round 10 last year.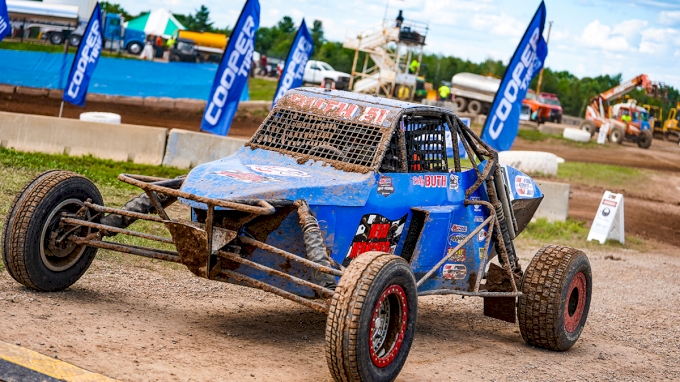 Mark Steinhardt trails Buth in the Pro Buggy standings by just 13 points, and his three wins this season lead the class. Steinhardt has over 30 years of experience racing in buggy classes, with many wins at Bark River to his name, although his most recent one came back in 2018.
Pro SxS
CJ Greaves has shaken off some early-season gremlins in Pro Stock SxS to stretch out to a commanding 65-point lead in the class after four consecutive wins, and six total on the season. Greaves has recorded 7 Pro Stock wins at Bark River in his career, including one last season.
Veteran Can-Am driver Kyle Chaney has taken over the Pro Turbo SxS points lead after winning three of the last five races in the category. Chaney has not won at Bark River since 2019, although he did record a runner-up finish in both Pro Turbo races here last season.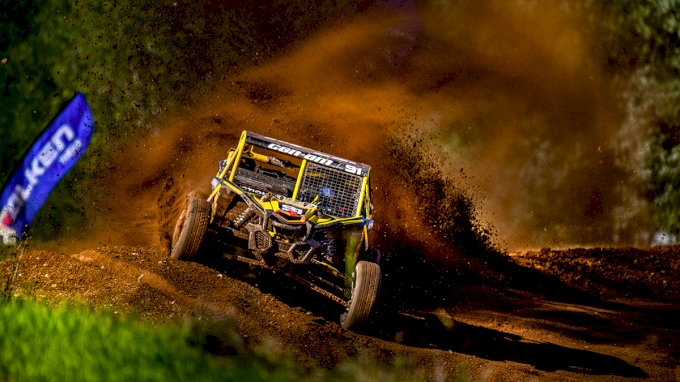 The only driver other than Greaves to win in Pro Stock SxS this season is Owen VanEperen, who has also finished 2nd to Greaves in each of the last two rounds of racing. Despite this, a miserable weekend at ERX has VanEperen sitting a massive 100 points behind Greaves in the standings.
The two drivers sitting behind Chaney in the Pro Turbo standings are CJ Greaves and Robert Loire, and the two Polaris drivers each picked up a Pro Turbo win at Bark River last season. Greaves has had issues in each of the last three rounds, while Loire is coming off a podium finish in the most recent round of racing.
---
Tune in live this weekend from Bark River International Raceway as part of AMSOIL Championship Off-Road presented by the U.S. Air Force live and on demand on FloRacing. For event information, click here.