2023 ARCA Menards Series at Illinois State Fairgrounds
Taylor Reimer To Make ARCA Debut At Illinois State Fairgrounds
Taylor Reimer To Make ARCA Debut At Illinois State Fairgrounds
USAC Midget racer Taylor Reimer will make her ARCA Menards Series debut with Venturini Motorsports at the Illinois State Fairgrounds on August 20.
Jul 18, 2023
by Koty Geyer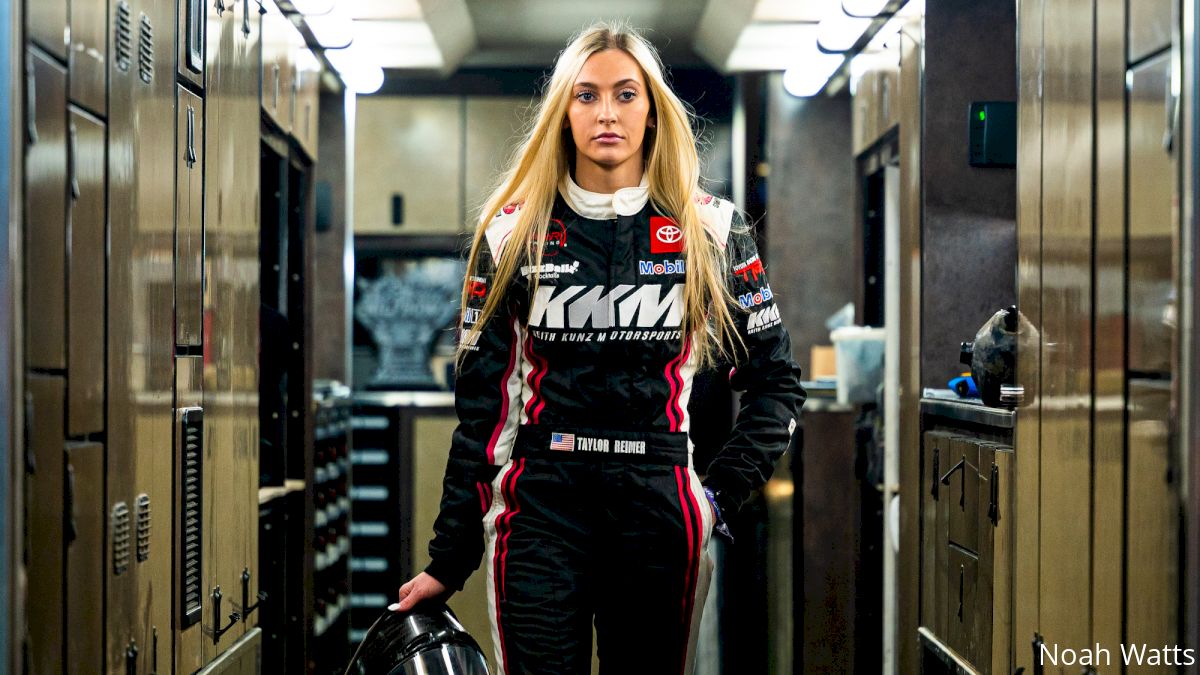 USAC Midget driver Taylor Reimer will make her ARCA Menards Series debut at the Illinois State Fairgrounds on Sunday, August 20.
The Oklahoma native joins Venturini Motorsports for ARCA's first of two races on the dirt miles. She becomes the latest driver to follow the Keith Kunz Motorsports to Venturini Motorsports pipeline to run an ARCA race on the dirt, joining Christopher Bell, Logan Seavey and Buddy Kofoid.
Her experience with fenders are limited to test sessions in a Late Model, making the transition to a full-bodied Stock Car a big one. It's a challenge that Reimer is ready to take on.
"I grew up racing on dirt so the Stock Car aspect will definitely be a learning curve. I have tested a Late Model a couple of time and have gotten more and more comfortable in the car each time," Reimer said in a release from Venturini Motorsports. "I'm up for the challenge of trying new things and I'm looking forward to furthering my career in racing."
Thrilled to have Taylor Reimer joining the team for her ARCA debut!

📰: https://t.co/DlomOtM8y1#TeamToyota #FlyTheV pic.twitter.com/DZz3N4Sfdc

— VenturiniMotorsports (@VenturiniMotor) July 18, 2023
Reimer made history in May 2022 when she became the first female to win a national Midget race with her victory at Millbridge Speedway with the Xtreme Outlaw Midgets. She was also runner-up in POWRi National Midget League points last season.
She started off the year with a B-Main appearance in the Chili Bowl, her best result yet in Midget racing's biggest event. Reimer has four top-five finishes in national Midget competition so far in 2023 and sits ninth in USAC points and seventh in Xtreme Outlaw Midget points.
Reimer will have longtime sponsor Buzzball Cocktails on board for her ARCA debut.
The Dutch Boy 100 from the Illinois State Fairgrounds will go green on Sunday, August 20 at 2:00pm ET. The race will be aired live on FS1 and FloRacing.