Legends Of Racing: AJ Foyt
Legends Of Racing: A.J. Foyt Debuts July 19 On FloRacing
Legends Of Racing: A.J. Foyt Debuts July 19 On FloRacing
The second installment of the Legends of Racing documentary series featuring legendary racer A.J. Foyt will debut July 19 on FloRacing.
Jul 17, 2023
by FloRacing Staff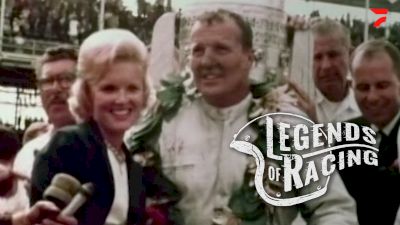 The second installment of Legends of Racing, a series of documentaries highlighting the sagas of auto racing's greatest drivers and personalities, features the legendary life and career of A.J. Foyt.
Legends of Racing: A.J. Foyt will debut on Wednesday night, July 19, at 7 p.m. ET, exclusively on FloRacing.
Foyt is a no-nonsense individual who truly did it his way throughout his life. He's a race-drivin', two-fisted Texas man. He's an American original. He's the one-and-only A.J. Foyt.
The story of Foyt takes us on a journey from his humble beginnings on the dusty fairgrounds tracks of his native Texas all the way to the greatest achievements in auto racing history around the globe at Indianapolis, Daytona and Le Mans.
From reaching unprecedented heights in his racing career to the depths of despair in the hospital rooms just waiting to make his triumphant return, the life and times of SuperTex are chronicled.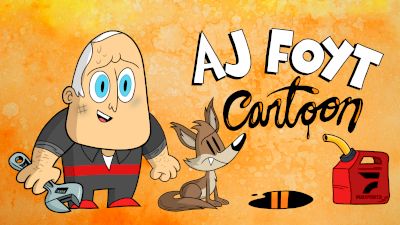 VIDEO: A.J. Foyt is the man with nine lives.
A FloSports Studios original, in association with the United States Auto Club (USAC), the second of many installments in the Legends of Racing series spotlights Foyt and his racing career, his relationship with his father and his seven decades of dedication to the sport of auto racing as a driver, team owner, and often, his own crew chief. This is quite true.
Featuring never before seen footage, in-depth interviews with family and racing personalities, plus unique first encounter stories, "Foyt" is the most in-depth feature ever produced on the individual the Associated Press named the co-Driver of the Century alongside his nemesis, Mario Andretti.
Personalities featured in the film include Robin Miller, racing legend Tony Stewart, A.J.'s son Larry Foyt, plus racing historian Pat Sullivan and USAC Media's Richie Murray, among many more.
Legends of Racing: A.J. Foyt will be available to watch on FloRacing through the FloSports app and online at www.FloRacing.com.
Furthermore, a USAC RaceAid fundraising event at USAC headquarters in Speedway, Indiana will be held next Wednesday, July 19, as Legends of Racing: A.J. Foyt will be premiered for three screenings. The three shows are scheduled for 10am, Noon and 2 p.m. Eastern. No RSVP is required.
Future installments of the Legends of Racing series on additional racing personalities will be announced in the coming months.