NHRA
Cameron Ferré Returns To NHRA Top Fuel Competition In Bristol
Cameron Ferré Returns To NHRA Top Fuel Competition In Bristol
Top Fuel Rising Star Cameron Ferre rejoins forces with Paton Racing in Bristol Motor Speedway this weekend at the NHRA Thunder Valley Nationals.
Jun 8, 2023
by Courtney Enders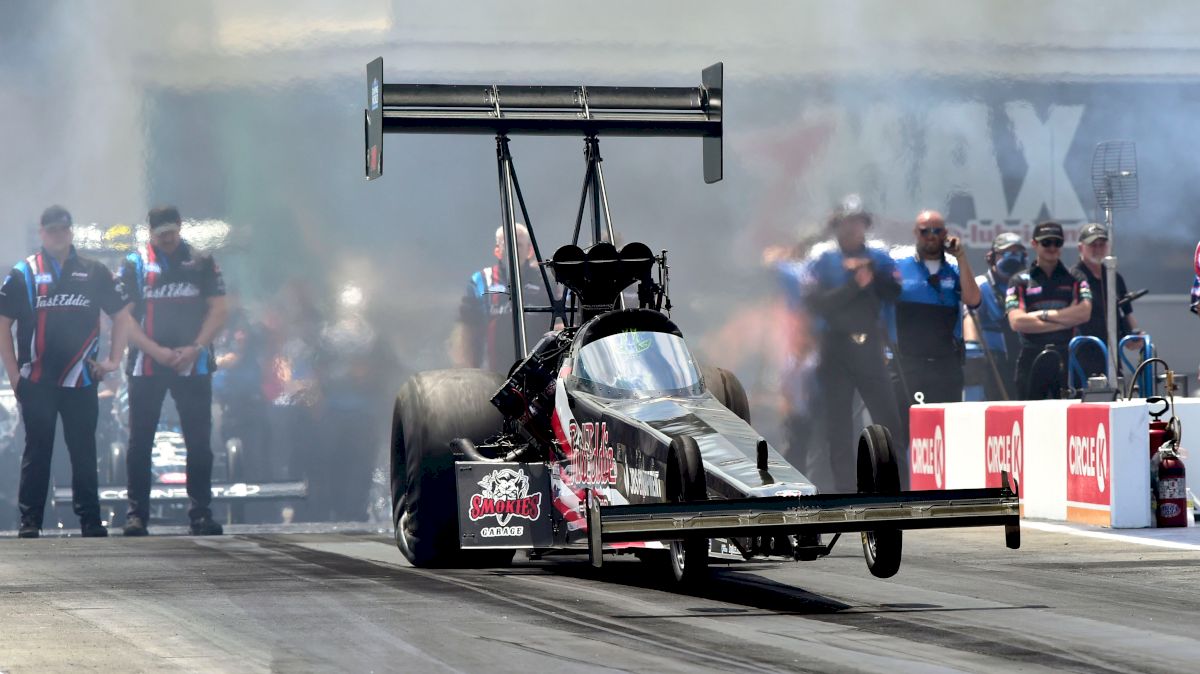 Cameron Ferre, one of NHRA's rising stars, will rejoin forces with Paton Racing and head to Bristol Motor Speedway this weekend, seeking Top Fuel success at the NHRA Thunder Valley Nationals. Ferre will be competing in his first event of 2023, after being sidelined due to loss of sponsorship funding at the beginning of the year.
"I have been working my butt off to get back out there, and I'm so grateful for Todd's phone call last week. He asked if I was busy this upcoming weekend and before he finished, I said I'm going to be if this conversation heads the way I hope it is." I know that the team had planned on competing in Bristol with Keith Murt behind the wheel, but Keith had something come up at the last minute, and I jumped at the chance to get back in the seat. Luckily, I have some great partners that are helping me get there too. Also, a big thanks to Keith for allowing me to get back behind the wheel and keep the Paton Racing team out there. It's been hard not being there I won't lie but I am for sure going to use this weekend as an opportunity to show what a great team this is and that we have all the pieces to be successful together when funding is there. I hope we can keep it rolling if corporate America is interested, I'm here to let them know I'm their guy. I'm not ready to give this racing deal up just yet, and I don't want to stop giving it my all until I'm out there on a full-time basis. I have started from the bottom of this sport, from Jr Dragsters to Super Comp and everything in between. Making it to Top Fuel as a first-generation drag racer in my family is something I'm proud of and I want to stay out here, however that may look in the future."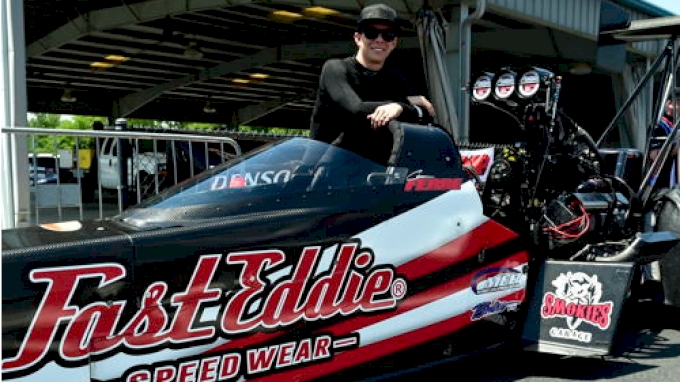 "Cameron is a great guy, and we are happy to have him back out here in our car. He deserves to be out here competing. He just needs an opportunity, and we are doing our best to help give him that, starting with this weekend. When Keith couldn't make it, Cam was my first call," said Paton.
Paton Racing and Cameron will be ready to hit the ground running when qualifying kicks off Friday evening. "We have a great car, tuner, team, and driver, and we're ready to let it show this weekend," said Todd with a smirk.
There is always some magic when this group gets together so don't be surprised if they turn some heads this weekend. The last two times Cameron was behind the wheel of the Paton family's Top Fuel dragster, he turned in a semi-final and runner-up finish, while also recording his career-best speed and elapsed time.
Paton Racing and Cameron Ferre would like to thank Performance Data Systems, JBS Equipment, Addnall Supplements, Murtco, Fast Eddie Speedwear, Choko Motorsports, Ultimate Design, and 3FP Sensors for making the event possible.
Qualifying kicks off Friday at 5PM and coverage can be found on the FS1 television network. Please check local listings for times.
For more information on Cameron Ferre please log on to: Instagram: @cameronferre Youtube:@ferremotorsports Facebook: @Cameronferre
For more information on Paton Racing please log on to: www.patonracing.com