2023 ARCA Menards Series West at Portland International Raceway
NASCAR Xfinity Series Drivers Headline ARCA Field At Portland
NASCAR Xfinity Series Drivers Headline ARCA Field At Portland
NASCAR Xfinity Series drivers seeking extra seat time on the Portland International Raceway will be competing with the ARCA Menards Series West this weekend
May 30, 2023
by NASCAR Roots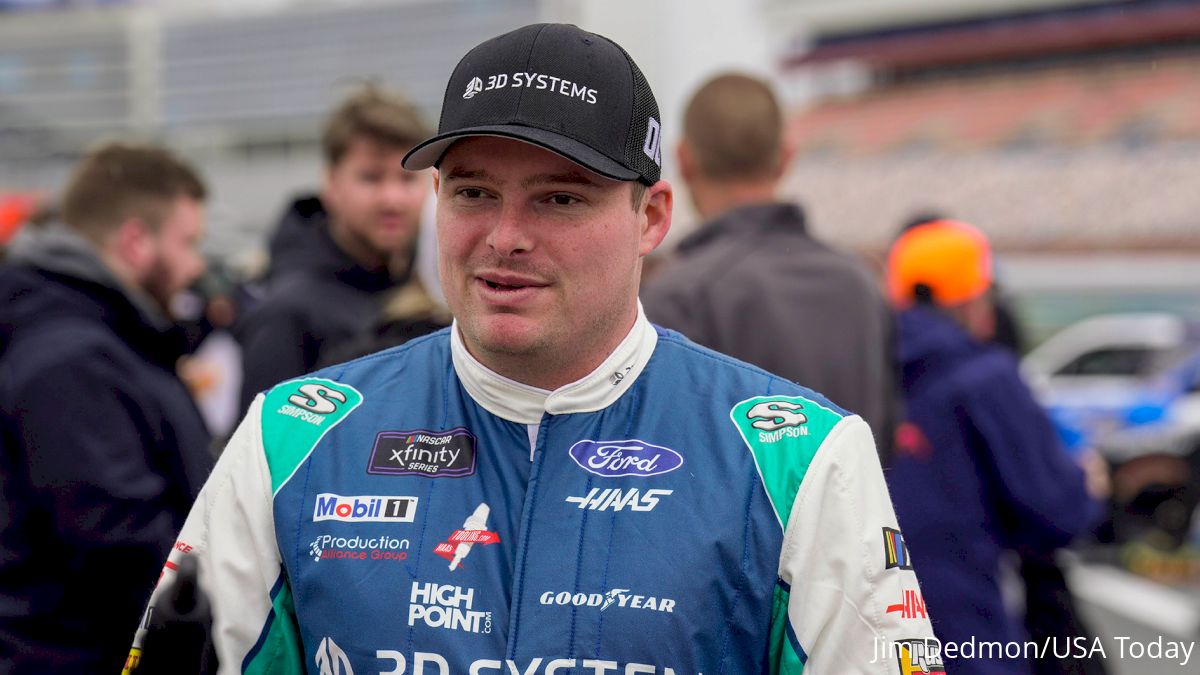 It's time to turn left and right as the ARCA Menards Series West heads to Portland International Raceway this Friday evening for the running of the Portland 112.
It's the first of two consecutive weeks of road-course racing for stars of the West Series, with Friday's event also serving as Round 4 of the 2023 ARCA Menards Series West season.
The Portland 112 will be the ninth time the ARCA Menards Series West has visited 1.967-mile road course located in Portland, Oregon. NASCAR Hall of Famer Hershel McGriff claimed the first West Series event held at the track in 1986. The series returned in 2009, with Jim Inglebright, Patrick Long, Luis Martinez Jr. and Greg Pursley earning victories.
Another long layoff followed before the series returned again in 2021, with current NASCAR Craftsman Truck Series star Taylor Gray visiting Victory Lane. Last year, eventual West Series champion Jake Drew swept a pair of races at Portland International Raceway.
Portland 112 at Portland International Raceway
WHAT TO WATCH FOR:
With the ARCA Menards Series West sharing the garage with the NASCAR Xfinity Series this weekend at Portland International Raceway, a handful of Xfinity Series regulars are set to double-dip with the West Series during the Portland 112.
They're headlined by Stewart-Haas Racing's Cole Custer and Riley Herbst. Custer is slated to pilot a second entry out of the High Point Racing stable alongside regular driver Trevor Huddleston, while Herbst will drive an entry fielded by Jerry Pitts. It will be Custer's first ARCA platform start since 2017, and Herbst returns to ARCA competition for the first time since 2021.
Also slated to join the West Series field at Portland International Raceway are Kyle Sieg and Parker Retzlaff. Sieg will wheel the No. 46 for Lowden-Jackson Motorsports while Retzlaff is scheduled to drive the No. 02 for Young's Motorsports.
Sean Hingorani will look to earn his third consecutive West Series triumph behind the wheel of the No. 15 for Venturini Motorsports. Series regulars Landen Lewis, Tyler Reif and Tanner Reif look to stop Hingorani's momentum in its tracks at Portland.
William Sawalich makes his return to the West Series after his debut at Phoenix Raceway earlier this year, and road-racing expert Dale Quarterley is also back in action after last competing on the ARCA platform at Daytona International Speedway in February.
Three drivers will be making their West Series debuts during the Portland 112. Caleb Shrader and Eric Johnson Jr. will pilot entries out of the Bill McAnally Racing stable, and Roxali Kamper will make her series debut in the No. 39 Chevrolet for Tuttle-Kamper Racing.
Other notables include the Todd Souza, Bradley Erickson, Kyle Keller and Takuma Koga, among others.
The complete entry list for Friday's Portland 112 will be available later this week.
RACE FACTS:
RACE Portland 112
PLACE Portland International Raceway
DATE Friday, June 2, 2023
TIME 5 p.m. PT / 8 p.m. ET
TV CHANNEL/LIVE STREAM FloRacing
RADIO ARCARacing.com
TRACK LAYOUT 12-turn, 1.967-mile road course
LAPS 57
EVENT SCHEDULE Friday, June 2: Final Practice from 11:35 a.m. – 12:35 p.m. PT…General Tire Pole Award Qualifying (Timed Session) from 3:10 – 3:30 p.m. PT…Portland 112 (57 Laps/112 Miles) at 5 p.m. PT
CREW CHIEF HANDOUT: The starting field for the Portland 112 is limited to 22 starters plus provisionals. This event will run under the 2023 ARCA Menards Series West rules, procedures, regulations, and specifications.
QUALIFYING: Starting position will be set by each car's fastest recorded lap per the Timed Session qualifying procedure, plus provisionals.
RACE PIT STOP: There will be a scheduled caution at or near Lap 28. Pitting during any caution period in this event will be for adding fuel, making repairs and adjustments only, no tires can be changed unless approved by ARCA Officials. Positions will not be gained or lost among those pitting on the same lap unless penalty or going a lap down on pit road. All cars will be required to make at least one pit stop prior to last 10 laps of race. (Learn about all of ARCA's pit stop procedures here.)
The maximum tire allotment available for this event is as follows: Per ARCA Rulebook, maximum tire usage for this event (purchased plus from-home tires) is eight (8). Maximum number of tires allowed in pit box for use in race = two (2) for emergency use only.