2023 75th Annual Little 500 at Anderson Speedway
Starting Lineup For 75th Annual Little 500 at Anderson Speedway
Starting Lineup For 75th Annual Little 500 at Anderson Speedway
The starting lineup has been set for the 75th Annual Little 500 at Anderson Speedway.
May 26, 2023
by Brandon Paul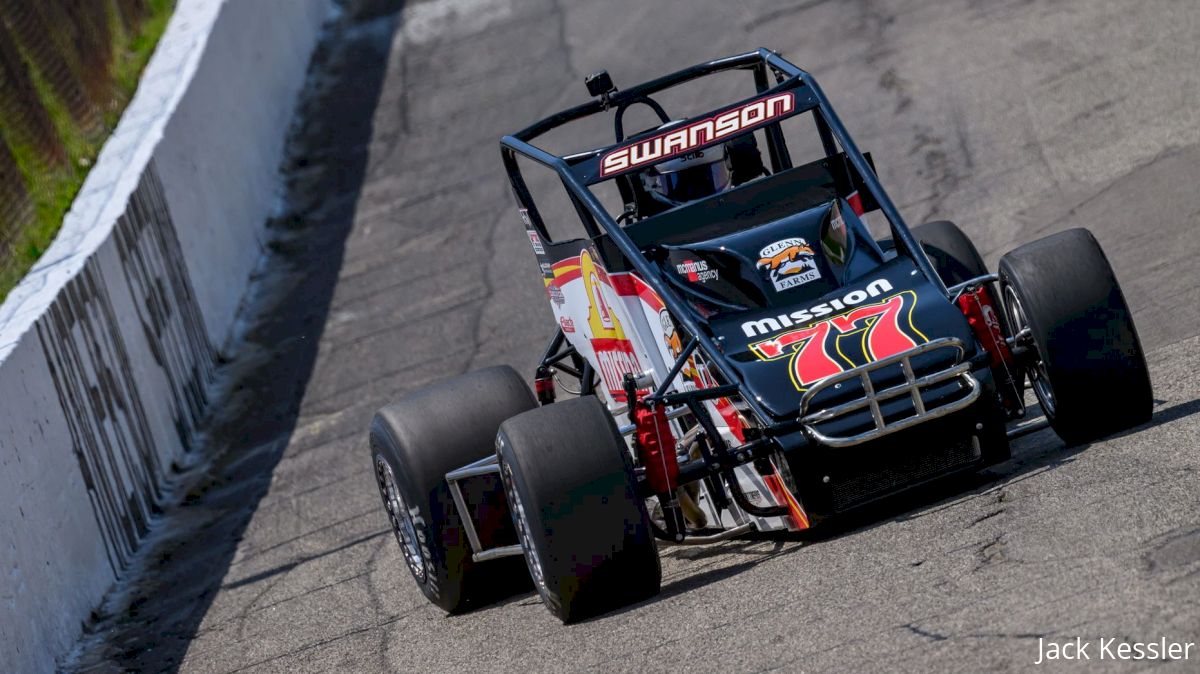 Following two days of qualifying at Anderson Speedway, the starting lineup has been set for the 75th Annual Little 500 on Saturday night.
A field of 40 drivers attempted to qualify for the race, with only 33 of those drivers qualifying for the 500-lap main event. The first round of qualifying (Pole Day) was held Thursday and the remainder of the field was set Friday during the traditional "Bump Day."
Kody Swanson, a three-time winner of the race, claimed his fourth career Little 500 pole award. Tyler Roahrig, the two-time defending race winner, qualified second.
The 33 drivers who qualified for the race will line up in 11 rows of three and take the green flag at approximately 8 p.m. ET on Saturday. Pre-race festivities are slated to start at 7 p.m. ET.
All cars will be required to make two mandatory pit stops during the 500-lap race. One stop must be made before Lap 251 and the other stop may be made at any time at the discretion of the owner or driver.
Fans unable to make it out to Anderson Speedway will be able to watch one of the most unique races in motorsports live on FloRacing. If you're not already a FloRacing subscriber, click here to sign up today.
2023 Little 500 Starting Lineup
| | | |
| --- | --- | --- |
| Position | No. | Driver |
| 1 | 77 | Kody Swanson |
| 2 | 56 | Tyler Roahrig |
| 3 | 29 | Jake Trainor |
| 4 | 47BC | Emerson Axsom |
| 5 | 5 | C.J. Leary |
| 6 | 80 | Billy Wease |
| 7 | 20 | Shane Hollingsworth |
| 8 | 51 | Logan Seavey |
| 9 | 67 | Kyle O'Gara |
| 10 | 31 | Derek Bischak |
| 11 | 10 | Chris Neuenschwander |
| 12 | 7 | Caleb Armstrong |
| 13 | 22A | Bobby Santos III |
| 14 | 26 | Tanner Swanson |
| 15 | 1 | Dakoda Armstrong |
| 16 | 27 | Brian Gerster |
| 17 | 51 | Jacob Wilson |
| 18 | 27R | Isaac Chapple |
| 19 | 18 | Travis Welpott |
| 20 | 69 | Brady Bacon |
| 21 | 14 | Davey Hamilton Jr. |
| 22 | 71 | Brian Vaughn |
| 23 | 99 | Dalton Armstrong |
| 24 | 14 | Aaron Willison |
| 25 | 24 | Shawn Bonar |
| 26 | 64 | Jacob McElfresh |
| 27 | 18 | L.J. Grimm |
| 28 | 118 | Scott Evans |
| 29 | 74 | Tony Main |
| 30 | 6G | Bryan Gossel |
| 31 | 53 | Justin Harper |
| 32 | 14 | Doug Fitzwater |
| 33 | 3F | Geoff Ensign |