2023 High Limit Sprint Series at Wayne County Speedway
Largest High Limit Sprint Car Field Ever Expected At Wayne County Speedway
Largest High Limit Sprint Car Field Ever Expected At Wayne County Speedway
The largest High Limit Sprint Car Series field to date is expected Tuesday at Wayne County Speedway in Orrville, Ohio.
May 15, 2023
by Kyle McFadden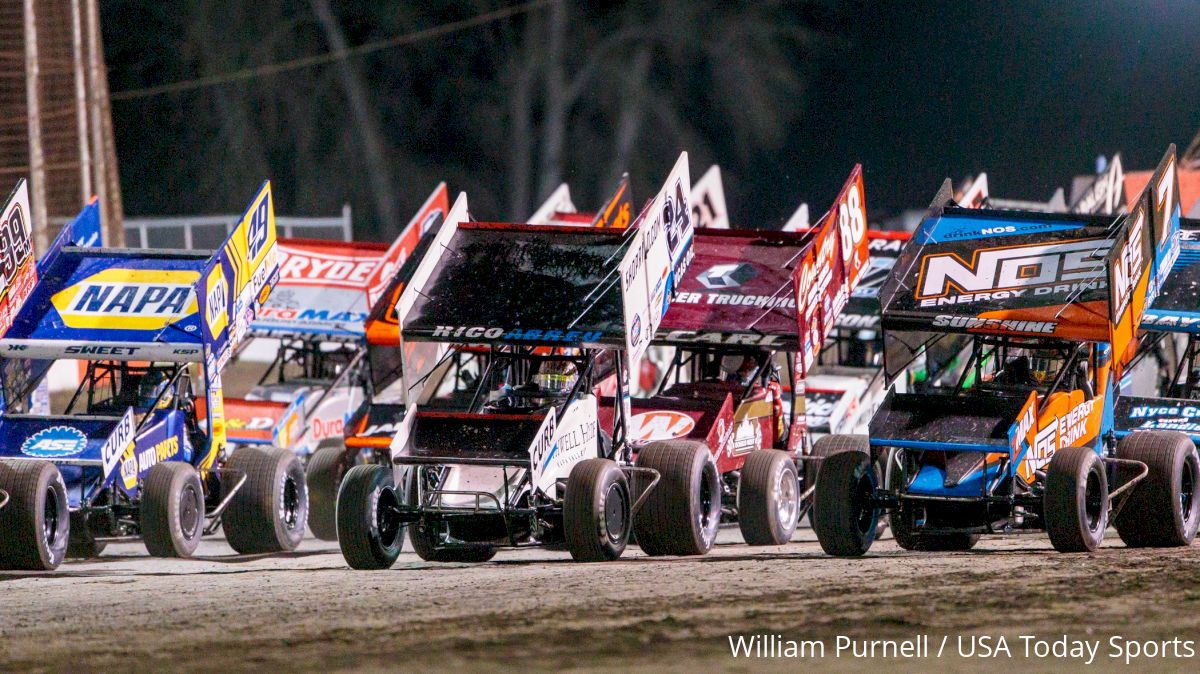 The third installment of the inaugural High Limit Sprint Car Series season on Tuesday, May 16 at Wayne County Speedway in Orrville, Ohio, is shaping to be another dandy of an event, especially with better spring weather ahead.
High Limit officials released its largest prospective entry list to date at 59 drivers on Monday morning as the deep field of competitors vie for the $32,023 top prize. The tour's 25 full-time drivers, better know as the High Rollers, make up more than half of Tuesday's roster.
No name will be more popular among the Wayne County faithful than Wooster, Ohio's Sheldon Haudenschild, the World of Outlaws Sprint Car Series driver who has his popular surname behind the race formally titled Sheldon Haudenschild's Buckeye Brawl.
Haudenschild's NOS Energy drink teammate and NASCAR Cup Series driver Ricky Stenhouse Jr. will be partaking in his second High Limit of the season, too.
VIDEO: Kyle Larson and Brad Sweet preview the race at Wayne County on this week's High Limit Room podcast.
Series promoter Kyle Larson and Tyler Courtney — two-time champion of the Tezos All Star Circuit of Champions — are tied atop the series standings at 180 points apiece. Anthony Macri, High Limit's second-round victor at 34 Raceway in West Burlington, Iowa, is one point behind the series lead.
Macri's Pennsylvania Posse counterparts, Brent Marks and Danny Dietrich, are on Tuesday's roster as well.
Former USAC champions entered for the race at Wayne County include two-time defending four-time USAC National Sprint Car champion Brady Bacon and three-time USAC National champion Chris Windom.
After recently parting ways with CMS Racing, two-time USAC National Midget champion Buddy Kofoid's ride is expected to be in attendance though his ride is listed as TBA as of Monday morning.
Cory Eliason, CMS Racing's new driver, is also on a preentry list that features Aaron Reutzel, Brian Brown, Hunter Schuerenberg, Jake Swanson, James McFadden, Justin Peck and Rico Abreu. Swanson is aboard Alex Bowman's No. 55 as Bowman is on the mend with a fractured vertebrae suffered in last month's High Limit race at 34 Raceway.
Parker Price-Miller, who recently departed McCandless Racing, is subbing in the Rudeen Racing's familiar No. 26 as Zeb Wise recovers from a recent crash at Eldora Speedway in Rossburg, Ohio. Former World of Outlaws driver Kraig Kinser returns at the wheel of Jim Muth's No. 101 machine, too.
The complete entry list for Tuesday night's High Limit Sprint Car Series race at Wayne County can be viewed below.
Fans unable to attend the race in person will be able to watch live on FloRacing. If you're not already a FloRacing subscriber, click here to sign up today.
High Limit Sprint Car Series At Wayne County Entry List
*Prospective Entries Only*
| | |
| --- | --- |
| Car # | Driver |
| 1 | Justin Henderson |
| 2 | Ricky Peterson |
| 2MD | Conner Morrell |
| 3J | Dusty Zomer |
| 3J | Trey Jacobs |
| 4 | Chris Windom |
| 4* | Tyler Street |
| 5 | Ryan Timms |
| 6 | Frank Rodgers |
| 7 | Troy Kingan |
| 7BC | Tyler Courtney |
| 7DK | Dylan Kingan |
| 8 | Aaron Reutzel |
| 9 | Chase Randall |
| 10 | Paulie Colagiovanni |
| 11 | Cory Eliason |
| 13 | Justin Peck |
| 15H | Sam Hafertepe Jr. |
| 16 | Danny Mumaw |
| 17 | Sheldon Haudenschild |
| 17B | Bill Balog |
| 17S | Ricky Stenhouse Jr. |
| 19 | Brent Marks |
| 19P | Sean Rayhall |
| 20B | Cody Bova |
| 20 | Danial Burkhart |
| 21 | Brian Brown |
| 21 | Brady Bacon |
| 22 | Riley Goodno |
| 22 | Brandon Spithaler |
| 23 | Zeth Sabo |
| 24 | Rico Abreu |
| 24D | Danny Sams III |
| 25R | Jordan Ryan |
| 26 | Parker Price-Miller |
| 29 | Sye Lynch |
| 29 | Cole Macedo |
| 32 | Bryce Lucious |
| 33W | Cap Henry |
| 38 | Leyton Wagner |
| 38K | Chris Myers |
| 39M | Anthony Macri |
| 39 | Justin Sanders |
| 48 | Danny Dietrich |
| 49X | Cale Thomas |
| 52 | Blake Hahn |
| 55 | Hunter Schuerenberg |
| 55B | Jake Swanson |
| 57 | Kyle Larson |
| 68G | Tyler Gunn |
| 70M | Henry Malcuit |
| 70 | Scotty Thiel |
| 71 | Buddy Kofoid |
| 81 | Lee Jacobs |
| 83 | James McFadden |
| 97 | JJ Hickle |
| 99 | Skylar Gee |
| 101 | Kraig Kinser |
| 187 | Tyler Wiles |