2023 High Limit Sprint Series at Lakeside Speedway
Hunter Schuerenberg Adds Name To High Limit Sprint Car Roster
Hunter Schuerenberg Adds Name To High Limit Sprint Car Roster
The High Limit Sprint Car Series roster continues to grow as Hunter Schuerenberg becomes the latest to commit to the 11-race series on FloRacing.
Mar 21, 2023
by Tyler Burnett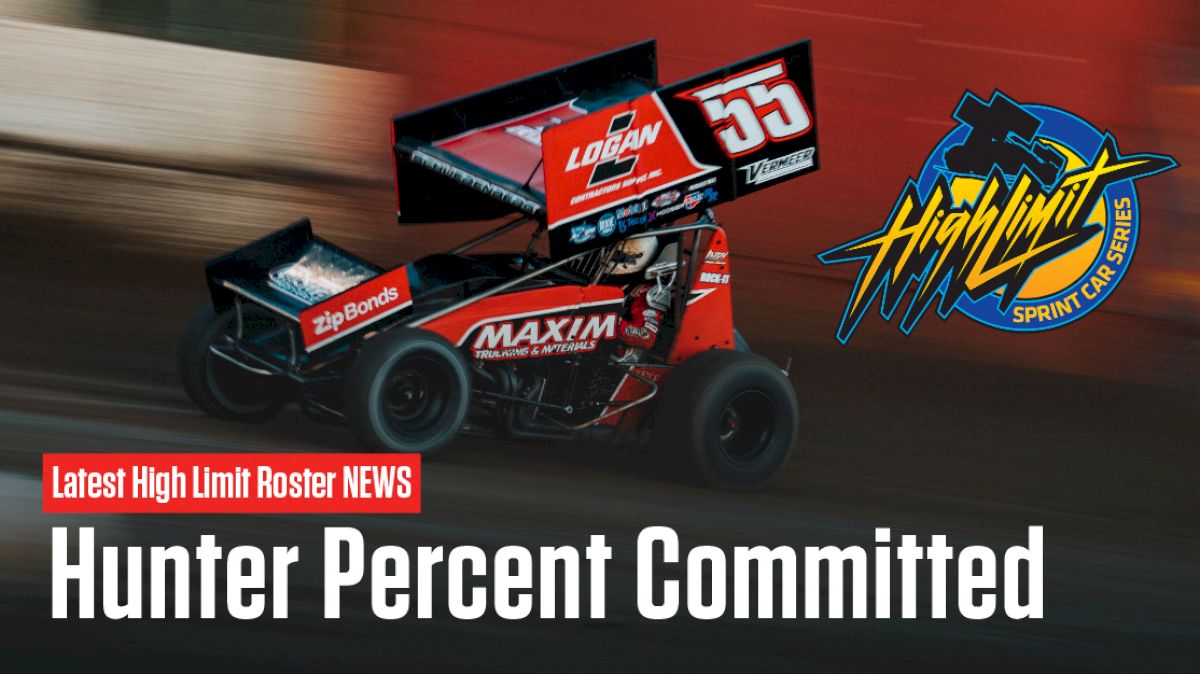 We continue to find answers about what the driver roster will look like for the inaugural High Limit Sprint Car Series season. The latest addition to the roster is another Tezos All Star Circuit of Champions driver. It was announced on Monday that Hunter Schuerenberg was one of the first four drivers to officially sign an agreement to chase the entire High Limit Sprint Car Series schedule.
"I think anytime we can add good paying shows and a new series is healthy for our sport." Schuerenberg told FloRacing. "I hope they do well and continue to grow it."
The first four High Rollers have officially signed!

✍🏼 𝟏𝟏 @MichaelKofoid (@CMSRacing11)
✍🏼 𝟓𝟓 @HunterPercent (@TonyVermeer1)
✍🏼 𝟓𝟕 @KyleLarsonRacin (@Paul_Silva57)
✍🏼 𝟕𝟏 @Cory_Eliason (@IndyRaceParts)

A full roster will be released following agreement deadline on 4/1. pic.twitter.com/EARmzxCk0i

— High Limit Racing (@HighLimitRacing) March 20, 2023
Now, you might be asking, how can they do it? How are Schuerenberg, Tyler Courtney, Justin Peck and other drivers running full-time with the Tezos All Stars traveling from the High Limit race at Grandview Speedway on July 25 to Benton Speedway in Missouri the following day for an All Stars race? How are they going to drive 940 miles and make it in time to compete the following day? Well, the answer is simple, at least according to Schuerenberg.
"We are going to have two separate tow rigs." Hunter said. "One for Grandview and one for Benton, Missouri. We're going to run Grandview and then fly from there to Benton."
Simple enough, right? This could ultimately be the solution for other teams to navigate the only hang-up on the Tezos All Star Circuit of Champions schedule that would stop their top teams from cashing in on the High Limit point fund.
Schuerenberg joins Kyle Larson, Buddy Kofoid and Cory Eliason on the list of confirmed drivers that have now signed agreements. There are many drivers that have verbally committed, including the latest World of Outlaws winner Rico Abreu, two-time All Stars champion Tyler Courtney, PA Posse standouts Danny Dietrich, Brent Marks and Anthony Macri, along with Justin Peck and Chase Randall.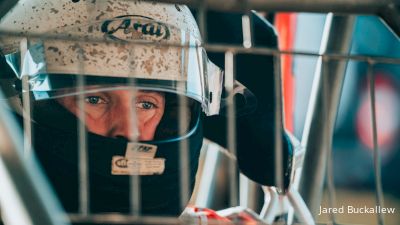 Hunter chats with FloRacing in Florida ahead of 2023 season
High Limit Racing hopes to release a final roster at the beginning of April before the series kicks off at Lakeside Speedway with a $50,000-to-win race on April 11.
2023 High Limit Sprint Car Schedule
| | | |
| --- | --- | --- |
| Date | Track | Purse |
| April 11 | Lakeside Speedway | $50,000 to win |
| April 25 | 34 Raceway | $23,023 to win |
| May 2 | Kokomo Speedway | $23,023 to win |
| May 16 | Wayne County Speedway | $23,023 to win |
| May 31 | Tri-City Speedway | $23,023 to win |
| June 6 | Eagle Raceway | $23,023 to win |
| July 25 | Grandview Speedway | $23,023 to win |
| August 15 | Huset's Speedway | $23,023 to win |
| September 26 | Lernerville Speedway | $50,000 to win |
| October 3 | Bridgeport Motorsports Park | $23,023 to win |
| October 10 | Lincoln Park Speedway | $23,023 to win |