2023 USAC Kokomo Grand Prix at Kokomo Speedway
Chance Crum And Rudeen Racing Set For USAC Midget Season
Chance Crum And Rudeen Racing Set For USAC Midget Season
Chance Crum is going full-time USAC Midget Racing with Rudeen Racing.
Mar 17, 2023
by FloRacing Staff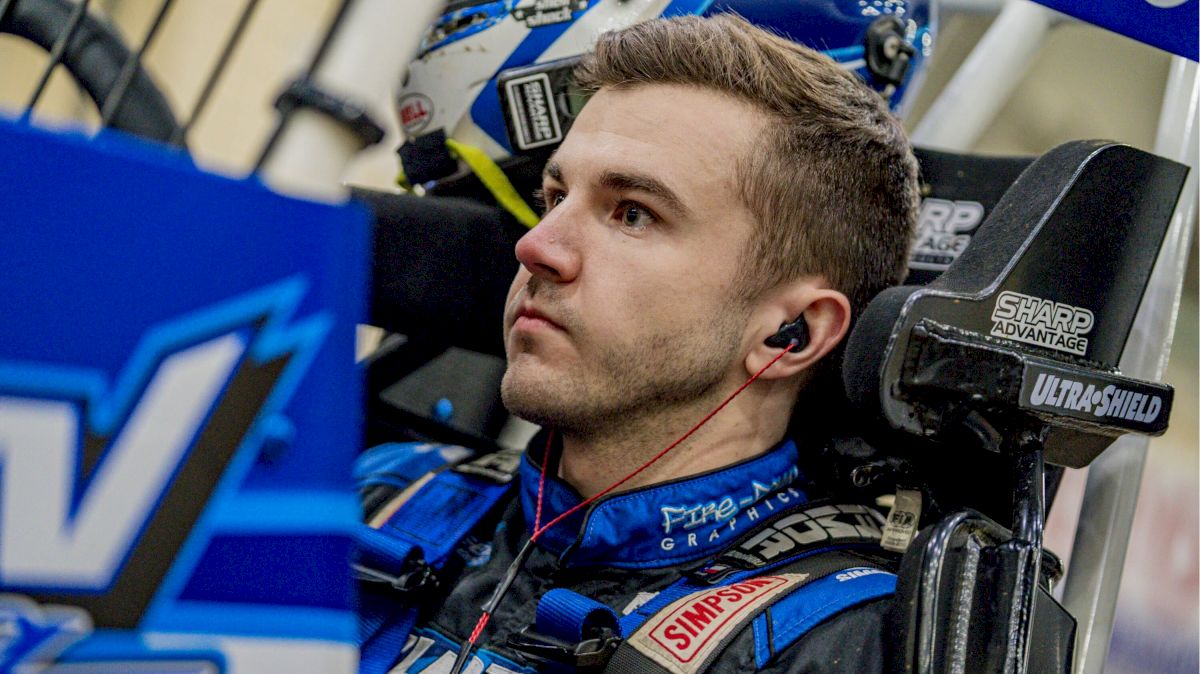 It wasn't all that long ago that Chance Crum was a kid sitting in the stands cheering on the Rudeen Racing team's sprint car at a Washington state dirt track.
All these years later, the 25-year-old Snohomish, Wash. native finds himself in the dream seat for Rudeen, and the pairing will chase the full USAC NOS Energy Drink Midget National Championship schedule for the first time in 2023.
This coming year marks Crum and Rudeen's third season together with the midget operation. Crum grabbed a trio of USAC Regional Midget victories for the team in 2021 while dabbling with the National Midget division. But in 2022, he stepped his game up immensely, nearly scoring a pair of wins at Indiana's Bloomington Speedway and California's Placerville Speedway where he finished as the runner-up in both instances.
Whereas Crum competed in roughly a third of the USAC National Midget slate in 2021 and two-thirds in 2022, this season brings on the entire slate and Crum is eager to take on the opportunity to chase after not only his first series feature victory, but also the championship.
"For the last couple of years, I feel like we've made a lot of progress as we continue to learn and improve," Crum noted. "This year, being able to do the whole thing is such a great opportunity to do some more learning by going up against the best in the business. It's tough, but it's the best way to learn and we're excited to give it our best shot."
The improvement in the statistics department portrays only part of the story, but the strides in the team's program can be viewed by the eye-test. It started with getting more comfortable in the seat while accruing more laps, then transformed into being a bit more assertive on the track. Now, the task involves putting an entire night together from start to finish and also to be able to do it on a regular basis. It's all part of the process for Crum as he continues to make his rise up the leaderboard along with father and crew chief, Kevin, along with his brother and crewman Hunter – a true family team.
"I think the biggest thing is consistency and that's something we're going to continue to try and work on, just putting a whole night together," Crum explained. "We've had some good highlights with a quick time, good heat race runs and some good feature finishes, but going to all these different racetracks was tough the first year, and last year, we were still going to a lot of new racetracks we'd never been to before. My dad and I work really well together, and we've been having a lot of fun trying to figure it all out, but it takes a lot. I think it started to show last year as we got to race a little bit more, and I'm excited to be able to continue on that progress this year."
The next step is putting himself into USAC National Midget victory lane for the first time. At Bloomington's Indiana Midget Week round in 2022, Crum led 24 of the 30 laps in a fantastic duel between he and two-time series champ Buddy Kofoid. During the Hangtown 100 late in the season at Placerville, Crum found himself right on the rear bumper of Kofoid in the closing laps.
"As a driver, I've been working on racing more aggressively," Crum pointed out. "That's one of the biggest things in racing in general at this level and also just in midget racing. That's just part of it and you've got to be able to attack. When it comes to super slick tracks and longer features, that's more our style, so I've been pushing myself to get better on all kinds of other conditions whether it's a hooked up rough track or vice versa."
A 2020 University of Washington graduate in the field of Interactive Media Design, Crum is a third generation racer, having accumulated numerous victories and championships ranging from Quarter Midgets to 600s, 1200s, Focus Midgets, Sprint Cars and full-size Midgets. Crum's goal has long been a chance to become a full-time racer, which the Rudeen family has provided him the opportunity to do, full-time on the USAC Midget tour all while sharing a common northwest bond.
"I've been a fan of the Rudeen racing team since I was a little kid growing up in the northwest and watching sprint cars," Crum reminisced. "Then, a few years ago, I got to meet Kevin (Rudeen) at Skagit Speedway, and we got to talking a little bit. Soon, there was an opportunity with their midget team, and they were looking for a driver. He gave me a call and that happened to be the same time I was moving to the Midwest after getting a job opportunity with CSI (Competition Suspension, Inc.) and it all just seemed to fit together super well.
It happened to be the right timing, so we made it happen and I'm very fortunate to be with those guys," Crum continued. "Kevin and Monika Rudeen have given me an awesome opportunity to come out and race and learn, which is the biggest thing. We started the first year with no pressure, just trying to make progress, getting laps and experience. They've stuck with me ever since. It's been great and I love racing for them."
Furthermore, Rudeen Racing has added a sprint car for Crum to compete with in 2023. Crum and the team plan to compete at local Indiana events that don't conflict with the midget schedule with an estimated 15 races on the docket thus far with possibly a couple USAC AMSOIL Sprint Car National Championship events to come later in the year.
Crum and Rudeen begin their 2023 USAC National Midget quest on April 21-22 at Indiana's Kokomo Speedway for the Kokomo Grand Prix.