NASCAR On Dirt
Kyle Larson Tells NASCAR World How Good Jonathan Davenport Is
Kyle Larson Tells NASCAR World How Good Jonathan Davenport Is
Kyle Larson reacts to Jonathan Davenport getting the opportunity to make his NASCAR Cup Series debut in April at Bristol Motor Speedway.
Mar 12, 2023
by Tyler Burnett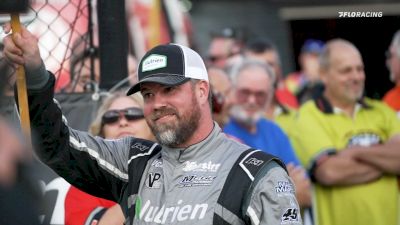 Kyle Larson has been chasing Jonathan Davenport at dirt tracks around America for nearly three years now. And soon, the two drivers will race together in the NASCAR Cup Series at Bristol Motor Speedway.
It was announced last week that Davenport, Dirt Late Model racing's two million dollar man, will drive for Kaulig Racing in the Food City Dirt Race on April 9.
Speaking to the media at Phoenix Raceway, Larson shared his excitement for Davenport's NASCAR Cup Series debut.
"I race him all the time and I get beat by him. And I have very similar equipment to him and set ups." Larson said. "Typically I think I can get in anyone's car and go faster than them, and I can't go as fast as Jonathan does."
#NASCAR … Dirt Late Model racer Jonathan Davenport will race at Bristol next month. Let Kyle Larson explain just how good of a driver Davenport is. pic.twitter.com/lsfFkmrW1d

— Dustin Long (@dustinlong) March 11, 2023
Davenport won the Eldora Million this past season at Eldora Speedway, which was just a portion of his winnings that grew over $2 million large in 2022. Davenport also won his fifth career World 100 at Eldora and the Knoxville Late Model Nationals, giving him a season that will go down as one of the most historic seasons in Dirt Late Model racing.
"I've got a ton of respect for him. He is really good and is the bar for sure right now when it comes to Dirt Late Model racing," Larson commented. "I hope he does really well because it will show just how good dirt racers are. It will show dirt racers are extremely talented."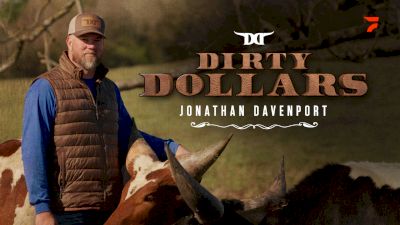 TRAILER: FloSports will soon be releasing a film, "Dirty Dollars: Jonathan Davenport," a no-bull film about a no-bull racer.
Davenport, a native of Georgia, already has four wins to his credit this season. He began the season with three straight wins during the Wild West Shootout at Vado Speedway Park before picking up a Lucas Oil Late Model Dirt Series win at Bubba Raceway Park in February.
The driver known as "Superman" will be back in action this weekend during a Lucas Oil Late Model Dirt Series doubleheader at Atomic Speedway and Brownstown Speedway.