2023 CARS Tour at Southern National Motorsports Park
CARS Tour At Southern National: How To Watch And What To Expect
CARS Tour At Southern National: How To Watch And What To Expect
How to watch the 2023 CARS Tour season opener at Southern National Motorsports Park.
Mar 10, 2023
by Brandon Paul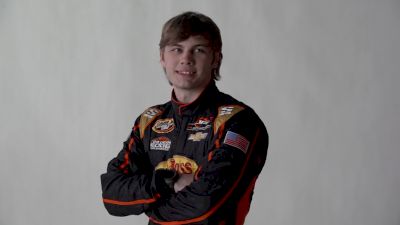 The 2023 CARS Tour season begins Saturday, March 11 at Southern National Motorsports Park. The Puryear Tank Lines 225 will feature a 125-lap race for Late Model Stock Cars and 100-lap race for Pro Late Models.
Saturday's race will be the first of 16 races for the CARS Tour Late Model Stock Cars and first of 13 races for the CARS Tour Pro Late Models in 2023.
The Puryear Tank Lines 225 will be the seventh CARS Tour Late Model Stock Car race held at Southern National Motorsports Park. It will be the first race for the Pro Late Model division at the 4/10-mile oval located in Kenly, North Carolina.
What Is The CARS Tour?
The Championship Auto Racing Series (CARS) is a Late Model touring series that competes at race tracks in North Carolina, Virginia and South Carolina.
The CARS Tour is currently owned by prominent motorsports figures Dale Earnhardt, Jr., Kevin Harvick, Jeff Burton and Justin Marks. Jack McNelly, the previous owner and founder, currently oversees operations and events.
Throughout its history, the series has been known by a variety of names including the USARacing Hooters Pro Cup, CARS Pro Cup Series, Rev-Oil Pro Cup Series and CARS X1-R Pro Cup Series. In 2014, the series transitioned to a two-division series with Late Model Stock Cars and Super Late Models. The Super Late Model division was discontinued in 2021 and replaced with Pro Late Models for the 2022 season.
Where To Watch The CARS Tour Live
The full CARS Tour schedule will be streamed live on FloRacing in 2023. This includes 10 combination events, six standalone CARS Late Model Stock Car events and three CARS Pro Late Model only events.
FloRacing is accessible online, as well as through the FloSports app on streaming platforms such as Roku and Apple TV. The FloSports mobile app can also be downloaded on your phone and other handheld devices.
Join FloRacing today to access the very best in motorsports coverage, including live events, exclusive on-demand content and one-of-a-kind documentaries. If you're not a FloRacing subscriber, click here to sign up today.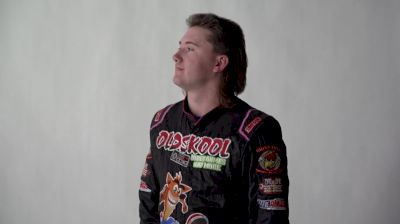 VIDEO: "Butterbean" Brenden Queen and his mullet were the stars of CARS Tour Media Day.
What To Expect At Southern National
With 17 degrees of banking in the turns, race fans should expect to see exciting racing on the Southern National Motorsports Park high-banks. An increased purse for the Late Model Stock Car portion of the event, which features a $12,000 winner's check, will create even more intensity for the competition.
In total, a field of more than 50 Late Models are expected to compete with the CARS Tour at Southern National. The latest entry list features the names of 33 Late Model Stock Car drivers and 23 Pro Late Model drivers.
The entry lists feature an interesting mixture of veterans and rising stars in the motorsports world. Deac McCaskill (2015 & 2016) and Brandon Pierce (2019) are the only drivers on the entry lists who have won CARS Tour races at Southern National.
CARS Tour Entry List For Southern National
LATE MODEL STOCK CAR ENTRY LIST
| | |
| --- | --- |
| 00 | Deac McCaskill |
| 03 | Ronnie Bassett, Jr. |
| 04 | Brenden Queen |
| 08 | Jody Measamer |
| 0 | Landon Pembleton |
| 1 | Andrew Grady |
| 2 | Brandon Pierce |
| 2w | Ryan Wilson |
| 4 | Dylon Wilson |
| 4F | Jonathan Findley |
| 6 | Bobby McCarty |
| 8 | Carson Kvapil |
| 8b | Chase Burrow |
| 8f | Tate Fogleman |
| 10 | Kaden Honeycutt |
| 14 | Jared Fryar |
| 15 | Ryan Millington |
| 16 | Chad McCumbee |
| 19 | Jessica Cann |
| 20 | Joshua Dickens |
| 22 | Cale Gale |
| 24 | Mason Diaz |
| 29 | Brian Obiedzenski |
| 32 | Zach Miracle |
| 42 | Carson Brown |
| 44 | Conner Jones |
| 55 | Isabella Robusto |
| 59 | Blake Lothian |
| 67 | Cameron Bolin |
| 77 | Connor Hall |
| 81 | Mini Tyrell |
| 95 | Jacob Heafner |
| 97A | Jason Kitzmiller |
PRO LATE MODEL ENTRY LIST
| | |
| --- | --- |
| 03 | Kyle Campbell |
| 5 | Zac Fowler |
| 5b | Gavan Boschele |
| 6 | George Phillips |
| 7 | Tristan McKee |
| 7c | Justin Crider |
| 7t | Tyler Church |
| 8 | Rusty Skewes |
| 9 | Ashton Higgins |
| 13 | Austin MacDonald |
| 15 | Brett Suggs |
| 19 | Bryan Kruczek |
| 24 | Carter Langley |
| 28 | Isabella Robusto |
| 29 | Logan Boyett |
| 43 | Nick Loden |
| 43H | Matt Horniman |
| 44 | Justin Whitaker |
| 48 | Jeff Batten |
| 49 | Luke Morey |
| 77 | Logan Jones |
| 81 | Katie Hettinger |
| 96 | Caden Kvapil |
CARS Tour 2023 Schedule
| | | |
| --- | --- | --- |
| Date | Track | Division |
| March 11 | Southern National Motorsports Park - Kenly, NC | LMSC/PLM |
| March 25 | Florence Motor Speedway - Florence, SC | LMSC |
| April 22 | Hickory Motor Speedway - Hickory, NC | LMSC/PLM |
| May 5 | Ace Speedway - Altamahaw, NC | LMSC/PLM |
| May 17 | North Wilkesboro Speedway - Wilkesboro, NC | LMSC/PLM |
| May 27 | Tri-County Motor Speedway - Granite Falls, NC | LMSC/PLM |
| June 3 | Langley Speedway - Hampton, VA | LMSC |
| June 10 | Dillon Motor Speedway - Dillon, SC | PLM |
| June 17 | Dominion Raceway - Thornburg, VA | LMSC |
| June 28 | Caraway Speedway - Sophia, NC | LMSC/PLM |
| July 8 | Wake County Speedway - Raleigh, NC | PLM |
| July 29 | Hickory Motor Speedway - Hickory, NC | LMSC/PLM |
| August 11 | Ace Speedway - Altamahaw, NC | LMSC |
| August 19 | Florence Motor Speedway - Florence, SC | PLM |
| August 26 | Wake County Speedway - Raleigh, NC | LMSC |
| September 9 | New River All American Speedway - Jacksonville, NC | LMSC |
| October 7 | South Boston Speedway - South Boston, VA | LMSC/PLM |
| October 21 | Tri-County Motor Speedway - Granite Falls, NC | LMSC/PLM |
| November 4 | Caraway Speedway - Sophia, NC | LMSC/PLM |