2023 CARS Tour at Southern National Motorsports Park
Meet The 2023 CARS Tour Announcers
Meet The 2023 CARS Tour Announcers
Eric Brennan and Blake McCandless will make up the broadcast booth for the 2023 CARS Tour season on FloRacing.
Mar 2, 2023
by FloRacing Staff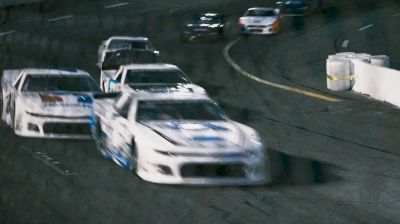 Seasoned broadcasters Blake McCandless and Eric Brennan have been tapped by the CARS Tour and FloRacing for booth announcing duties inside the 2023 CARS Tour race campaign.
McCandless, a 2017 graduate of Gardner-Webb University, began his broadcasting career by calling iRacing events in 2020 and serving as a color analyst for the NASCAR iRacing Pro Series and the eNASCAR Coca-Cola iRacing Series as well. McCandless has also been the track announcer at Ace Speedway and a pit spotter for select NASCAR on NBC race events.
"The CARS Tour features the best of what our sport has to offer in terms of engaging, competitive racing, and a ton of drivers that fans can truly identify with," the Raleigh, North Carolina native said. "I'm so grateful to Jack, Keeley, and the new ownership group at the CARS Tour for this opportunity."
Brennan, meanwhile, cut his teeth announcing up north at Wall Stadium Speedway, his home track in Wall Township, New Jersey. He took an early interest in racing while working alongside the World Karting Association (WKA) for a year before making the leap and moving south announcing for a variety of race series and tracks, including Bowman Gray, Charlotte Motor Speedway and zMax Dragway. Most recently, Brennan served as the voice of the SMART Modified Tour the last two seasons.
"This is an incredible opportunity, and I'm beyond excited to get to work with Blake and everyone who makes the CARS Tour so special," Brennan said. "There is so much noticeable energy and excitement as we approach the 2023 season, and it's an honor to be a part of it all, especially in this capacity."
For the 2023 season, all 19 race weeks split between the CARS Late Model Stock Car (LMSC) and Pro Late Model (PLM) divisions will be streamed live on FloRacing.
The first chapter of the CARS Tour's relationship with FloRacing will commence on March 11 when both divisions travel to Lucama, North Carolina for the season opener at Southern National Motorsports Park.