2023 World Series of Pro Mod
Everything You Need To Know About Drag Illustrated World Series of Pro Mod
Everything You Need To Know About Drag Illustrated World Series of Pro Mod
Pro Mod's richest event, the $100K-to-win Drag Illustrated World Series of Pro Mod, is set for March 3-5 at Florida's Bradenton Motorsports Park.
Feb 20, 2023
by Ainsley Jacobs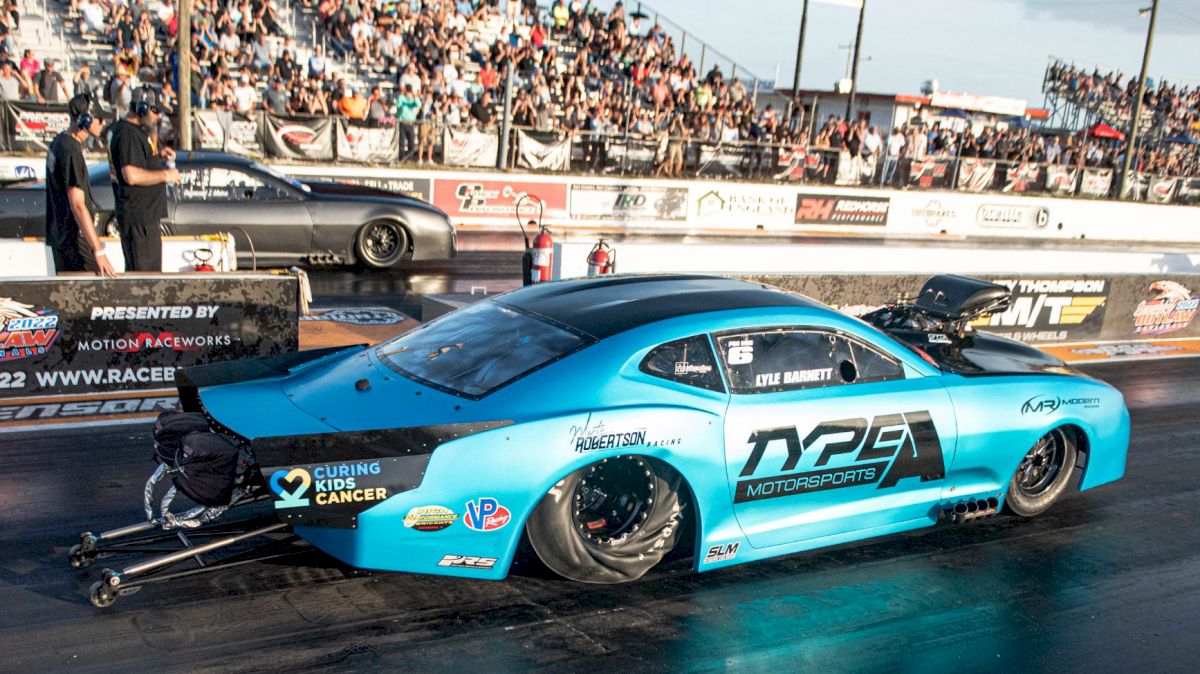 Pro Mod's biggest weekend in history is set to be even bigger as the Drag Illustrated World Series of Pro Mod raises the bar yet again with $100,000 on the line for the overall winner of the March 3-5, 2023, event at Florida's Bradenton Motorsports Park.
What Is The World Series Of Pro Mod?
The fastest cars and the best drivers have been hand-selected to attend the exclusive eighth-mile race at Bradenton Motorsports Park. An invitation-only entry list of the biggest names on the outlaw big tire scene include legends like Mark Micke, Todd Tutterow, Tommy Franklin, Frankie "Madman" Taylor, Jim Halsey, Melanie Salemi, Manny Buginga, Mark Woodruff, Lyle Barnett, Dean Marinis, Jason Lee, Rickie Smith, Ken Quartuccio, Mike Janis, Khalid Al Balooshi, Jose Gonzalez, and more.
Only 40 drivers will have the honor of racing over the three-day weekend, and only 32 of those drivers will qualify for the main field and a shot at the largest purse in Pro Mod history.
Where Can I Watch World Series Of Pro Mod?
Watch the Drag Illustrated World Series of Pro Mod from Bradenton Motorsports Park on FloRacing. SIGN UP HERE.
On Your TV: Now Available on Roku, Fire TV, Chromecast & Apple TV
Cast: Cast to your smart TV including Vizio, Samsung and LG TVs
On The Go: Download the FloSports app on iOS or Android
Live Stream Schedule
Friday LIVE at 11:45 a.m. EST
Saturday LIVE at 11:45 a.m. EST
Sunday LIVE at 10:30 a.m. EST
Event & Ticket Information
Official Event Name: Drag Illustrated World Series of Pro Mod
Event Dates: March 3-5, 2023
City: Bradenton, Florida
Track Name: Bradenton Motorsports Park
Track Website: http://raceBMP.com/
Track Phone Number: (941) 748-1320
Tickets: At the gate or https://tickets.thefoat.com/wsopm/2023+Drag+Illustrated+World+Series+of+Pro+Mod/tickets/id-iEatNF4BDu9A/
Prices:
General Admission, Single Day: $30
General Admission, Full Event: $80
VIP Spectator: $250
Event Pages: https://WorldSeriesOfProMod.com/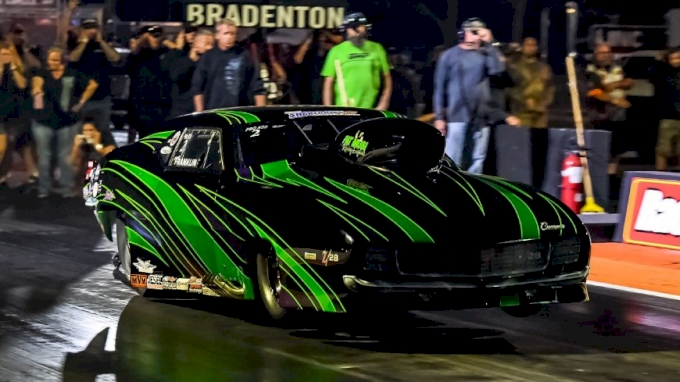 Schedule (All Times East Coast EST)
Friday, March 3
11:00 AM Gates Open
11:40 AM Time Trials Begin
3:00 PM Heads UP Qualifying Begins
Saturday, March 4
11:00 AM Gates Open
11:45 AM Time Trials Continue
3:00 PM Qualifying Continue
Sunday, March 5
10:00 AM Gates Open
10:30 AM Bracket Eliminations Begin
1:00 PM Heads Up Eliminations Begin
What Other Classes Are Racing?
It isn't just the Pro Mod racers getting in on the action, though, as additional classes such as the $25,000-to-win $hameless Racing Mountain Motor Pro Stock Invitational presented by Seminole Paving will pit 16 of the best MMPS drivers against one another for a chance at a rich pay day.
In between the no-holds-barred competition in Pro Modified and Mountain Motor Pro Stock, fans can watch the Factory Super Cars, Xtreme From Wheel Drive, Super Pro, and Top Dragster categories also contest the weekend's win.
Classes Being Run
Pro Modified
Mountain Motor Pro Stock
Factory Super Cars
Xtreme Front Wheel Drive
Super Pro
Top Dragster
World Series Of Pro Mod Winners
Past winners include Mike Bowman in 2017, Carl Stevens Jr. in 2018, Scotty Oksas in 2019, but it's anyone's guess who will score the ultimate Pro Mod title in 2023 as the field is stacked with the toughest competitors doorslammer drag racing has ever seen.