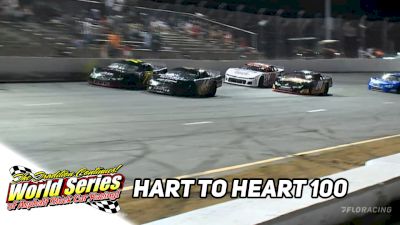 After a five-day sabbatical, Mother Nature made her grand return to the World Series of Asphalt Stock Car Racing at New Smyrna Speedway on Friday evening.
Shortly after the conclusion of the Hart to Heart 100, which served as the finale for the Pro Late Model division, rain descended upon New Smyrna, forcing track officials to cancel the rest of the evening's activities, including the prestigious Richie Evans Memorial 100.
From the moment the green flag waved, the Hart to Heart 100 belonged to Ryan Luza, who passed polesitter Conner Jones on Lap 4 and faced no pressure as he cruised to Victory Lane. The win for Luza was his second during the World Series of Asphalt this year, having previously triumphed on Wednesday.
Despite coming up short of a win, Jones' second place finish was enough for him to secure the Pro Late Model championship, which capped off a stellar week for him in the division that included two victories and no finishes outside the top five.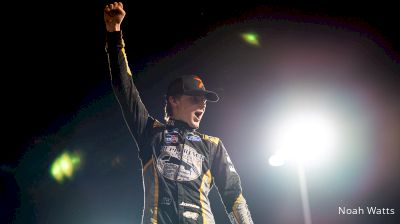 VIDEO: Conner Jones spoke to Matthew Dillner after winning the PLM championship.
Brent Crews and Hunter Wright enjoyed an intense battle to settle the third position, with Crews ultimately prevailing in the closing laps. The rest of the top-10 finishers were Eddie MacDonald, Dawson Sutton, Carson Brown, Katie Hettinger, Gus Dean and Isabella Robusto.
Although the Richie Evans Memorial 100 is not being rescheduled, results will still be counted based off qualifying times earlier in the day. With Matt Hirschman setting a fast lap of 17.545 seconds, he clinched his fourth World Series of Asphalt Modified title while quietly becoming the first driver to sweep the entire week in the division.
The final night of racing in the World Series of Asphalt will be headlined by the Orange Blossom 100 for Super Late Models. Florida Modifieds, Trucks, Mod Minis, Super Stocks and Bomber Bs are also on the docket.
FloRacing has coverage of the final night starting at 7:30 p.m. ET.