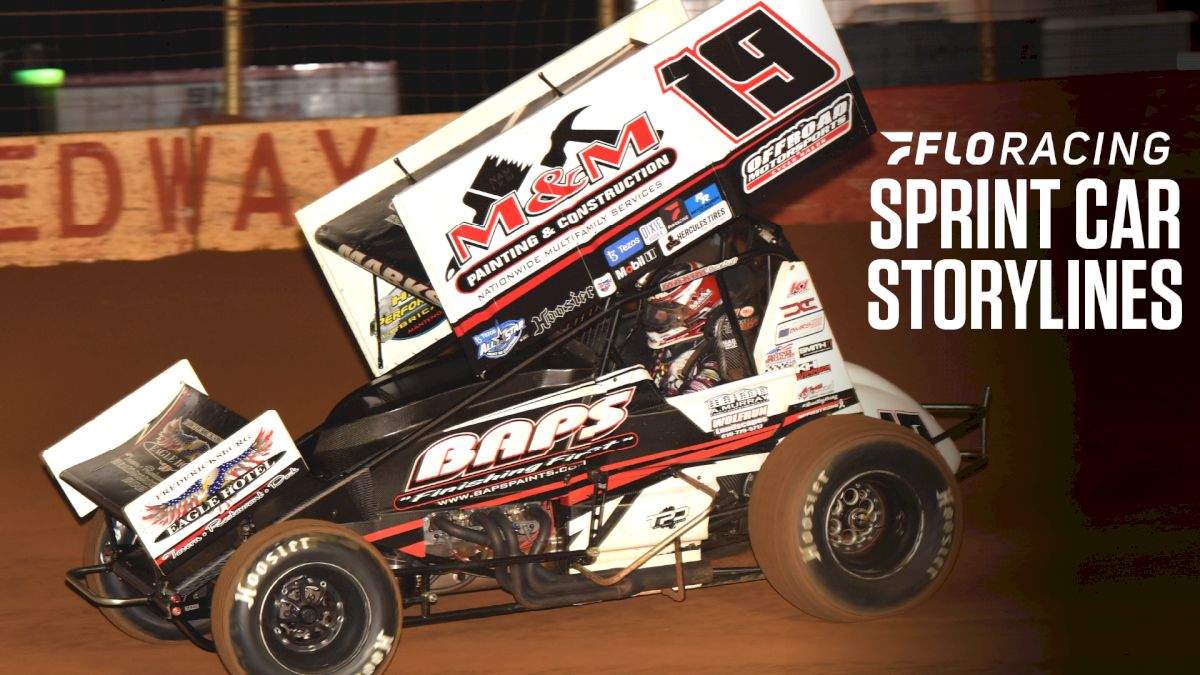 On the brink of another Winged Sprint Car season, FloRacing is taking a deep dive into the interesting landscape that features some of the greatest talent in the country. Here are FloRacing's biggest Sprint Car storylines to keep an eye on throughout the 2023 season.
More Money, Less Problems
The 2023 season is shaping up to be one of the richest seasons in the history of Sprint Car racing. While there will be more money on the line throughout the sport, much of the focus will be placed on July 12-13 at Eldora Speedway. For the first time, Sprint Car drivers will have a chance to race for $1 million in the Eldora Million.
In addition to the Eldora Million, both the World of Outlaws and Tezos All Star Circuit of Champions have made increases in purses throughout the year. The World of Outlaws will pay the season champion a minimum of $200,000 plus a potential $150,000 exclusivity bonus, while the Tezos All Star Circuit of Champions will host 21 races paying $10,000-to-win or more, with five of those races featuring winner's checks for over $22,000.
Add in the new High Limit Sprint Car Series promoted by Kyle Larson and Brad Sweet that will be paying big-money to win mid-week shows and Sprint Car drivers have dollar signs in their eyes entering the new season.
Can The Big Cat Make It 5?
Brad Sweet is chasing history with the World of Outlaws Sprint Cars. Already a four-time champion, Kasey Kahne Racing and driver Brad Sweet announced they are returning to the World of Outlaws to chase their fifth consecutive championship. Sweet currently holds the third most World of Outlaws championships in series history, sitting only behind 20-time champion Steve Kinser and 10-time champion Donny Schatz. Kinser won a record six straight championships from 1983-1988, and Sweet could tie that feat with championships in the next two seasons.
What's Next For Sunshine?
Will Tyler Courtney return to the Tezos All Star Circuit of Champions after back-to-back championships with Clauson-Marshall Racing? If he does, the former USAC National Sprint Car and Midget champion would be looking to three-peat. Courtney has taken to Winged Sprint Car racing in his first two years like a fish in water. Following an eight-win rookie season en route to the championship in 2021, Sunshine followed it up with seven wins and a second straight title in 2022.
VIDEO: Take a look back at Tyler Courtney's 2022 championship season with the Tezos All Stars.
True Outlaws
Will 2023 once again be the year of the "True Outlaws?" Last season Brent Marks and Anthony Macri took the country by storm. Marks won both the Historical Big One and the Kings Royal at Eldora Speedway, while Anthony Macri was the winningest sprint car racer with 23 feature victories. Rico Abreu and Buddy Kofoid have committed full-time to the High Limit Series along with Kyle Larson. The three of them will chase money all over the country this season.
Donny Schatz Back To Contend?
Was The Knoxville Nationals victory for Donny Schatz a foreshadowing to a bounce-back year in 2023? The 10-time World of Outlaws Champion won five features with the series in 2022, including the Knoxville Nationals, as well as both the season opening race at Volusia and the World Finals season finale at The Dirt Track at Charlotte.
A New All Stars Champion?
If Tyler Courtney returns to chase a third straight Tezos All Star Circuit of Champions title, he will be the betting favorite to win the 2023 championship. However, there are a handful of driver-team combinations waiting to challenge Courtney and earn the championship.
With a full year of Winged Sprint Car racing under his belt, Chris Windom will be among the drivers looking to take a step forward and challenge for a championship. Zeb Wise and Rudeen Racing could also prove to be a championship contending team in their first full season together. Add in the likes of Hunter Schuerenberg, Parker Price-Miller and Bill Balog and you have a list of fierce competitors looking to dethrone the two-time defending champion.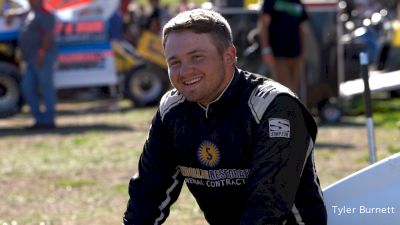 VIDEO: Zeb Wise discusses his big plans for the 2023 Sprint Car season.
Sharks In The Water
Shark Racing with drivers Logan Schuchart and Jacob Allen return to full-time World of Outlaws Sprint Car racing for their 10th full-time season. The team showed a lot of speed in 2022, sweeping the preliminary nights at the Knoxville Nationals and finishing 1-2 at the Gold Cup Race of Champions. Allen scored a career-best four feature wins with the Outlaws last year while Schuchart scored five. The team hopes to contend for a championship in 2023 and be a contender at the crown jewel events.
Which Non-Outlaws Races Will The Outlaws Race?
As announced during the offseason, World of Outlaws drivers will be allowed to participate in up to four non-Outlaws nights without restrictions as long as the race nights are outside of 48 hours or a 100-mile radius on either side of a scheduled World of Outlaws event.
Additionally, teams can elect to race up to eight non-Outlaws nights; however, if they race more than four nights they will not be eligible for the points fund exclusivity bonus.
This brings up the question: where can we expect to see the Outlaws drivers outside of Outlaws events? The Eldora Million, which takes place prior to the Kings Royal at Eldora Speedway, seems to be an obvious answer for most teams.
You also have the High Limit Sprint Car Series, which will host all of its races on Tuesday and Wednesday nights. A pair of $50,000-to-win races at Lakeside Speedway and Lernerville Speedway would seem to be attractive options as well.
The Tezos All Star Circuit of Champions $55,000-to-win Tuscarora 50 at Port Royal Speedway could also be an attractive option for Sprint Car drivers chasing the money in 2023.