2023 Icebreaker at Florence Motor Speedway
Dale Earnhardt Jr. Announces His Next Late Model Race
Dale Earnhardt Jr. Announces His Next Late Model Race
NASCAR Hall of Famer Dale Earnhardt Jr. announced Thursday that he will compete in the Icebreaker at Florence Motor Speedway February 10-11.
Jan 26, 2023
by Rob Blount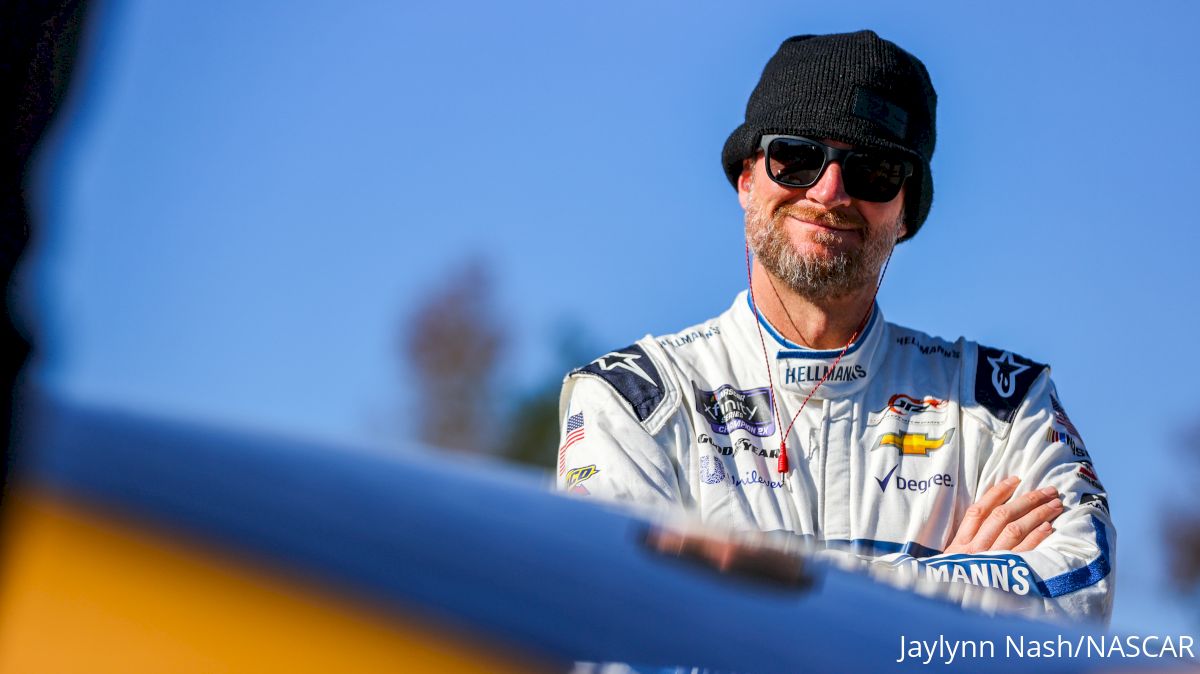 For the second time in three months, NASCAR Hall of Famer Dale Earnhardt Jr. is hopping in the time machine and running a NASCAR Late Model Stock Car at Florence Motor Speedway. Earnhardt will compete in the eighth annual Icebreaker February 10 and 11 at the Timmonsville, South Carolina race track.
Earnhardt raced at Florence last November in the season-ending South Carolina 400 for the first time since the mid-1990's. After a ninth-place finish in that race, Earnhardt told the FloRacing broadcast, "We'll try to get back. We'll see when we can come run another one."
Well, that time has come. Earnhardt will be running a special "Mom N Pops" scheme in February's Icebreaker that harkens back to his very early Late Model days in the early and mid 1990's.
IceBreaker. Here we come. 🥶 pic.twitter.com/SgwGB0XgeP

— Dale Earnhardt Jr. (@DaleJr) January 26, 2023
The two-time Daytona 500 champion has high expectations to live up to at the Icebreaker. His JR Motorsports team went to victory lane in this race one year ago with NASCAR Xfinity Series driver Josh Berry behind the wheel.
Earnhardt ran a conservative race for most of the 200-lap South Carolina 400 last fall, making his way into the top three before two rough-driving penalties relegated him to a ninth-place finish.
The eighth annual Icebreaker at Florence Motor Speedway will be broadcast live on FloRacing, the home for NASCAR Roots action. To sign up for a FloRacing subscription, click here.