2023 World Series of Pro Mod
Marty Robertson Set To Begin Intense 2023 Season At WSOPM
Marty Robertson Set To Begin Intense 2023 Season At WSOPM
Marty Robertson will be back in the seat for the '23 season starting with a shot at $100k at the Drag Illustrated World Series Of Pro Mod live on FloRacing
Jan 23, 2023
by Drag Illustrated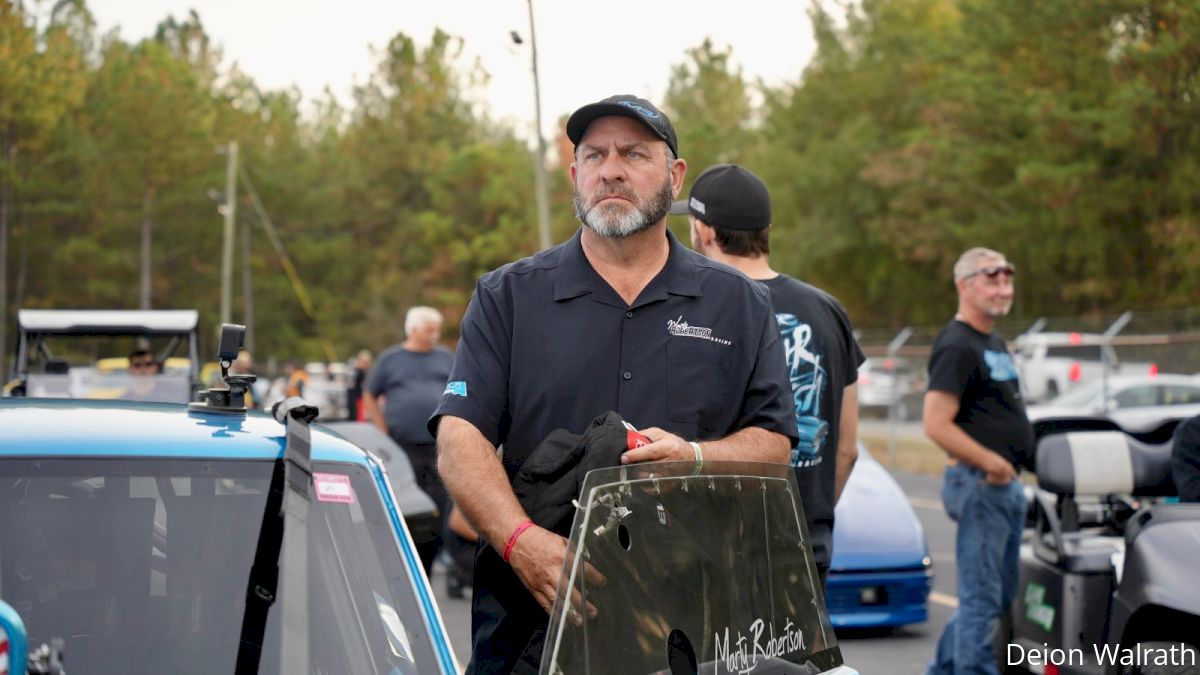 Veteran driver Marty Robertson plans to open what will undoubtedly be a hectic 2023 season at the Drag Illustrated World Series of Pro Mod. The event, held March 3-5 at Bradenton Motorsports Park, will be Robertson's debut in his Type A Motorsports 2022 RJ Race Cars Camaro, powered by a Noonan Hemi with a screw blower.
In fact, Robertson – who's raced everything from Radial vs. the World to Pro Stock to No Prep Kings – has assembled three purpose-built Pro Mods to race this year, all designed for different sanctioning bodies.
"We have a very big season planned," Robertson said. "I've got a Pro Boost car built for PDRA, and we're running a full schedule to win a championship. I've got an NHRA-legal car built to run a full season of NHRA to win a championship. And I've got an ultra-lightweight outlaw car to run at any event where they have lighter rules on weights and power."
When he got the invite from Drag Illustrated Founder & Editorial Director Wes Buck, Robertson immediately put the WSOPM at the top of his schedule. With such an ambitious plan for 2023, it only made sense to start at "the biggest, richest Pro Mod race in the history of the known universe."
"I was kind of floored that he would put me in a class to be with some of the world's best Pro Mod drivers," Robertson admitted. "To be in a field of such distinguished, accomplished racers was a huge honor for me."
Although this will be Robertson's first race piloting the car, he's already seen what it is capable of. Driving for Robertson at the recent Snowbird Outlaw Nationals, Lyle Barnett consistently ran some of the quickest passes all weekend. Those results gave Robertson all the confidence he needed in knowing he has the right equipment and crew to win.
"At this level of racing, everything's about the competitive nature of it," Robertson said. "Every single one of the 50 people that are invited to run this race intend to go and win. Steel sharpens steel. You sharpen yourself by running against the best people that are out there. It's an opportunity to grow as a driver because you're racing against the best."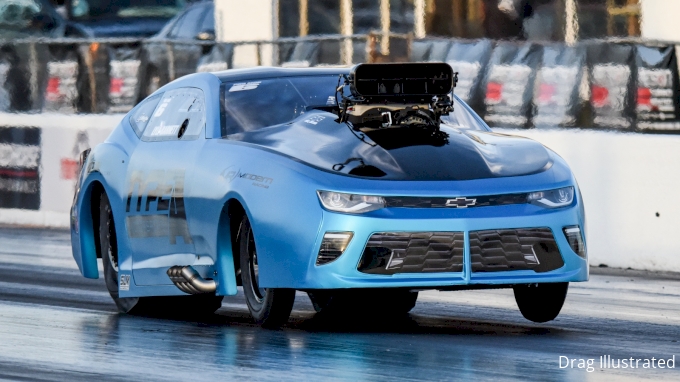 Up for grabs is not only the bragging rights of being the baddest Pro Mod driver on the planet, but a $100,000 cash prize. Robertson says that while winning any race he goes to is important, the money does play a role in the team's preparation.
"It puts a little extra something in the back of your mind, that there's something more than just the prestige of winning," said Robertson. "This is a very expensive sport to be involved in, especially at the level we're gonna run this year. My crew knows if I win money, they get a part of it. So they're incentivized to work a little harder. Life and success is about risk/reward. You're not going to win the big goal if you don't take a little risk to get there."
The format for the WSOPM will differ from other Pro Mod events, with the drivers drawing chips for pairings each round instead of the traditional qualifying ladder. The race will also air on CBS Sports in early April, bringing in millions of potential viewers and new fans to Pro Mod drag racing. Robertson believes those details can elevate the class to new heights.
"For those of you who haven't experienced the chip draw or the TV portion of this – embrace it," Robertson said. "Pro Mod needs this type of attention. To have the exposure, and be seen out there on TV, is a huge advantage to all of us. Those that don't view it that way, they're missing the boat, because it is a great opportunity. It's only going to help us grow and get better. I think it will bolster what Pro Mod is. Pro mods are fun, they're fast, they're exciting. To me, they're the most exciting car on the race track."
For more information about the WSOPM, including a complete list of invited drivers and how to purchase tickets, visit www.WorldSeriesofProMod.com.