2023 US Street Nationals
Big Names Set to Battle for Big Payouts at 2023 US Street Nationals
Big Names Set to Battle for Big Payouts at 2023 US Street Nationals
The first big event of the new year, the U.S. Street Nationals, is one that both drivers and fans look forward to throughout the off-season.
Jan 19, 2023
by Ainsley Jacobs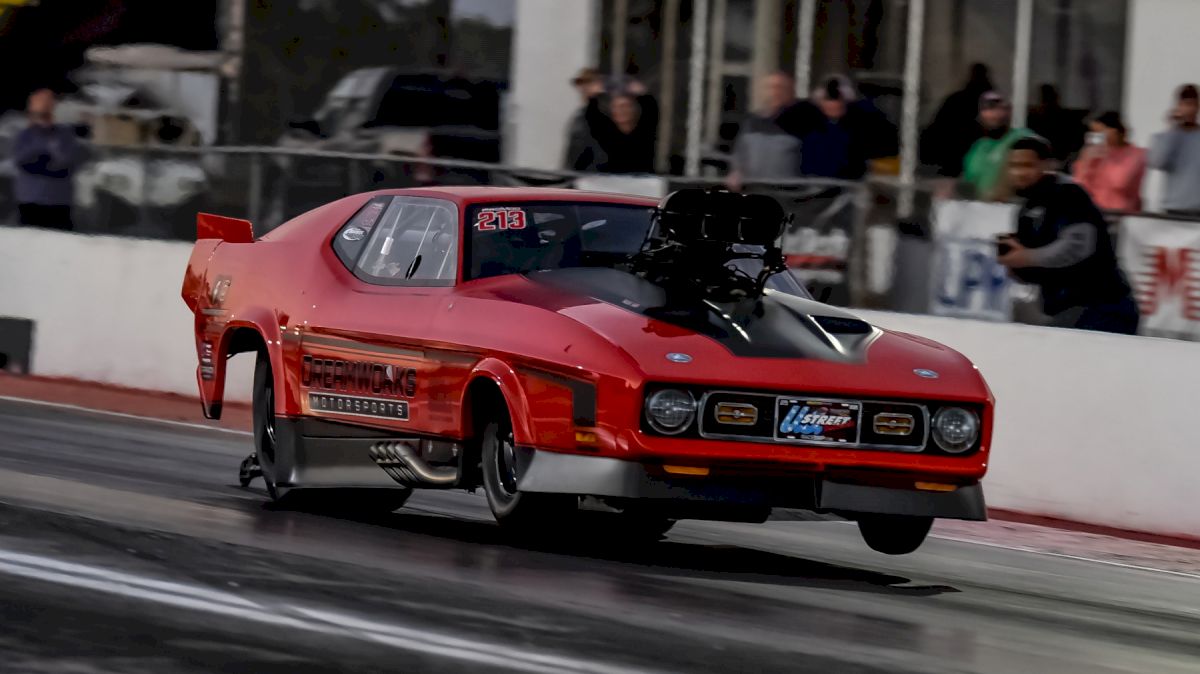 The first big event of the new year and the new season of drag racing, the U.S. Street Nationals, has served as the "outlaw winter warm-up since 2005" and the race is one that both drivers and fans look forward to throughout the off-season.
Held in sunny Florida at the iconic Bradenton Motorsports Park, the annual event features some of the biggest names in doorslammer drag racing and makes suffering through months of winter weather well worth the wait. For 2023, the 18th Annual U.S. Street Nationals Presented by M&M Transmission will be held over the weekend of January 26-29 with plenty of pre-race testing slated for Monday through Thursday, three days of exciting competition on the schedule, and superstar announcer Brian Lohnes presiding over all the activities.
In 2022, however, the race was called off before it was able to be completed due to unseasonably cold temperatures. For drivers, that meant they weren't able to get the validation of a win and many have been waiting for a year to seek that closure. For 2023, there's no doubt that they will be pushing harder than ever and the competition is stacking up to be fierce as the best of the best descend on the property.
The main event, Outlaw Pro Mod Shootout, offers up $32,000-to-win (and $10,000 to the runner up) in what will be a 32-car eliminations field. More than 50 of the nation's most talented drivers will all be vying for the prize and bragging rights, but only one will come out on top.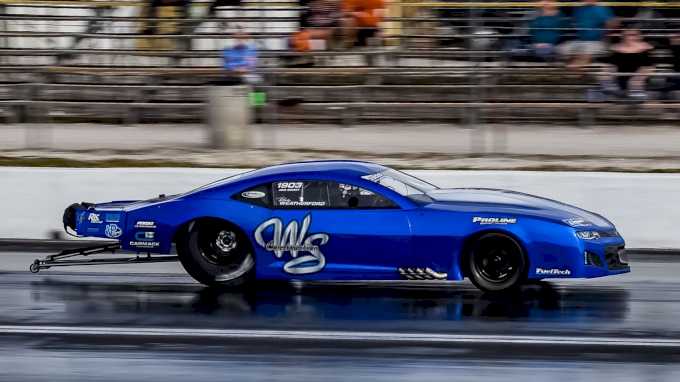 Who will take the win in Pro Mod? It's anyone's guess as the best of the best are locked in to go all out. Legendary racers like Todd "King Tutt" Tutterow, Ken Quartuccio, Jason Lee, Todd Moyer, and more are all ready to let go of the button. Melanie Salemi will be on site with her unstoppable "Side Piece" supercharged Camaro, as will M&M Transmissions' own Mark Micke to debut his beautiful new twin turbo and Hemi-powered Camaro along with Craig Sullivan and his recently revived "El Mero Mero" blown Mercury entry. Plus, more blower cars will battle for the lead as JR Gray, Brandon Snider, Jerico Balduf, Jeff Jones, local favorite Robert Abbott, and others give it all they've got. Meanwhile, Jim Halsey will have his nitrous oxide-huffing entry tuned up to take flight and one of the most notorious names in no prep racing, Justin Swanstrom, will push his supercharged Lexus to the limit.
Paying $15,000-to-win and $10,000-to-win, respectively, Pro 275 and X275 are two of the toughest small tire radial classes running at the moment and it'll be a fierce fight for top honors in both. Manny Buginga has dominated both categories for years, but has brought in hired gun and NHRA fuel car champion Antron Brown to wheel one of his entries while he handles the other himself. Fresh off his first-ever win in Pro 275 at the 51st Annual Snowbird Outlaw Nationals at Bradenton in December, Brown will be hunting to double-up and definitely won't make things easy for other competitors. Meanwhile, the first man to the 3-second zone on a radial tire, Brad Edwards, will also be gunning for glory in Pro 275 and it's anyone's guess who will come out on top.
Other popular categories, such as Outlaw 632, Limited Drag Radial, Ultra Street, No Time Shootout, 5.50 Index, 6.50 Index, 7.50 Index, and Jr. Dragster will all crown the first winners of 2023 as well.
Qualifying begins on Friday at 11:00am and the track prep will surely be on point as racers fight it out for the top spot before eliminations kick off on Saturday afternoon. Additionally, the buzz surrounding the U.S. Street Nationals ratchets up even higher as the event is also the first official stop of the 2023 Radial Outlaws Racing Series tour with crucial championship points up for grabs.
Records will be set, glory will be gained, and the quickest small tire and big tire doorslammer cars in the world will be at Bradenton Motorsports Park on January 26-29, 2023 for the 18th Annual U.S. Street Nationals Presented by M&M Transmission.
For those not able to attend in person but still want to catch every second of the action, FloRacing's live stream broadcast will be available at https://www.floracing.com/live/49198 with full coverage of the event as well as replays, highlights, behind-the-scenes pit interviews and lots more exclusive content.