2023 Lucas Oil Chili Bowl Nationals
Top Storylines From The 2023 Lucas Oil Chili Bowl
Top Storylines From The 2023 Lucas Oil Chili Bowl
We dive into the top storylines following the 37th Annual Lucas Oil Chili Bowl Nationals.
Jan 18, 2023
by Brandon Paul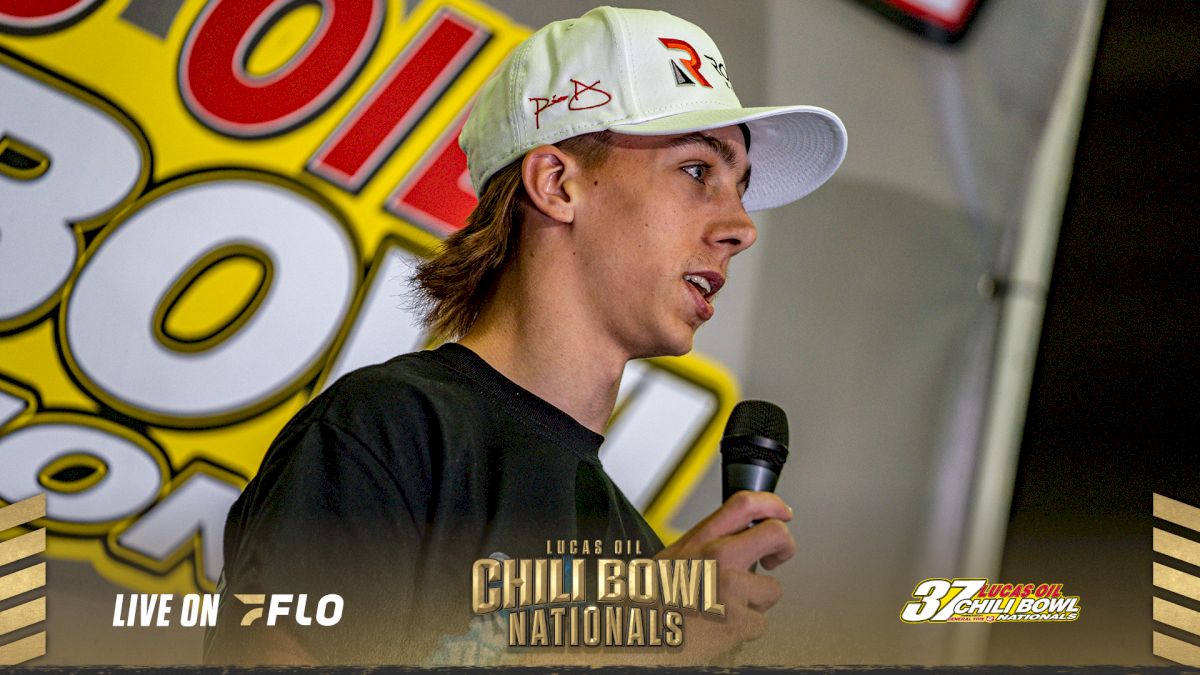 A lot occurred over the course of seven days last week during the 37th Annual Lucas Oil Chili Bowl Nationals in Tulsa, Oklahoma. During those seven days, many different storylines developed as drivers chased the coveted golden driller trophy inside the SageNet Center.
After a few days to reflect on the event, here are a few of the storylines we'll remember most.
Ashton Torgerson Returns After Scary Crash
Fans in attendance for Wednesday's preliminary night likely didn't expected to see Ashton Torgerson Saturday night during pre-race ceremonies. After being involved in a scary crash that left the indoor arena in complete silence, Torgerson was transported via ambulance to a nearby hospital.
With each update provided by the family, the optimism grew stronger for his road to recovery. He was eventually cleared to leave the hospital on Friday afternoon and to the surprise of many showed up on stage for pre-race ceremonies on Saturday evening. As expected, Torgerson and his father Danny received a standing ovation from the Tulsa crowd.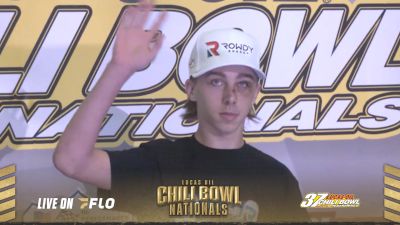 VIDEO: Watch as Ashton Torgerson is introduced to the crowd Saturday night at the Lucas Oil Chili Bowl Nationals.
Swindell Scores First Chili Bowl Win As Car Owner
So often in the motorsports world we focus solely on the driver and what they accomplish. However, when the car owner is four-time Chili Bowl winner Kevin Swindell, the story changes. Swindell, a co-owner of the No. 39 Midget with Bertrand Motorsports, celebrated his fifth overall Chili Bowl win and first as a car owner when Logan Seavey crossed the finish line on Saturday night.
Women Make More History
One year ago, Kaylee Bryson made history by becoming the first female driver to qualify for Saturday's A-Main at the Lucas Oil Chili Bowl Nationals. This year, more history was made with two female drivers qualifying for the main event for the first time in event history. In addition to Bryson qualifying for the second year in a row, Jade Avedisian qualified for the race in her first attempt. By qualifying for the main event and finishing 18th, Avedisian was also named the Rookie of the Year, outperforming more than 80 other drivers making their Chili Bowl debuts.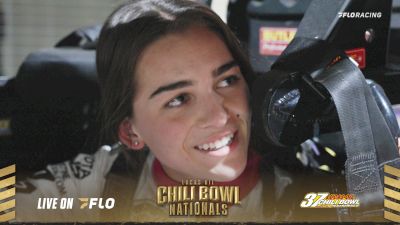 VIDEO: Jade Avedisian reacts just moments after qualifying for the A-Main in her Chili Bowl debut.
Bad Luck For Alex Bowman Racing
NASCAR Cup Series star Alex Bowman entered the 37th Annual Lucas Oil Chili Bowl Nationals with high expectations for his Alex Bowman Racing team. In addition to driving himself, Bowman had a pair of open-wheel standouts -- Jake Swanson and C.J. Leary -- behind the wheel of his ABR Midgets.
A promising start saw Bowman qualify fourth for Tuesday night's A-Main before things started going downhill from there. Bowman was collected in a race-ending crash early in the race, relegating him to a 23rd-place finish and an E-Main on Saturday afternoon. Swanson finished ninth in Wednesday's preliminary feature, putting him in a C-Main on Saturday. On Thursday, things really took a turn for the worse when Leary was involved in a crash in both his heat race and in a B-Main while battling for a transfer position.
Ultimately, Bowman saw his run end with a 17th-place finish in a D-Main on Saturday. Swanson ended his day with a 16th-place run in a B-Main and Leary's attempt to run through the alphabet soup ended with a ninth-place finish in an I-Main.
Kris Carroll's Historic Alphabet Soup Run
Before focus shifted to the main event, all eyes were on Kris Carroll as he made a historic run through the alphabet soup on Saturday morning. After starting eighth in an N-Main, Carroll advanced through seven features to make it all the way to the H-Main. He finished seventh in that race, just one spot away from advancing one more round to a G-Main. During his historic run, Carroll passed 61 cars over the course of the seven races.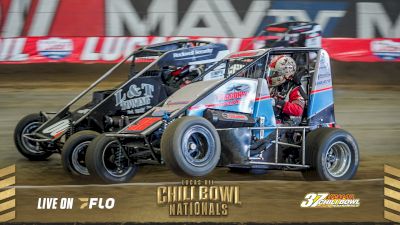 VIDEO: Kris Carroll discusses his historic run through the alphabet soup.
Brent Crews Leads The Young Guns
A new rule established for last year's Lucas Oil Chili Bowl allows drivers under the age of 16 to compete in the event. Fourteen-year old Brent Crews took advantage of that new age limit and became the youngest driver to qualify for the A-Main in event history. While he didn't have the best of luck in the A-Main on Saturday night, he went home with a preliminary night podium finish and a piece of Chili Bowl history.
Rico Ties Prelim Night Record
Following the scary crash involving Ashton Torgerson on Wednesday night, the events that occurred on the race track became a secondary thought for most. Despite that, the race went on and Rico Abreu used a dramatic last-lap pass to score his eighth career preliminary night victory. The win put him in a tie with Christopher Bell and Sammy Swindell for the most preliminary night victories in Chili Bowl history.
Pre-Race Favorite Runs Into Trouble
Entering this year's Lucas Oil Chili Bowl Nationals, a lot of eyes were in Buddy Kofoid and the No. 71 Keith Kunz Motorsports Midget, and rightfully so. Kofoid enjoyed a spectacular season behind the wheel of a KKM Midget, driving to his second consecutive USAC National Midget Series championship. Kofoid seemed to be in a great spot to win his second straight Tuesday preliminary night feature when disaster unfolded in front of him.
While leading Tuesday's race, Kofoid attempted to drive high in order to avoid Daison Pursley's stopped car in the middle of turns one and two. When he did, he made contact with the stopped car of Damion Gardner, which he did not see prior to make the move. The contact caused significant damage, ended his night and placed him in a D-Main on Saturday.
In the D-Main, Kofoid was involved in another accident that resulted in his car flipping down the backstretch and ended his Chili Bowl dreams for at least one more year.
VIDEO: Ride on-board with Buddy Kofoid as he get tangled up with a pair of stopped cars.