2023 Wild West Shootout at Vado Speedway Park
Superlatives For The 2023 Wild West Shootout
Superlatives For The 2023 Wild West Shootout
FloRacing hands out superlatives from the 2023 Wild West Shootout at Vado Speedway Park.
Jan 17, 2023
by Robert Holman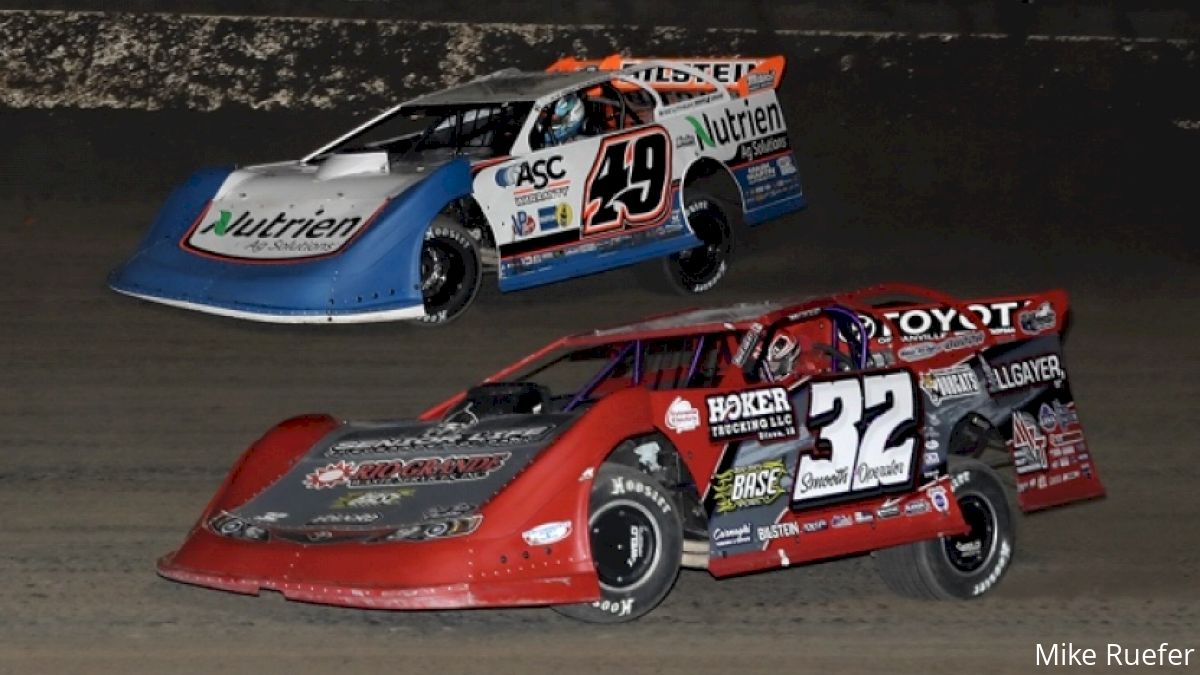 VADO, N.M. — Recapping the 17th annual Wild West Shootout presented by O'Reilly Auto Parts with a list of superlatives from the six Super Late programs that were contested at Vado Speedway Park:
Best driver: Fresh off his historic $2 million season, Jonathan Davenport kept his money train rolling by winning the first three nights of the Wild West Shootout. He backed it up with a runner-up finish on Jan. 13 and a fourth on Jan. 14, before closing things out with a sixth-place finish in Sunday's finale. By the end of the six-race miniseries, the Blairsville, Ga., driver grabbed $42,477 in earnings, which included one fast time award, three Max Air 6-blade fans from Gorsuch Performance Solutions for earning he pole position via the redraw, and $3,000 in points fund money. Davenport's WWS points championship is his third, to go along with his 2016 title at USA Raceway in Tucson, Ariz., and his 2021 crown at Arizona Speedway outside Phoenix.
Best non-winning driver: An honor claimed easily by Kyle Larson, who recorded finishes of fifth, second, sixth, fourth and second while finishing runner-up in WWS miniseries points, 27 markers behind Jonathan Davenport and nine points better than two-time winner Bobby Pierce. The 2021 NASCAR Cup Series champion from Elk Grove, Calif., was in the mix every night, even when he had to rally from 20th.
Best feature: Without a doubt it was the Jan. 15 finally that left fans in the stands clamoring and social media buzzing. The $25,000-to-win, 50-lapper won by Oakwood, Ill., driver Bobby Pierce featured six lead changes among Jonathan Davenport, Mike Marlar and Pierce. Davenport led 15 laps and Marlar led nine, while Pierce led four times for a total of 26 laps. Afterwards, runner-up Kyle Larson said it "was the most fun Late Model race I've ever been a part of."
Closest finish: Four of the six races were won by 1 second or less, but none were closer than the Jan. 14 event won by Winfield, Tenn.'s Mike Marlar, who finished 0.603 of a second ahead of Kyle Larson. Finishing margins on Jan. 11 (Jonathan Davenport by 0.671 over Bobby Pierce) and on Jan. 13 (Pierce by 0.950 over Davenport) were both less than a second as well.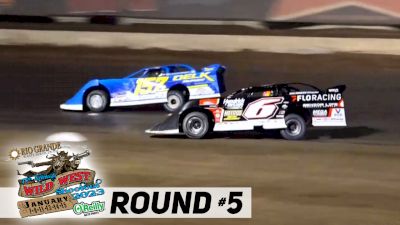 VIDEO: Watch highlights from the Wild West Shootout feature on Saturday, January 14.
Fastest qualifier: Bobby Pierce waited until the final night to lay down the fastest lap of the six-race miniseries. Pierce turned a fast lap of 14.033 seconds during time trials on Jan. 15 to win $1,000 courtesy of the Rio Grande Waste Services Shock the Clock Challenge bonus. It marked the third time in the six races that Pierce was the overall fast qualifier.
Youngest feature starter: When Ian Whisler took the green in the 40-lap feature on Jan. 14, the 15-year-old from Otis, Ore., became the youngest starter in Late Model competition during this year's WWS. Whisler, who qualified fourth fastest in his group earlier in the night, advanced to the main event with a runner-up finish in the first consolation race. He finished 20th in the night's feature.
Best newcoming youngster(s): It's a tossup between 18-year-old Clayton Stuckey of Shreveport, La., and 19-year-old Dillon McCowan of Urbana, Mo. Both qualified for four of the six features, with Stuckey recording a best finish of 18th and McCowan getting a best finish of 12th. McCowan was four positions and 43 points better in the final standings.
Quietest big-name driver: No national touring driver was further under the radar than Tyler Erb, the New Waverly, Texas, driver who entered the Wild West Shootout on the heels of a $30,000 win in December's Gateway Dirt Nationals. Erb lacked much-needed speed throughout the week and had to work hard just to make the feature each night. With a best finish of seventh in the Jan. 7 opener, Erb eventually finished 13th in the final standings.
Greatest Scott: It was Stormy barely nipping twin brother Johnny, thanks in large part to Stormy's outstanding fourth-place run in the finale. Both brothers made the feature all six nights and both had three top-10 finishes, but it was Stormy's noice finish on Sunday, the lone top-five of either driver, that helped him gain a slight edge and finish 21 points ahead of his brother in the points.
Worst luck: Rusty Schlenk of McClure, Ohio, didn't have a lot of spare parts remaining by the time Sunday's $25,000-to-win feature closed out the WWS. Schlenk and his team changed two transmissions, a rear end and the top end of his engine earlier in the week. It's safe to say Schlenk was ready to return to Ohio to replenish his stock.
Best preliminary drivers: There were 10 heat race winners among 26 heats (four heats each night with the exception of Friday's six heats). Jonathan Davenport and Bobby Pierce won six heats apiece, making them the only two drivers to enjoy perfect prelims. Garrett Alberson of nearby Las Cruces, N.M., was next with four heat victories.
Best re-drawer (and coolest driver): Garrett Alberson and Jonathan Davenport could make a good living as redraw hired guns. Alberson made it to the heat race winners redraw four times and Davenport six, with each drawing the pole position three times. Mathematically, Alberson's drew the pole at a 75 percent clip, with Davenport redrawing the pole 50 percent of the time. As a bonus for redrawing the pole, each driver was awarded a Gorsuch Performance Solutions Max Air 6-blade fan, valued at $209, which is pretty cool.
Best represented state: The 2023 WWS drew 58 drivers from 18 states and Canada, led by nine Missouri drivers. Kylan Garner, Chris Hawkins, Trenton Jessen, Dillon McCowan, Justin Mills, Terry Phillips, Glen Powell, Dustin Walker and Cole Wells showed up to represent the Show-Me State. New Mexico and Oregon were next with seven drivers apiece.
Deepest rally: Several drivers made gains of 10 pre more spots throughout the six features, but, picking up 16 spots, Kyle Larson's 20th-to-fourth on Friday the 13th was tops among them all.
Strangest wreck: Kyle Larson's heat race crash was odd in that fans could almost see it coming well before it happened. Battling Bobby Pierce for the lead during the Jan. 13 prelim, Pierce caught the slower car of Trenton Jessen in turn four. As Pierce went by, the two made contact, causing Jessen to bobble in front of Larson, who tried top squeeze by but simply ran out of room. Larson made contact with Jessen, whose car went into a slow rollover before landing on its lid (Jessen wasn't injured). Larson later rallied from 12th-to-first in a consolation race and 20th-to-fourth in the feature.
Best weather: Hands down it was on Saturday, Jan. 14, when it was still 70 degrees with little to no wind at 4 p.m. Unsurprisingly, that was also the biggest fan turnout of the week and likely the biggest crowd since the Wild West Shootout moved to Vado last season.
Biggest field: The 51 Late Model drivers signed in for Friday, Jan. 13, pushed the night's preliminary action from four to six heats.
Slowest qualifier to make a feature: Getting a bad lap in time trials can be tough to overcome, but it isn't always the end of the world. Cole Wells of Aurora, Mo., proved that on Jan. 11 when he timed in 21st among 23 cars in his group, yet still managed to make the feature. Wells finishes sixth in his heat and second in his consolation race to transfer into the feature, where he finished 19th. No driver came from further back to make a feature during the six events.
Biggest surprise: After running up front in the opener on Jan. 7, finishing fourth, Cade Dillard of Robeline, La., as a non-factor in the final five events. Dillard was among the 14 drivers who made it to the main event all six nights, but following a crash and a 24th-place finish on Jan. 8, Dillard never finished better than eighth.
Closest call: Rusty Schlenk narrowly avoided flipping his No. 91 Domination Race Cars machine during preliminary action on Jan. 15 when it bicycled onto two wheels in turns three and four. After the tough week the McClure, Ohio native had, he was fortunate to get it set back down in one piece. The near-accident promoted Schlenk's wife Danie, who was watching the action on FloRacing, to post on Facebook: "I'm over it! Pack it up. Time to come home boys."