2023 Lucas Oil Chili Bowl Nationals
Who's Racing Tuesday At The 2023 Lucas Oil Chili Bowl?
Who's Racing Tuesday At The 2023 Lucas Oil Chili Bowl?
Take a look at the list of drivers that will be competing during Tuesday's preliminary night at the Lucas Oil Chili Bowl Nationals.
Jan 10, 2023
by FloRacing Staff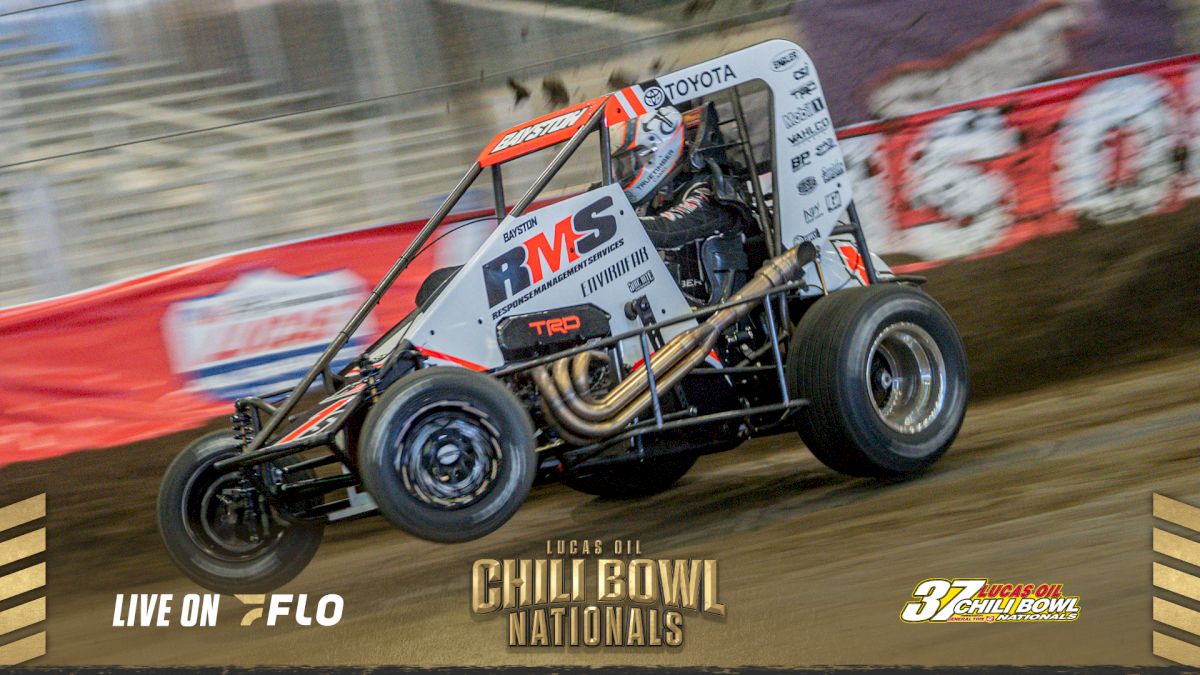 Monday's program officially kickstarted the 37th annual Lucas Oil Chili Bowl Nationals and now Tuesday will keep the show rolling along.
It's another loaded night with 70+ racers expected to sling some mud under Tulsa's SageNet Center. Who are the heavy hitters, though? Let's check 'em out!
After winning Monday's Race of Champions in impressive fashion, Spencer Bayston's stock has skyrocketed. The former Chili Bowl Rookie of the Year knows what it's like to lock-in and he very well could do it again tonight, driving a potent RMS Racing No. 1S.
The odds-on favorite, however, is likely Buddy Kofoid in the Keith Kunz Motorsports, Mobil 1 No. 71W. The Penngrove, CA native enjoyed a historic campaign on the USAC National Midget trail and enters tonight as the defending Tuesday winner in Tulsa – a crown he stole from Kyle Larson.
Driving for Dave Mac/Dalby Motorsports, international icon Michael Pickens hopes to make it back-to-back wins for the Bixby, OK team after Cannon McIntosh got the job done last night. The New Zealander is chasing his seventh Championship A-Main start in the building.
Offering the girl power on Tuesday is Kaylee Bryson – first female to qualify for Chili Bowl A-Main – and Jade Avedisian – first woman to win a National Midget race. Both girls have the privilege of gassing two of the finest pieces in the building with Bryson in a Keith Kunz Motorsports No. 71 and Avedisian in a CB Industries No. 84.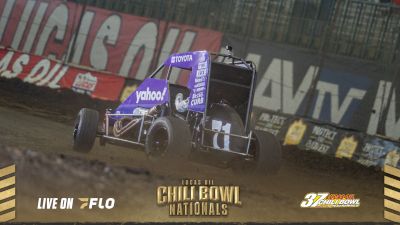 VIDEO: Kaylee Bryson is chasing more history this week at the Lucas Oil Chili Bowl Nationals.
Tuesday also marks the long-awaited and official return to racing at the Chili Bowl for Daison Pursley. The Locust Grove, OK native missed last year's running while recovering from a life-altering spinal injury but has bounced back triumphantly and is more prepared than ever as he climbs aboard the Reinbold/Underwood Motorsports ride to begin a new chapter.
Late Model ace Tim McCreadie, who topped the 2006 running of the Midget extravaganza, is one of two former Chili Bowl champions in Tuesday's field. He'll be putting his remarkable streak to the test as he pursues a 15th top-10 finish through 15 preliminary starts. Also on the docket is Damion Gardner, the 2008 Chili Bowl champion who now wheels the Klatt Enterprises No. 71G.
Former preliminary winner and reigning Xtreme Outlaw Midget Series champion, Zach Daum, also returns to Tuesday night with iconic car owner Andy Bondio. There's also the likes of Kyle Jones in the Trifecta Motorsports No. 7U, Chance Crum in the Rudeen Racing No. 26, Alex Bowman in the Ally Racing No. 55, Devon Borden in the Matt Wood Racing No. 57W, Kameron Key in the TKH Motorsports No. 21J, and KJ Snow in the Jody Rosenboom No. 14X.
Can't make it to Tulsa this week? Don't worry! You can watch every lap of the action live on FloRacing. If you're not already a FloRacing subscriber, click here to sign up today.
Lucas Oil Chili Bowl Tuesday Night Roster
00G (R)

Braedon Enos

Red Bluff, CA

1K

Brayton Lynch

Springfield, IL

1S

Spencer Bayston

Lebanon, IN

1Z

Justin Zimmerman

Athens, TX

2ND

Jeb Sessums

Burleson, TX

3P (R)

Darin Naida

Adrian, MI

4G (R)

Drake Edwards

Surprise, AZ

4X

Michael Pickens

Auckland, NZ

(New Zealand)

5B

Bobby Brewer

Skiatook, OK

5J

Josh Hodge

Brownsburg, IN

5LK

Jordan Kinser

Bedford, IN

5V

A.J. Bender

San Diego, CA

6D

Isaac Chapple

Willow Branch, IN

6K

Jesse Denome

Escanaba, MI

7B (R)

Cody Beard

Saint Anthony, IN

7C (R)

Josh Bilicki

Menominee Falls, WI

7E

TBA




7TX

Anthony Pope

Roseburg, OR

7U

Kyle Jones

Kennedale, TX

7W

Brendon Wiseley

Sand Springs, OK

8R

Randi Pankratz

Bradley, CA

11H

Jori Hughes

Redondo Beach, CA

11N (R)

Nick Baran

Tomahawk, WI

12H (R)

Jared Hood

Grants Pass, OR

14R (R)

Brody Petrie

Upperlake, CA

14X

KJ Snow

Kingsburg, CA

15F

Kinzer Edwards

South Coffeyville, OK

17L (R)

Cody Trammell

Bloomington, IN

19A

Daison Pursley

Locust Grove, OK

19K

Riley Kreisel

Warsaw, MO

19X (R)

Dylan Archer

Keller, TX

21A

Austin Langenstein

Scranton, PA

21B

Trey Burke

Alvin, TX

21J

Kameron Key

Warrensburg, MO

22B

Troy Betts

Newark, DE

22G (R)

John Murdie




22P (R)

Marcus Kennedy

Lincoln, NE

22J

Taylor Kuehl

Cave Creek, AZ

23 (R)

Patrick Ryan

Springfield, IL

23P (R)

Preston Lattomus

Lewes, DE

23S

Steve Irwin

Fenton, MI

26

Chance Crum

Snohomish, WA

27B

Jake Bubak

Arvada, CO

28M

Gray Leadbetter

Morganton, NC

29S

Hank Davis

Sand Springs, OK

33J (R)

Laike Imm

Phillipsburg, KS

34C

Cameron Willhite

Peyton, CO

37X

Blake Edwards

Claremore, OK

39T

Tim McCreadie

Watertown, NY

44

Colton Hardy

Phoenix, AZ

45S

Shon Deskins

Waddell, AZ

46 (R)

Adam Andretti

Brownsburg, IN

47

Zach Daum

Pocahontas, IL

51

Curtis Jones

Tulsa, OK

55X

Alex Bowman

Tucson, AZ

57W (R)

Devon Borden

Raymond, WA

68S

Corby Scherb

Decatur, TX

71

Kaylee Bryson

Muskogee, OK

71G

Damion Gardner

Concord, CA

71.5

Robert Bell

Colfax, IA

71E

Mariah Ede

Fresno, CA

71H (R)

Austin Ervine

Henderson, NV

71W

Michael Kofoid

Penngrove, CA

75X

Alex Vande Voort

Knoxville, IA

80

Jarrod Jennings

Richardson, TX

84 (R)

Jade Avedisian

Clovis, CA

84S

Shaun Shapel

Wichita, KS

88J

Jonathan Beason

Broken Arrow, OK

93C

TBA




96

Cody Brewer

Choctaw, OK

118

Scott Evans

Rhome, TX

251

Johnny Brown Jr

Mauriceville, TX