2023 Wild West Shootout at Vado Speedway Park
Brandon Sheppard Set To Field Longhorn Chassis In 2023
Brandon Sheppard Set To Field Longhorn Chassis In 2023
Switching to a rival chassis brand after running virtually his entire career in Rockets, Brandon Sheppard announced his team will field Longhorn Chassis.
Dec 15, 2022
by FloRacing Staff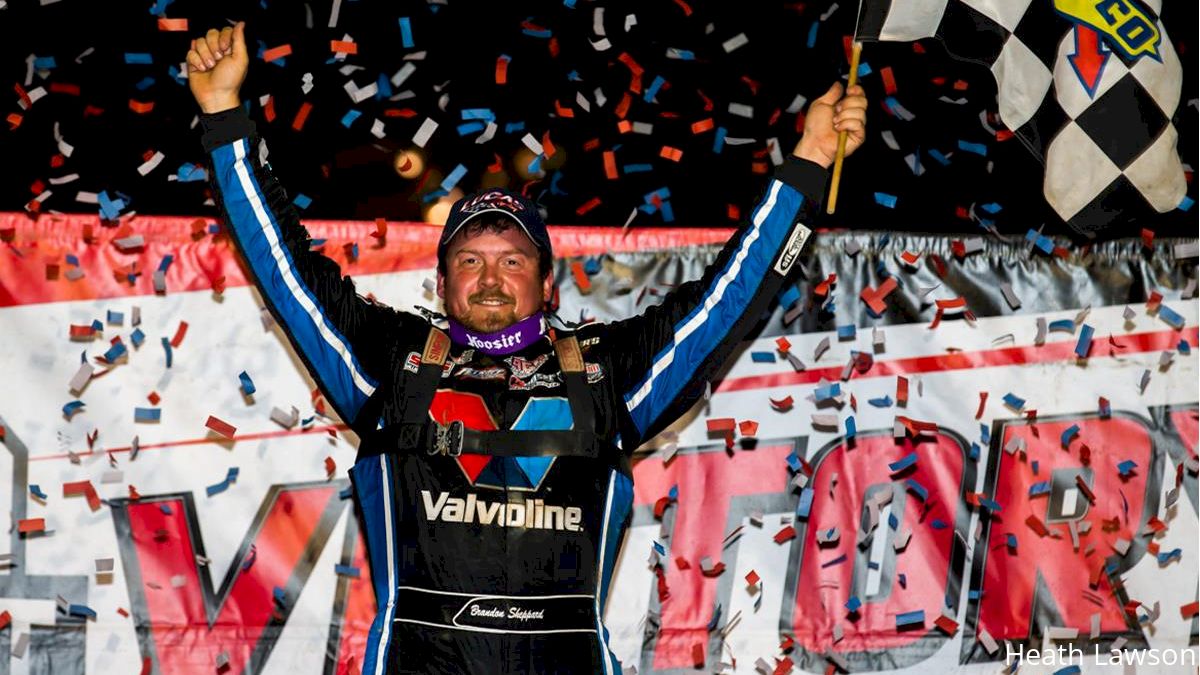 Switching to a rival chassis brand after running virtually his entire career in a Rocket Chassis, four-time World of Outlaws Case Late Model Series champion Brandon Sheppard of New Berlin, Ill., today announced the newly formed Sheppard Riggs Racing team will field Longhorn Chassis in 2023.
The former Rocket Chassis house car driver, who driving that iconic car collected his four national titles and an array of the sport's biggest victories while becoming WoO's all-time winningest driver, will debut his Longhorn next month at Vado (N.M.) Speedway Park's Wild West Shootout.
Saying he was "blessed and appreciative" for his 10 seasons piloting Rockets, Sheppard in a press release said he's impressed with Longhorn's "vision was for the next five to 10 years, and it seemed like there was a lot of things in line between what I wanted our program to become and theirs. For me as a driver, I still feel like there is plenty of room to grow and the opportunity to work with (Longhorn's Kevin) Rumley and Matt Langston is just one that I couldn't pass up."
Longhorn managing partner Steve Arpin, who contacted Sheppard after he announced in the fall he was leaving the Shinnston, W.Va.-based Rocket team to return to his family-owned operates in Illinois, praised the 29-year-old driver and 2022 Lucas Oil Late Model Dirt Series runner-up.
"Brandon is super-talented on the track, but even more respected off the track for his character and humility," Arpin said in the press release. "His feedback as a championship driver and his work ethic towards understanding what makes our cars better are going to be paramount in keeping us at the forefront of the Super Late Model world. We couldn't be more excited to be working with Brandon and the entire SRR team this upcoming season."
Sheppard will pilot his Longhorn No. B5 starting Jan. 7 at Vado with teammate Jack Riggs driving the SRR No. 81J. Jason Riggs plans to debut his SRR Longhorn later in the winter in Florida.