2022 Castrol Gateway Dirt Nationals
Gateway Dirt Nationals Key Moments: Retaliation, Electricity And Emotion
Gateway Dirt Nationals Key Moments: Retaliation, Electricity And Emotion
Get caught up on the key moments from the 2022 Gateway Dirt Nationals at The Dome at America's Center
Dec 5, 2022
by Rob Blount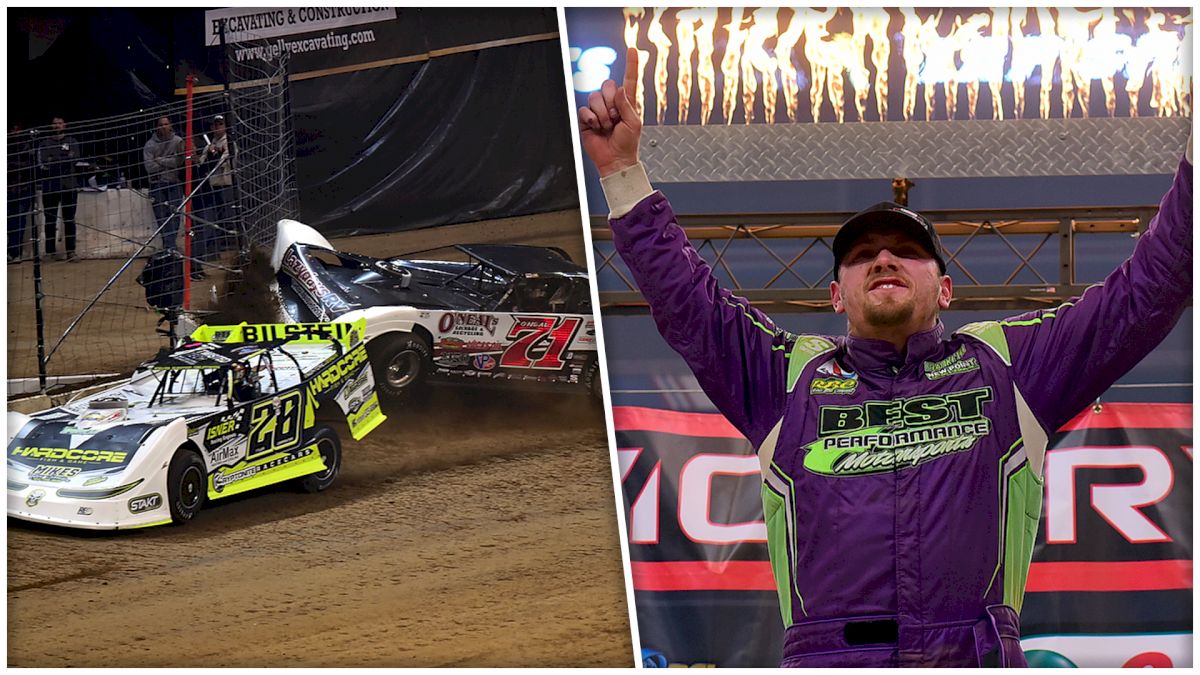 Another Castrol Gateway Dirt Nationals is in the rear-view mirror, and once again we walk away from it with moments that we'll be talking about until next year's event. The Dome at America's Center provided great racing, plus the usual drama and controversy that everyone has come to expect and love at Gateway. If you missed this year's Gateway Dirt Nationals, never fear, because we're going to get you caught up on the Key Moments from the 2022 Gateway Dirt Nationals right now.
Cody Bauer Scores One For The Underdogs
It's totally okay if you were unfamiliar with Cody Bauer before Friday night's Late Model feature, but you definitely know who he is now. The Michigan driver pulled off one of the all-time upsets that only happens on the level playing field that The Dome provides. Bauer has only been racing for four years, but he was able to go out there and score the $5,000 win in Friday night's preliminary feature race.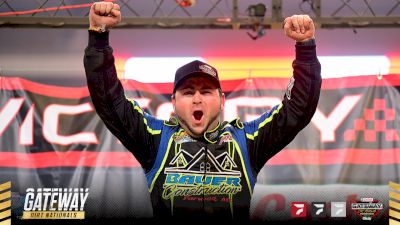 Watch: Cody Bauer Wins One For The Underdogs At The Dome
Peyton Taylor Goes For A Tumble
Peyton Taylor got upside down in a big way during Friday's Modified feature with his car coming to a rest on its side, right next to the catch fence. It all started when Tom Berry Jr. made contact with the outside wall. Taylor had nowhere to go and got into the back of Berry as Berry bounced off the wall. As the contact continued, Taylor's car spun around and tipped over onto its side. Taylor was okay physically after the crash and then gave one of those interviews that the Dome has become known for.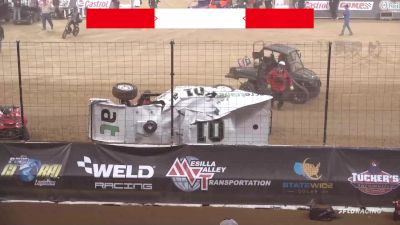 Watch: Taylor Lands On His Side During Friday Modified Feature
Drama Between Tyler Carpenter And Hudson O'Neal
Hudson O'Neal and Tyler Carpenter were battling for the lead in their heat race Friday night when Carpenter squeezed O'Neal into the turn two opening, causing big damage to O'Neal's car and a few others as well. O'Neal made sure that Carpenter knew he wasn't exactly thrilled with how he was raced right away. O'Neal took his damaged race car and drove it into the rear of Carpenter's car, spinning Carpenter around and flattening his left-rear tire in the process.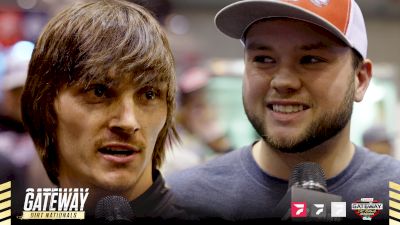 Watch: O'Neal And Carpenter Share Their Thoughts On Heat Race Incident
Kenny Wallace Electrifies The Dome Crowd
Kenny Wallace is a St. Louis boy through and through. He's also a dirt racer through and through. On Saturday night Wallace used a last-lap pass to take the lead, the win and the last transfer spot into the Modified feature event. The move sent the hometown crowd at The Dome into a frenzy that saw Wallace play to the crowd like only Kenny Wallace can.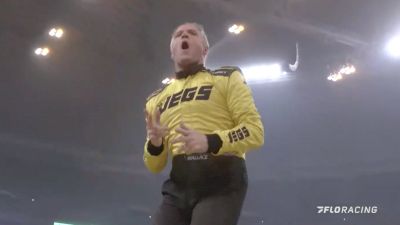 Watch: Kenny Wallace Thrills Hometown Crowd With Last-Lap Winning Pass
Tyler Erb Overcomes Grief To Win Late Model Feature
The grief that comes with losing a parent is immeasurable. If you haven't experienced it, you can't even imagine what those who have are dealing with. Tyler Erb's father, Mark Erb, passed away suddenly on Wednesday night in St. Louis from a heart attack. Tyler Erb and his family kept the news hidden away from just about everybody, and it wasn't until Erb was celebrating his victory on Saturday night that he broke the news. Overcoming that level of pain and anguish and sadness is a Herculean feat from Erb, and that was recognized by the crowd who gave Erb a massive ovation.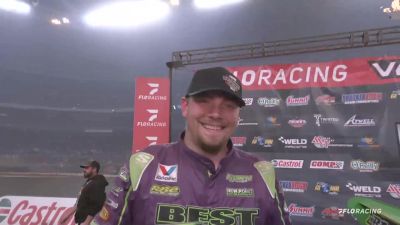 Watch: Tyler Erb Overcomes Loss Of Father To Win Gateway Dirt Nationals
Late Models Saturday A Feature Results
| | | |
| --- | --- | --- |
| Pos. | No. | Driver |
| 1 | 1T | Tyler Erb |
| 2 | 96V | Tanner English |
| 3 | 20RT | Ricky Thornton Jr. |
| 4 | 28 | Tyler Carpenter |
| 5 | 89 | Mike Spatola |
| 6 | 2M | Devin Moran |
| 7 | 19X | Cody Bauer |
| 8 | 25 | Jason Feger |
| 9 | 19M | Wil Herrington |
| 10 | 32 | Bobby Pierce |
| 11 | 91 | Rusty Schlenk |
| 12 | 42 | Carson Hocevar |
| 13 | 11G | Gordy Gundaker |
| 14 | 18 | Shannon Babb |
| 15 | 75 | Patrik Daniel |
| 16 | B5 | Brandon Sheppard |
| 17 | 55 | Justin Reed |
| 18 | 4 | Chris Simpson |
| 19 | 58 | Garrett Alberson |
| 20 | 24 | Ryan Unzicker |
Modifieds Saturday A Feature Results
| | | |
| --- | --- | --- |
| Pos. | No. | Driver |
| 1 | 20RT | Ricky Thornton Jr. |
| 2 | 21T | Mike McKinney |
| 3 | 30 | Jordan Grabouski |
| 4 | 8 | Kyle Steffens |
| 5 | 45 | Chase Holland |
| 6 | 95 | Michael Altobelli |
| 7 | 19 | Chad Bauer |
| 8 | 44 | K.C. Burdette |
| 9 | 23 | Dylan Sharp |
| 10 | 130 | Chase Allen |
| 11 | 36 | Kenny Wallace |
| 12 | 4T | Guy Taylor |
| 13 | 14 | Billy Smith |
| 14 | 97 | Mitch Thomas |
| 15 | 37L | Michael Ledford |
| 16 | 6ST | Joseph Thomas |
| 17 | 1TPO | Tyler Peterson |
| 18 | 24H | Mike Harrison |
| 19 | 77 | Ray Bollinger |
| 20 | 7 | Drake Troutman |